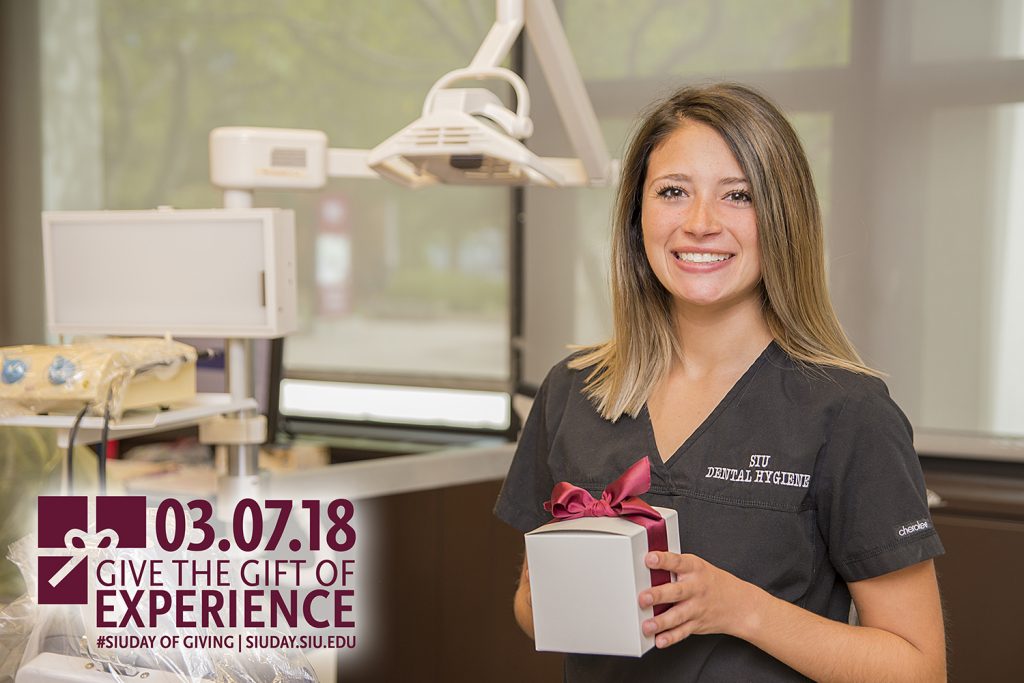 Join the entire Southern Illinois University community on Wednesday, March 7, 2018, as it comes together for its annual SIU Day of Giving, a university-wide effort to build a better, stronger SIU.
For 24 hours, students, alumni, faculty, staff and community join together to give students the experience of a lifetime when they make a gift on SIU Day.
SIU supporters are invited to volunteer to be online ambassadors to help make an even bigger impact. Share your excitement with your friends and family on Facebook, Twitter and Instagram. If you would like additional information on how you can help, please contact Rebecca Renshaw, associate director of development communications at 618-453-1328.
For more details about #siuday, visit www.siuday.siu.edu.
Engage with us on LinkedIn, Facebook, Twitter and Instagram.