by Greg Scott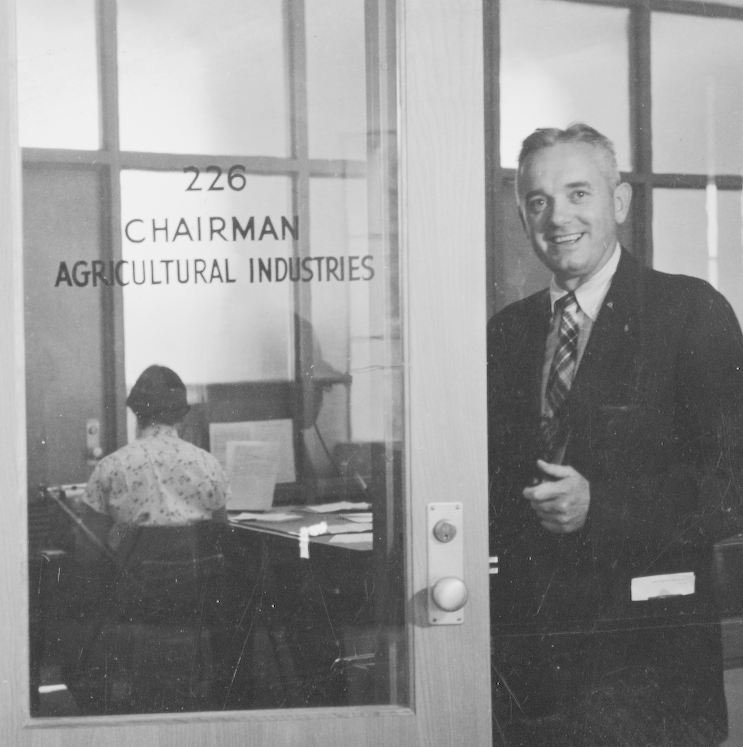 Dr. Walter Wills joined SIU Carbondale's College of Agricultural Sciences in 1956. Download Photo Here
CARBONDALE, Ill. — A man remembered for his deep commitment to SIU Carbondale students will continue to have an influence on the lives of young people in the College of Agricultural Sciences.
Walter J. Wills, professor emeritus of agricultural economics, bequeathed more than $1 million to the University's College of Agricultural Sciences. This gift will support various areas within the College of Agricultural Sciences and endow scholarships according to the specifications and wishes of the estate. Students who major in Animal Science, Plant & Soil Science, Ag Mechanization, and Agribusiness Economics will benefit from these scholarships.
Wills was hired in 1956, just a year after the University established its College of Agriculture. He chaired the agricultural industries department for 15 years and served the University for 27 years until his retirement in 1983.
Wills was also a veteran, having served as an Army lieutenant during World War II. He served in the 3rd Army under General Patton.
The Beecher City, Ill., native was a member of the First Christian Church and Carbondale Rotary. He died in 2000 at the age of 84.
"Dr. Wills was highly respected by his students," says Rickey N. McCurry, vice chancellor for institutional advancement and chief executive officer of the SIU Foundation. "This gift further exemplifies his devotion to students and his philanthropic spirit which will impact the lives of Agriculture students in perpetuity."
Gary Minish, dean of the College of Agricultural Sciences, says Wills' gift is significant and will provide educational opportunities for students who might not have been able to attend or afford college.
"Dr. Wills certainly had a major impact during the early years of our College. He was revered by his students and fellow faculty," Minish says. "His gift allows us to provide major scholarship support for our students — who are always a priority. The College of Agricultural Sciences will benefit from Dr. Wills' passion for students and production agriculture for years to come. We are truly grateful for his commitment and generosity to our students and for his strong loyalty and support for the College of Agricultural Sciences at Southern Illinois University Carbondale."
Stephen Scates, who serves on the College of Agricultural Science Leadership Board, says Wills was one of his favorite instructors. "I thought a great deal of Dr. Wills — he was an inspiration to his students," says the 1959 animal science graduate. "Dr. Wills was an individual who took great pride in the institution."
Scates, who was a student during the early years of the agricultural college, says he also admired Wills for his continued interest in students once they graduated. Dr. William Herr, who Wills hired onto Southern's College of Agriculture faculty in 1957, concurs with Scates' assessment.
"Dr. Wills was respected as a great instructor and kept up with agriculture alums after they graduated," Herr says. "He enjoyed sharing stories about alumni he encountered during his travels. Dr. Wills kept in touch with students more than anyone I can remember."
Herr also complimented Wills for serving as an ambassador during the early years of the College.
"He always enjoyed any opportunity to promote the University," Herr says. "SIU was trying to make its presence known around the state during those early years. Dr. Wills did everything he could to help.
"No group was too small for him to visit and talk to. Community service was important to him. He was an ambitious man."