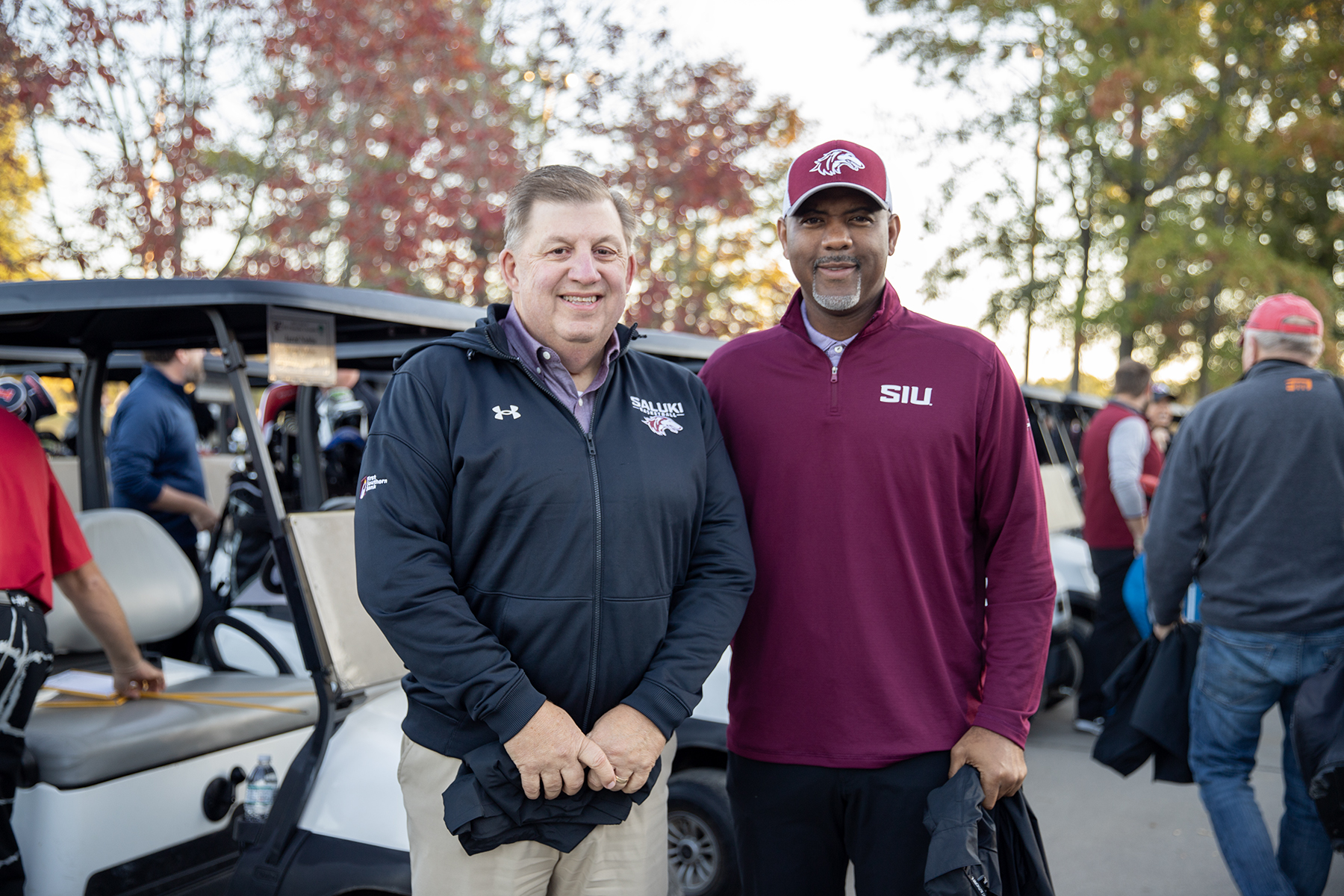 Nearly 100 golfers dedicated their Friday to supporting scholarships for SIU students during the 3rd annual Chancellor's Golf Scramble at Hickory Ridge Golf Course.
"This is the largest group this tournament has ever had," Chancellor Austin Lane said. "The funds we raise here are going to our students and helping us move enrollment forward."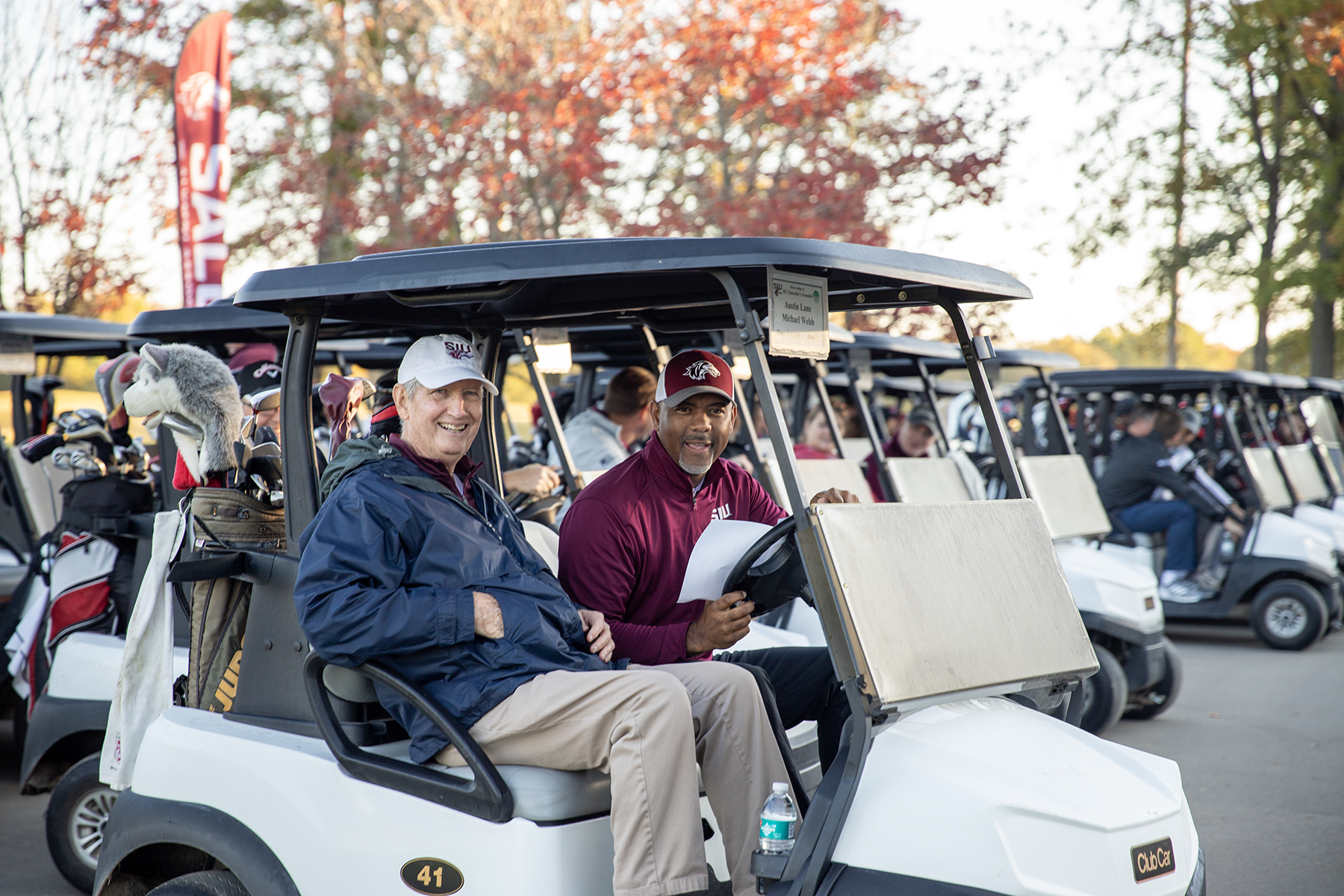 Twenty-four teams teed off, including SIU Board of Trustees Chair J. Phil Gilbert, members of the SIU Foundation and SIU Alumni Association boards, the Chancellor's Cabinet, and many other members of the SIU and regional community.
The event was presented by First Southern Bank. Other sponsors were Follett Higher Education, Fager-McGee Commercial Construction, Ike Honda, Sydenstricker Nobbe Partners, State Farm, SIU Credit Union, New York Life, the SIU Alumni Association, and the SIU Foundation.
The golf scramble was won by a team of Saluki Athletics Hall of Famers, including Derrick Taylor, Terry Taylor, Robert Jones, and John Wilson. Jones is Saluki Baseball's all-time career home run leader. Derrick Taylor, Terry Talyor, and John Wilson were part of the 1983 Saluki Football national championship team, which was inducted into the Saluki Hall of Fame this year.
Mike Blumhorst won the closest to the pin and longest putt competitions. Robin Lester and Ted Oxeudine took home the title for longest drives.