Maryam Makhdoom receives first Thanu and Nongyao Kulachol Library Scholarship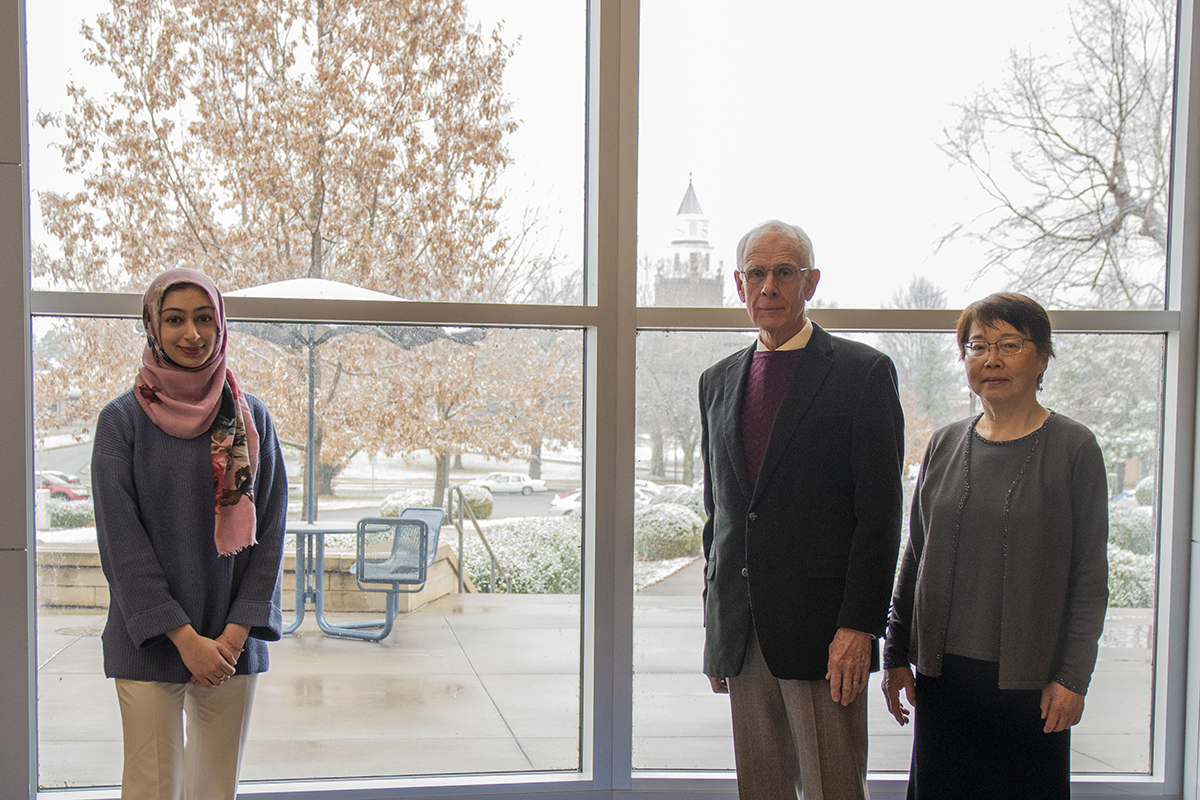 By Rebecca Renshaw
Maryam Makhdoom hadn't heard of the Thanu and Nongyao Kulachol Library Scholarship. It's a new scholarship with a specific focus, and that made Makhdoom its ideal first recipient.
Established in 2019, the scholarship supports students who want to work with populations in Southeast Asia doing public health projects, which aligns with her desire to go to Singapore for a semester to learn more about international public health.
Dean of Library Affairs John Pollitz contacted Makhdoom, a senior majoring in public health, to share the good news.
"I was thrilled to discover I was awarded this scholarship because it fits in so well with my desires to further my knowledge about public health in southeast Asia," said Makhdoom, who is also the university's 2020 Lincoln Academy of Illinois Student Laureate.
Makhdoom plans to devote her life to helping improve the health and lives of people however she can. She is particularly interested in the emerging interdisciplinary fields of global health diplomacy.
Her goal is to become a physician, focusing on health disparities and inequalities. She said she will likely specialize in the care of women and children.
She is also seeking a Fulbright scholarship for 2021-22 to expand her research into how cultural values affect health outcomes.
"Should I be awarded the Fulbright, I will use the Thanu and Nongyao Kulachol Library Scholarship I have received to travel to Singapore," Makhdoom said. "I have been so blessed that this scholarship fits so well with my dreams."
The creation of the scholarship was a collaborative effort between the SIU Foundation and Library Affairs, along with donors Jared and Maryann Dorn.
"Sometimes many students are not aware of scholarships that are available to them that align with their future plans," Makhdoom said. "Donors really open up career paths for students and broaden their horizons. Such opportunities open their eyes and allows them to focus more clearly on their hopes and plans. I would encourage other donors to give so more students could benefit from opportunities such as the ones I have received here at SIU. I am so thankful for donors like Jared and Maryann Dorn, and I am excited about the future before me."