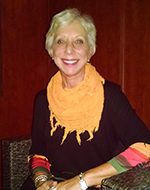 When Norma Faust contemplated which university to pursue her doctorate degree in curriculum and instruction, SIU stood out among the rest. And she has never forgotten how faculty and staff made her feel welcome.
"SIU was very student-centered, honest and listened to me. I had completed many credit hours beyond my master's degree. SIU wanted me to be a graduate of their program and therefore, would transfer in six hours, at most; that meant a lot to me," she says. "I appreciated them being student- and program-centered. The University demonstrated its integrity in many ways."
This continued when Norma, a 1992 Ph.D. graduate, enrolled at SIU. She points out that the University assisted her in all aspects of college life, including housing and programming, in addition to preparing her for future endeavors. It served to enhance her successful career as a school teacher and principal, culminating with her retirement in 2003.
Norma says: "My professors and final Ph.D. committee members were dedicated, knowledgeable, demanding and helpful as I achieved my goals."
The Evansville, Ind., resident says this was the catalyst behind her decision to bequest funds to SIU through an agreement with the SIU Foundation. Norma and Ron, her husband of more than 46 years, devoted their careers to education. Both are supporting their respective alma maters in this fashion. A percentage of Norma's estate funds will be donated to the Southern Illinois University Foundation.
Norma is striving to offer student and faculty program support through these funds. She encourages fellow alumni to follow suit.
"Including an alma mater in your will is as easy as writing a declarative sentence," she says. "It is even better if you contact an SIU Foundation representative to communicate and designate how you would like to allocate the funds you're leaving to the University. I would say to my fellow alumni: 'You, too, may leave a legacy.'"
Norma's devotion to the University has included returning to campus and staying in contact through the alumni magazine and staff.
"People at SIU have never forgotten me as an alumna," she says. "The University continues to make me feel special and did so even before they knew I had included SIU in my will.
There are people at SIU that I can call on. I really appreciate what the University has done for me."