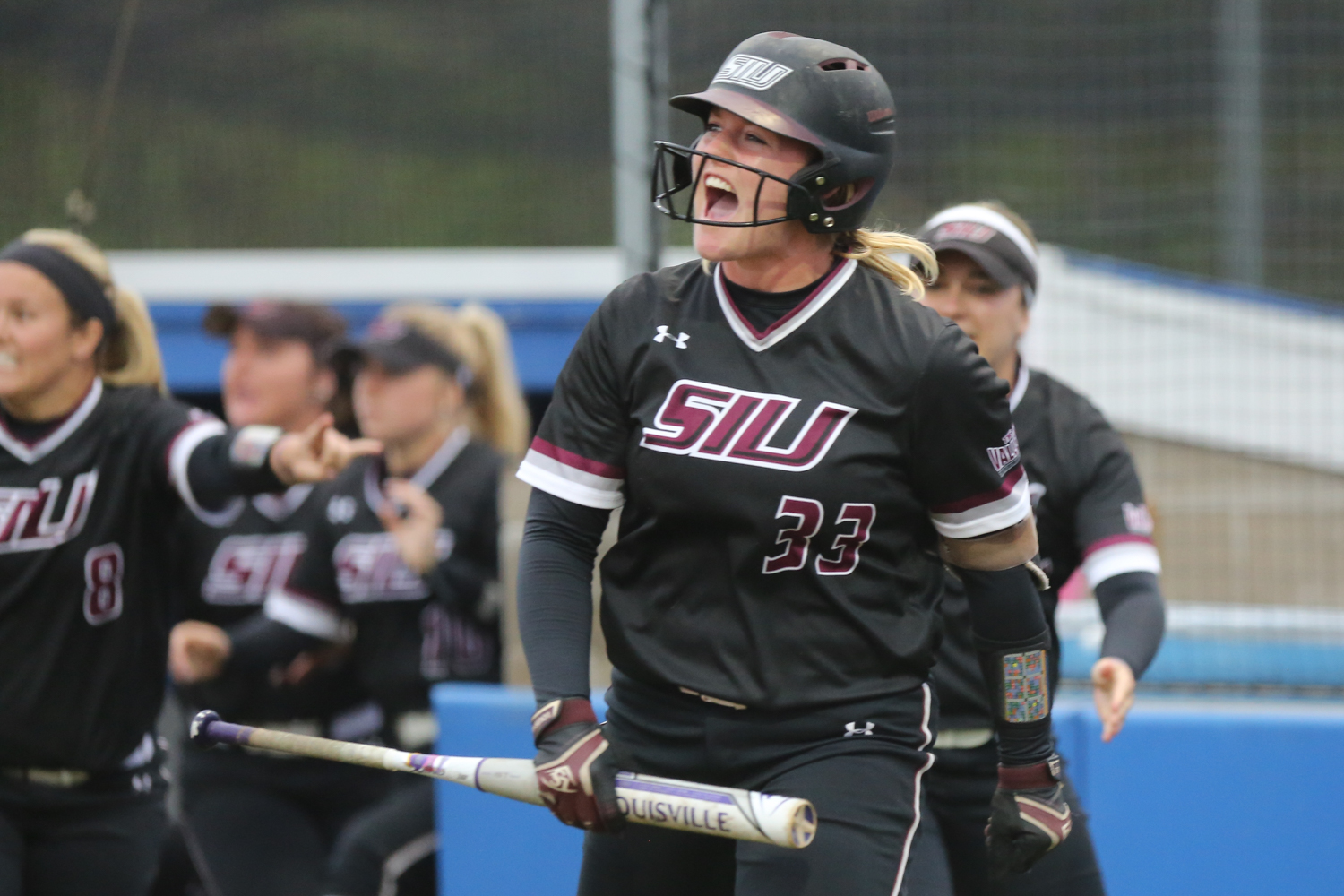 By Drew Novara
CARBONDALE, Ill. — Kyleigh Decker, a junior from Casey, Ill. and member of the Saluki Softball team, received the Virginia Gordon Scholarship for the 2018-19 academic school year. Decker is studying to become a physician's assistant.
"When you talk about Kyleigh, she really embodies what student-athlete means," said head softball coach Kerri Blaylock. "She's one of the best athletes we have and in the classroom she's working hard to pursue her dream of becoming a physician's assistant. She's just phenomenal."
"When I signed my National Letter of Intent (NLI) to come to SIU, I knew that I would have to start focusing on a future beyond athletics," said Decker. "That's when I found a love for medicine."
Her hard work in the classroom has paid off as she has been recognized for her academic achievements in each of her first two years at SIU. She is a two-time National Fastpitch Coaches Association (NFCA) Scholar-Athlete, was named to the MVC's Academic Honor Roll and is an MVC Commissioner's Academic Excellence Award recipient.
Decker has excelled on the softball field as well. As a freshman, she hit a two-run home run in her first plate appearance and went on to start 17 games for the Salukis. As a sophomore, Decker started in all 53 games. She hit .273 with seven doubles, two triples and seven home runs to go along with her 23 RBIs. She finished second on the team in runs scored (33) and third in home runs (7).
Said Blaylock, "she's one of the most mature and driven players I've ever coached."
"The Virginia Gordon Scholarship isn't just an award to me," said Decker. "It's an opportunity to open new doors and to become the person I've dreamed of being!"