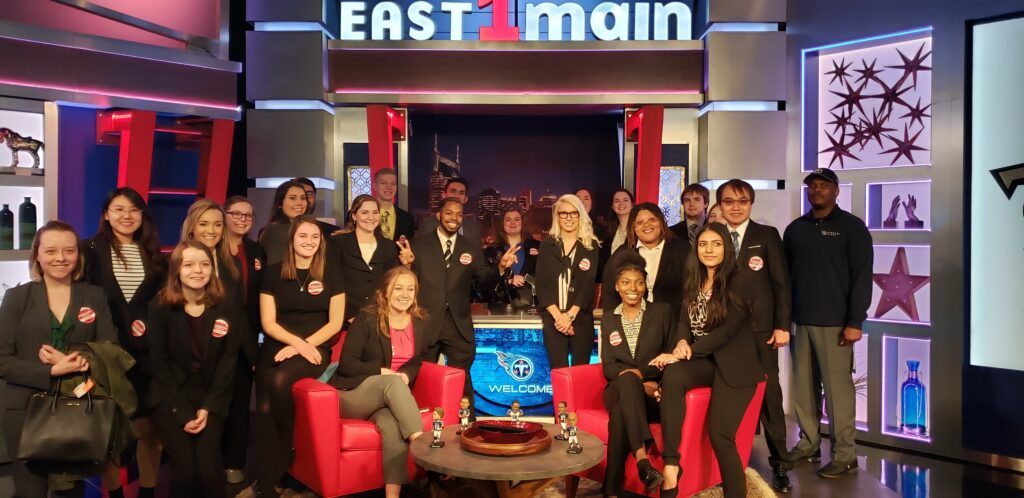 Students in the SIU College of Business and Analytics receive a helping hand through the many services its Business Placement Center offers. Students receive training on everything from etiquette lessons to how to craft an effective resume.
Services start the first day a student attends classes at the College of Business and Analytics and continues throughout the student's career.
Thomas Becker, employer relations coordinator for the college says that students benefit from a wide array of career development opportunities, programs, career fairs, and receive exposure to many employment options.
"We host business fairs for the students and connect students to employers. We also like to take students on exploration trips to corporation headquarters in cities across the country. In the Spring of 2019, we took approximately 50 students to Nashville's Country Music Association's (CMA) headquarters where they listened to the CEO of CMA share her business experiences with the students," said Becker.
Bridgette Sargent, Assistant Dean of Students Services at the College of Business and Analytics says the goal is to take the students to major cities across the country.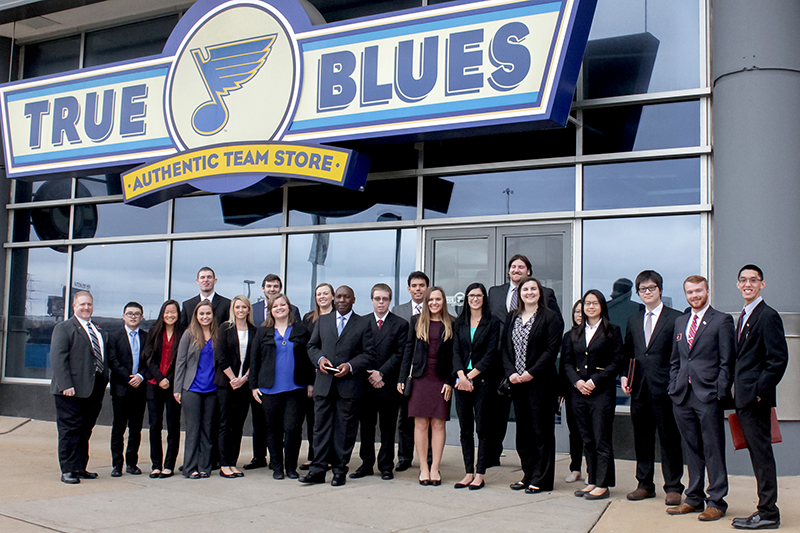 "We have taken trips to St. Louis where we visited the St. Louis Blues Hockey headquarters and that trip was invaluable. We would love to take them to Indianapolis and Atlanta as we have several alumni in those cities as well. The experience for the students is impactful and they learn a great deal from our alumni about business. It is so worthwhile to let them get first-hand experience.
But, it costs money to make such trips," said Sargent.
Student feedback regarding the exploration trips:
"Thank you for allowing us to take this trip to see first-hand how companies operate and how individuals become successful. It was nice to not have to worry about coming up with money to pay for the trip."
Elizabeth Hall, Accounting.

"Thank you for giving us the opportunity to broaden our horizons in career choices. As an accounting major, you sometimes forget there is more out there than jobs in audit and tax, but these trips help remind me there are so many more opportunities within my career field."
Ragan Goldasich, Accounting.

"Thank you so much for giving me an insight as to what the real world is like. Experiences like these are invaluable."
Katie Bevis, Finance.

"Thank you very much for the opportunity to travel and listen to speakers. I have never been a part of something like this and I learned a lot from this experience. Trips like this are beneficial to students and it helps them think outside the box of what other careers might be available to them with their degrees."
Nicole Lopez,  Hospitality, Tourism, & Event Management.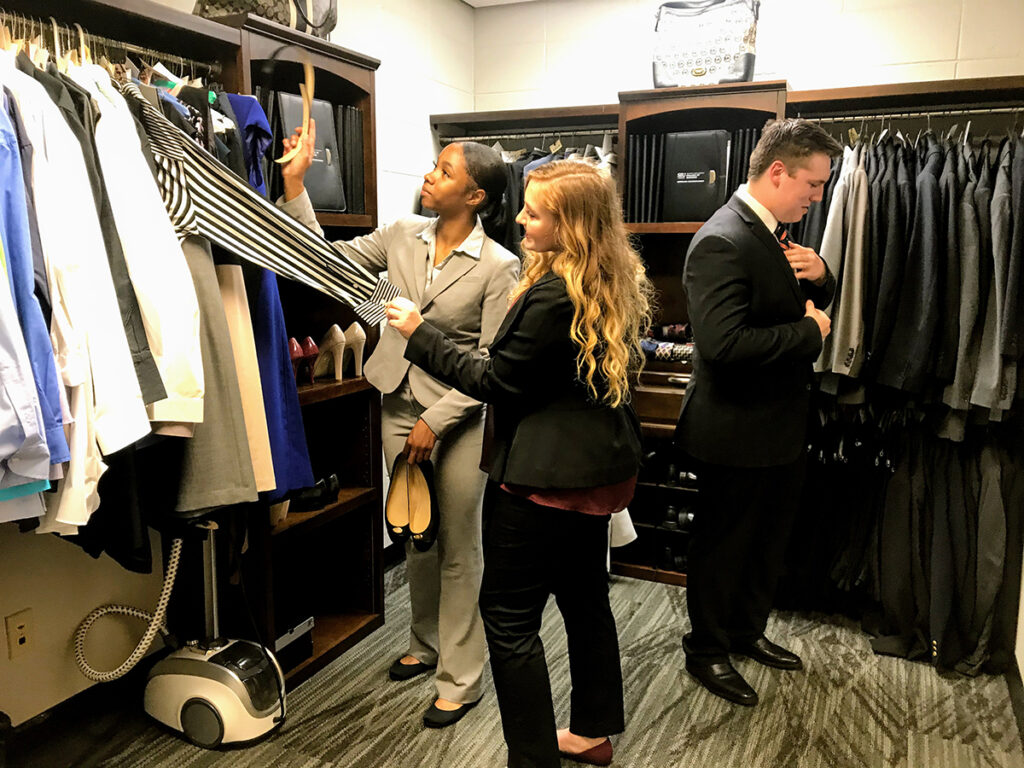 Students also benefit from the Career Closet where they receive free business attire for their use during interviews.
"The closet includes over 800 pieces of professional business attire that is appropriate for interviews and other business functions. Students are able to visit the closet throughout the semester and borrow complete business suits or just the pieces they need to complement their outfit," said Becker.
Since its creation in 2016, the Career Closet has provided over 1,400 items that have helped over 600 students participate in professional development events such as career fairs, interviews, and professional meetings.
"We dry-clean the suits and we provide everything right down to their shoes. We give them portfolios to put their resumes in so they aren't just walking in with a single sheet of paper. All of this is donor driven and so we are hoping that our alumni and donors step up and help us out again this year," said Becker.
Becker and Sargent are hoping to raise funds for the Business Placement Center during the upcoming SIU Day of Giving slated for Wednesday, March 2.
Sargent says that each year, the colleges alumni really step up and lend a helping hand to its students during the SIU Day of Giving.
"We did well last year but we are really hoping to turn the attention to the placement center so we can help more students," said Sargent.
To learn how you can donate to the SIU College of Business and Analytics, visit siuday.siu.edu on March 2. If you would like to donate earlier, visit https://siuf.org/giving/college-unit/business.php and indicate your gift is for the SIU Day of Giving.