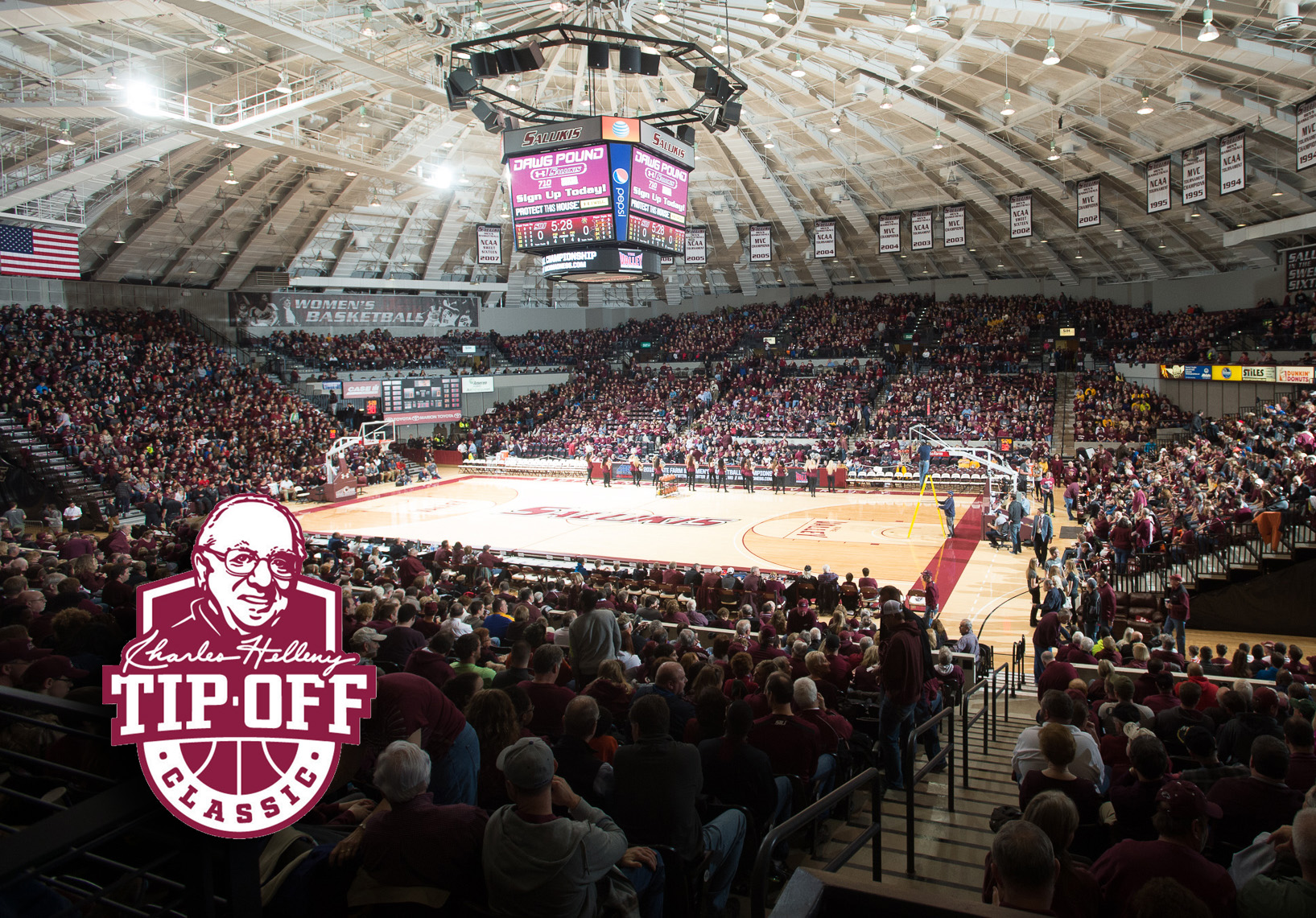 By Ron Reeves
CARBONDALE, Ill. — The Saluki Athletic Scholarship Fund (SASF) is excited to announce the fourth-largest gift in Saluki Athletics history, which was given by Charles Helleny (Class of '57). Helleny is a proud Saluki season-ticket holder and donor, and a top contributor to the program for more than 60 years.
"Charles has been loyal to SIU since the day he walked into this place, he never misses a game, he supports every program, he's a special person," said SIU Director of Athletics Jerry Kill. "I don't know if I've ever met a more giving guy than Charles. I appreciate the tremendous gift, because not many people are willing to step up and do that, and the more who can, the more we can solve problems."
In honor of Helleny's gift, the first Division I men's basketball home game each year will henceforth be known as the Charles Helleny Tip-Off Classic game. This year's matchup will take place versus Buffalo on Nov. 12 at SIU Arena.
"I don't want to take anything away from the game itself," Helleny said. "I am embarrassed, but honestly this is a great honor, as I love SIU. We have had our ups and downs and we have always remained competitive. This year we are primed for top-two finishes in all sports in the conference."
Helleny said his history with Saluki Basketball goes all the way back to the Walt Frazier era, and he gets excited recalling the many exciting home wins, such as the 2001 victory over eventual National runner-up Indiana and the thrilling battles with arch-rival Creighton. Those memories help fuel his desire to give back to SIU.
"Giving to the SASF is a commitment – not just a one-time donation — but a lifetime commitment," he explained. "Donors help offset the budget for the department and help secure funding for scholarships, trips and recruiting."
The Charles Helleny gift will continue to help support the SASF and the scholarship costs for 350 student-athletes in 17 intercollegiate sports, and will also help toward the Forever SIU campaign.
"The Charles Helleny Tip-Off Classic is a great way to honor Charles – a special and unique partnership created by Saluki Athletics and the Helleny family," SIU Associate Athletic Director Jason Fairfield said. "Charles has a long history with SIU and we wanted to be able to honor his legacy with something that will live on forever."
Faifield said Saluki Athletics will have more announcements to come from the Charles Helleny gift in the coming months.
"Charles is very passionate about lifetime giving and is a big reason why we have been successful over the years," Fairfield added. "Supporters like Charles have helped us not only support the lives and scholarships of our student-athletes – but help us continue to build the rich traditions of SIU athletics."
Engage with us on LinkedIn, Facebook, Twitter and Instagram.