By Rae Goldsmith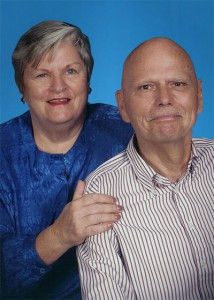 CARBONDALE, Ill. — James Greenwood enrolled at Southern Illinois University in 1961 because it was one of only a few universities that could accommodate his wheelchair. More than 50 years later he and his wife, Martha, left the university a $1.3 million gift to support other SIU students with disabilities.
The Jim and Martha Greenwood Fund, created through the Greenwoods' estate, will provide scholarships for students with disabilities who are studying science and engineering, said SIU Chancellor Rita Cheng. The first scholarships will be awarded in Fall 2014.
"The Greenwoods left a powerful legacy by supporting the institution that welcomed him in the '60s, well before the Americans with Disabilities Act required campuses to be accessible," Cheng said. "Jim Greenwood remained a Saluki throughout his life, and we couldn't be prouder or more grateful that he and Martha are making it possible for other students with disabilities to attend SIU."
Jim Greenwood grew up in Maine. A June 1961 newspaper story about his graduation from Gorham High School, where he was senior class president and manager of the football team, says he chose SIU because "it specializes in conveniences for handicapped students."
Years later, in 1999, he told a community publication in Florida that SIU "had entire dormitory floors designed for the disabled."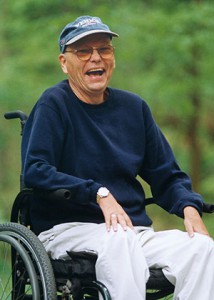 "Few other schools had these resources," he added, "and I was able to earn both an undergraduate and master's degree."
After graduation, Greenwood was hired by IBM to work in its personnel department. He closed his 29-year career with the company as regional manager for national college recruiting in Atlanta. Along the way he reconnected with Martha, an artist and art teacher who was his high school sweetheart.
The Greenwoods enjoyed retirement in Florida until his death in May 2009. Martha Greenwood died in January 2013.
Jim Greenwood was a life member of the SIU Alumni Association and was active in its Central Florida Chapter. He was a close friend of former SIU quarterback and athletics director Jim Hart, who played football for the St. Louis Cardinals and Washington Redskins.
"Jim was a couple of years older than I was, but we both lived at Thompson Point," Hart said. "Like everyone else there, I quickly noticed how friendly Jim was. He never let his disability keep him from doing anything — I can't stress that enough. Whether it was attending sporting events or going to Shryock Auditorium, Jim was always there with us. The physical challenges never seemed to impact his college life, and he was one of the most popular students I was ever around."
The two men stayed in touch after graduation. Hart said that whenever the football Cardinals traveled to play the New York Giants, Greenwood attended the game and connected with Hart after he left the locker room.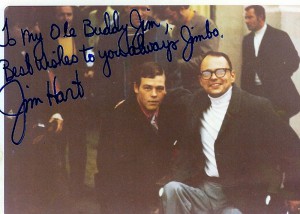 "It is a wonderful tribute to the Greenwoods that their legacy will in part help students have the same wonderful experience at SIU that Jim enjoyed," Hart said.
Greg Cook, president of the SIU Foundation, said the Greenwoods' gift establishes an endowment that will generate annual scholarships and encourage students studying engineering and the sciences.
"It also recognizes the quality of education and student life Mr. Greenwood found at SIU," Cook said. "He came because SIU had a national reputation for assisting students with disabilities. When he arrived, the facilities did accommodate him. But even more importantly, the faculty, student services staff and fellow students embraced him and provided him with an outstanding educational experience that he remembered for the rest of his life."
The creation of the Greenwood Fund reinforces SIU's long history serving students with disabilities, said Sam Goodin, director of Disability Support Services for the university.
"Today, we work with more than 500 students, many of whom have medical expenses and need costly equipment," Goodin said. "Scholarships like those provided by the Greenwoods will make a very positive difference."
Nicole Swarringin, a current SIU student from Ellis Grove, Ill., says the university continues to serve students with disabilities effectively.
"Not only is SIU accessible for disabled students," said the sophomore biological sciences major, "but it is also accommodating to each student's individual needs."