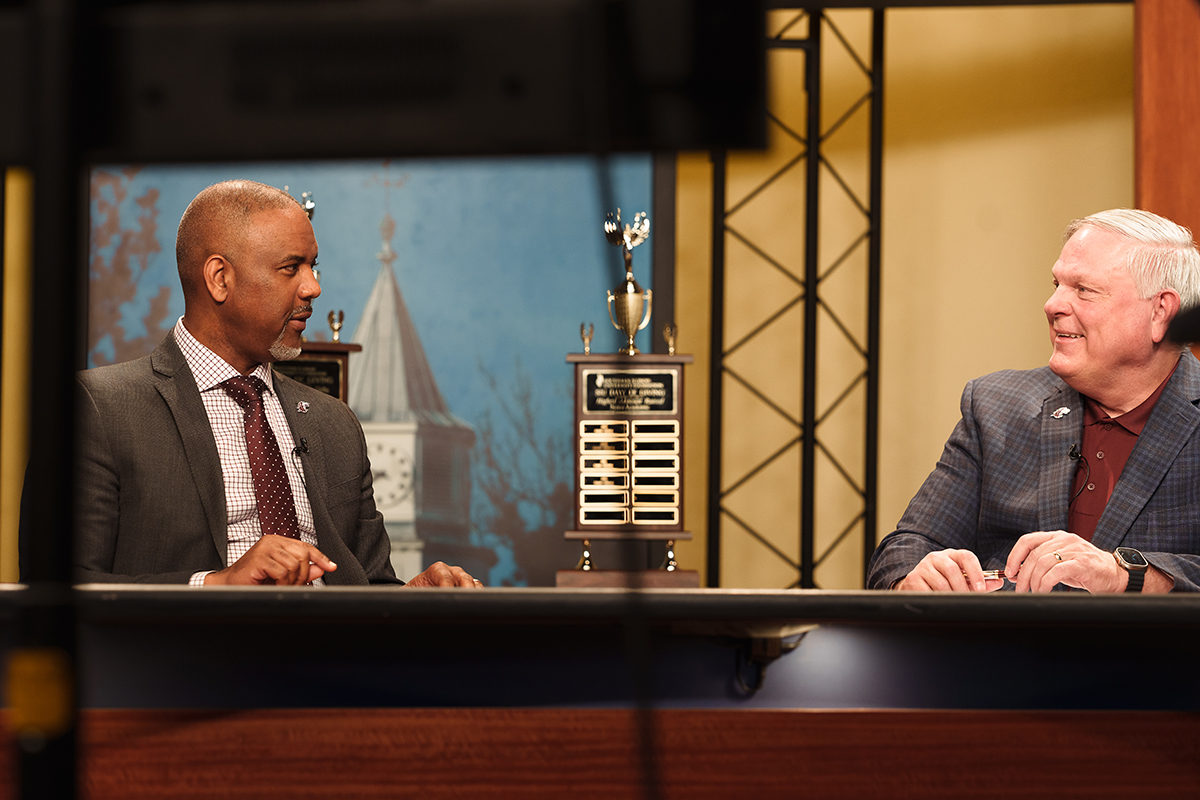 The 2023 SIU Day of Giving reached new heights raising $4,037,918 in 24 hours.
The funds will enhance scholarship opportunities, supporting faculty, purchasing equipment, and much more. There were 3,702 individual donations made from donors in 45 states. The total raised and amount of donations are both new SIU Day of Giving records.
"The Day of Giving continues to be a marquee event on campus," said Matt Kupec, CEO of the SIU Foundation. "Each year, the excitement builds, and Saluki Nation shows what it can accomplish when everyone comes together."
Areas of campus with the highest dollar total raised were:
College of Business and Analytics, more than $819,000
School of Medicine, more than $652,000
College of Liberal Arts, more than $488,000
College of Engineering, Computing, Technology, and Mathematics, more than $156,000
Touch of Nature, more than $123,000
Hundreds of alumni, largely connected to the Carbondale in the '80s and '90s Facebook group, donated to the Balancing Education, Experience, and Reality (B.E.E.R.) Scholarship. That group raised more than $50,000 – enough to endow two more B.E.E.R. Scholarship – and lead the way with 837 total gifts.
Other groups with the largest individual gift totals were:
WSIU Public Broadcasting, 765
Saluki Athletics, 299
School of Medicine, 260
College of Engineering, Computing, Technology, and Mathematics, 250
"These incredible numbers tell the story," Kupec said. "Our alumni and friends see the value of this university. Their support drives us forward and inspires the next generation of Salukis."
Going live
For the third consecutive year, the SIU Day of Giving featured a live broadcast from the WSIU studio. Streamed on multiple platforms and hosted by Kupec, the broadcast featured Chancellor Austin Lane, the dean of every college and school, multiple members of the faculty and staff, and students.
"It's turned out to be a day of excellence," Chancellor Lane said during his live segment. "To showcase all of the departments, and for people to be able to see exactly where their dollars are going, it's a great day."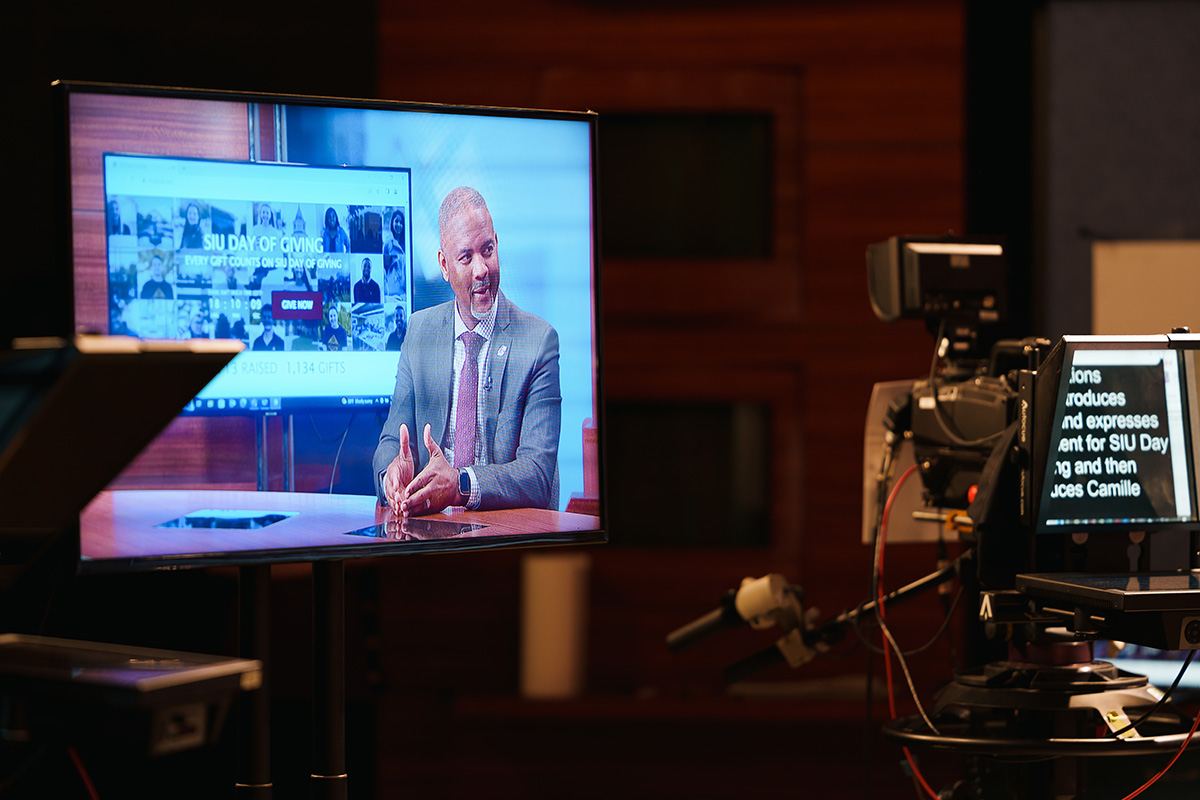 The live broadcast began out of necessity in 2021 during the COVID-19 pandemic, and because of the tremendous success of the event, the SIU Foundation has continued the tradition. It ended near 2:30 p.m. with an address from Chancellor Lane at Morris Library.
Seven years of success
Beginning in 2017, the SIU Day of Giving has become a tremendous day of alumni and donor activities. Growing each year in both amount raised and participation rates, campus was aflutter with activity this year.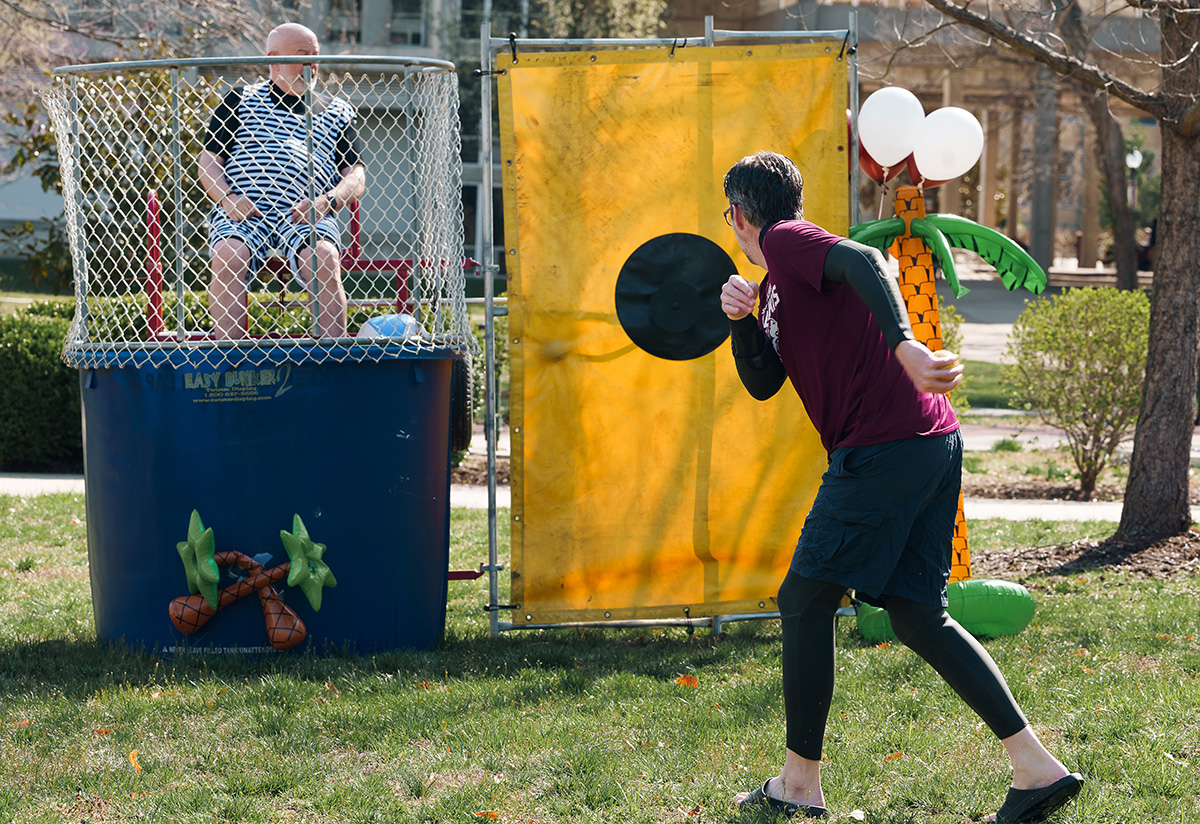 Morris Library hosted a "Dunk the Dean" event, which allowed donors to make a small gift on their phones and attempt to dunk Dean of Library Affairs John Pollitz and others into a dunk tank. The School of Law hosted a food truck and celebrated its 50th anniversary. Numerous other groups set up tables and encouraged giving throughout the day.
For a full recap of the SIU Day of Giving totals, visit siuday.siu.edu.