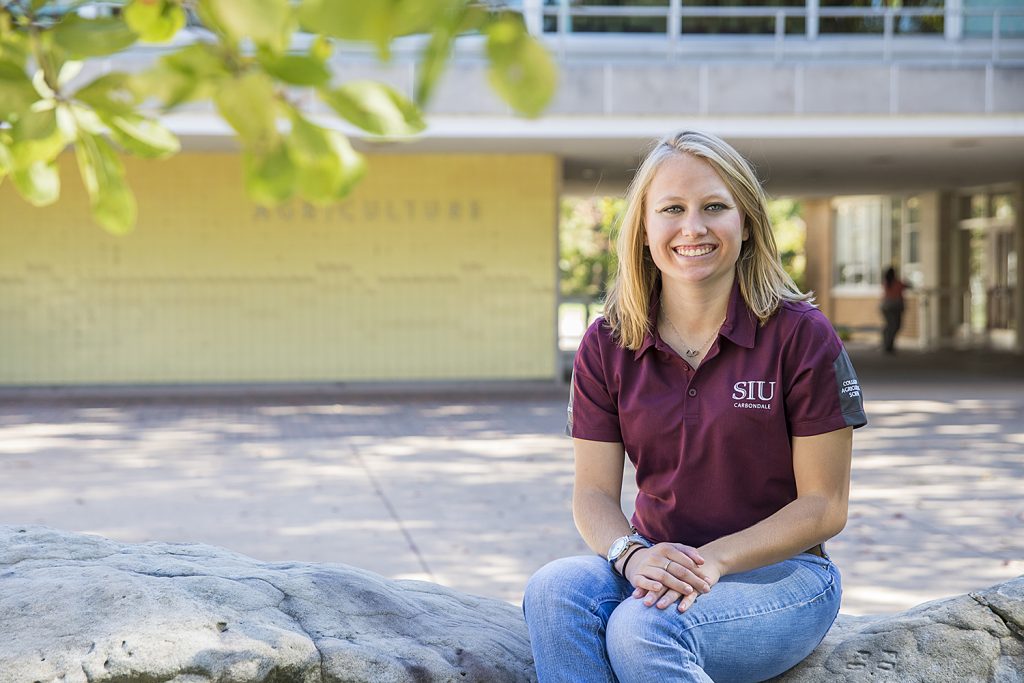 By Rebecca Renshaw
When Sarah Dintelmann from Belleville was asked why she chose to enroll in SIU's College of Agricultural Sciences, she said it was one of the easiest decisions she ever had to make.
"SIU's College of Agricultural Sciences has one of the strongest programs in the entire state of Illinois. When I visited last year, I was impressed by the number of opportunities and just how friendly the faculty were to me."
A crop, soil, and environmental management and agribusiness economics double major, Dintelmann wants to ultimately end up in agricultural research and marketing.
"I really enjoy the research aspect and am looking forward to getting as much experience as I can while doing my undergraduate studies," she said.
Dintelmann keeps busy as a recruiter for the Agbassadors and also serves as the vice president of the agronomy society. A member of the honors program, she is also involved with the Alpha Gamma Delta international women's fraternity. Dintelmann was the recipient of the Harold and Nora Kuehn Plant and Soil Science Scholarship.
Earlier this year, the SIU Foundation launched Forever SIU: The Campaign for Students. The three-year campaign set a $75 million fundraising goal. Most of the money received through the campaign will go toward student scholarships.
For more information about the initiatives for the College of Agricultural Sciences, visit http://foreversiu.org/colleges-units/agricultural-sciences.php