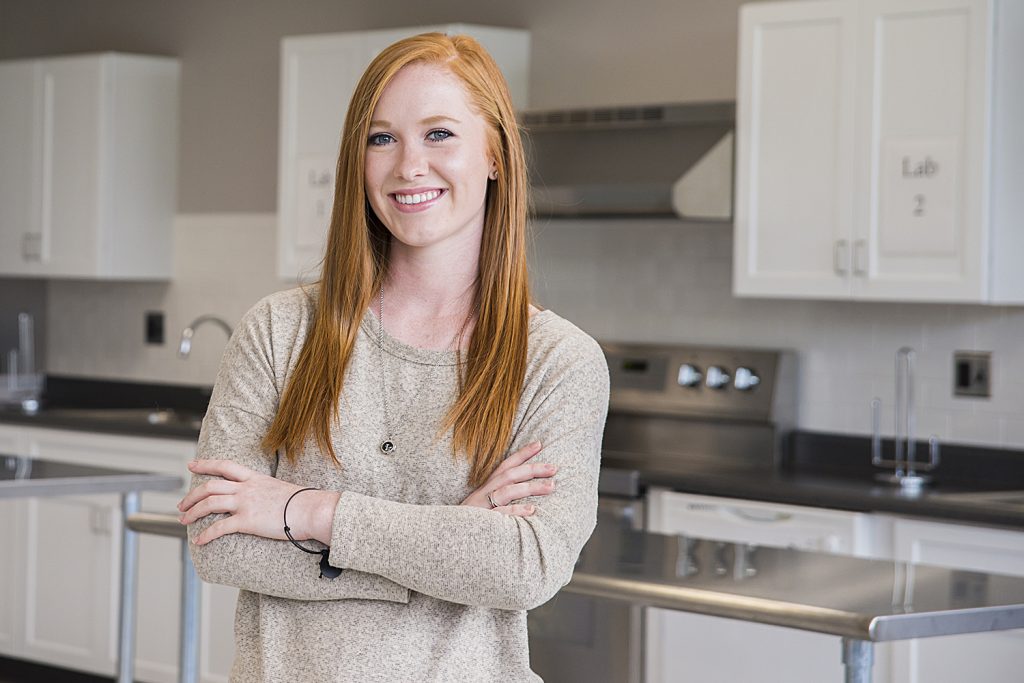 By Jeff Wilson
Lindsey Eigsti has a plan.
The senior from Shelbyville is majoring in human nutrition and dietetics. She's applying to graduate school. She wants to become a dietitian and work to improve people's health.
"Preventative health care is so important," Eigsti said. "I want to tackle huge health problems and promote positive change."
Eigsti is a legacy student. A handful of her family members attended SIU. So, when she received a full-tuition scholarship to become a Saluki, she was ecstatic.
"(The scholarship) opened a lot of doors for me. It made coming to SIU more feasible," she said "I fell in love with campus."
Before receiving her scholarship, junior college was a likely route. She expressed her gratitude toward the philanthropists who are willing to lend students a helping hand.
"Donations change people's lives," she said. "It's so nice to have people out there who make education more accessible. Any amount can help."
She has also received three other scholarships, which have allowed her to focus on academics and other opportunities. She works as an undergraduate intern with University Housing's nutrition team. The group offers counseling to students with dietary issues and focuses on promoting healthy eating habits on campus.
When she's not studying or working, she prefers to be outdoors. As someone who enjoys hiking, fishing and camping, Eigsti said she's enjoyed her time in Southern Illinois.
Human nutrition and dietetics is a growing program within the College of Agricultural Sciences. It lends itself to careers in a number of fields, including public health, business, education, marketing, restaurants, fitness and more.
SIU's program has been a near perfect fit for Eigsti.
"The professors are awesome. I've really been able to build relationships with them," she said. "They make the program feel like it's tailored to me."
For more information about College of Agricultural Sciences fundraising goals, visit http://foreversiu.org/colleges-units/agricultural-sciences.php.
Engage with us on LinkedIn, Facebook, Twitter and Instagram.