John Deere dealership partners with CALPS to provide equipment
By Jeff Wilson
In the past few years, SIU's University Farms have gotten even greener, John Deere green.
The farms are a living laboratory that connect man and machine to cultivate land and immerse students in a unique experiential learning environment. Most of the machines used on the farms are provided through a lease agreement with Sydenstricker Nobbe Partners (SNP) John Deere dealership.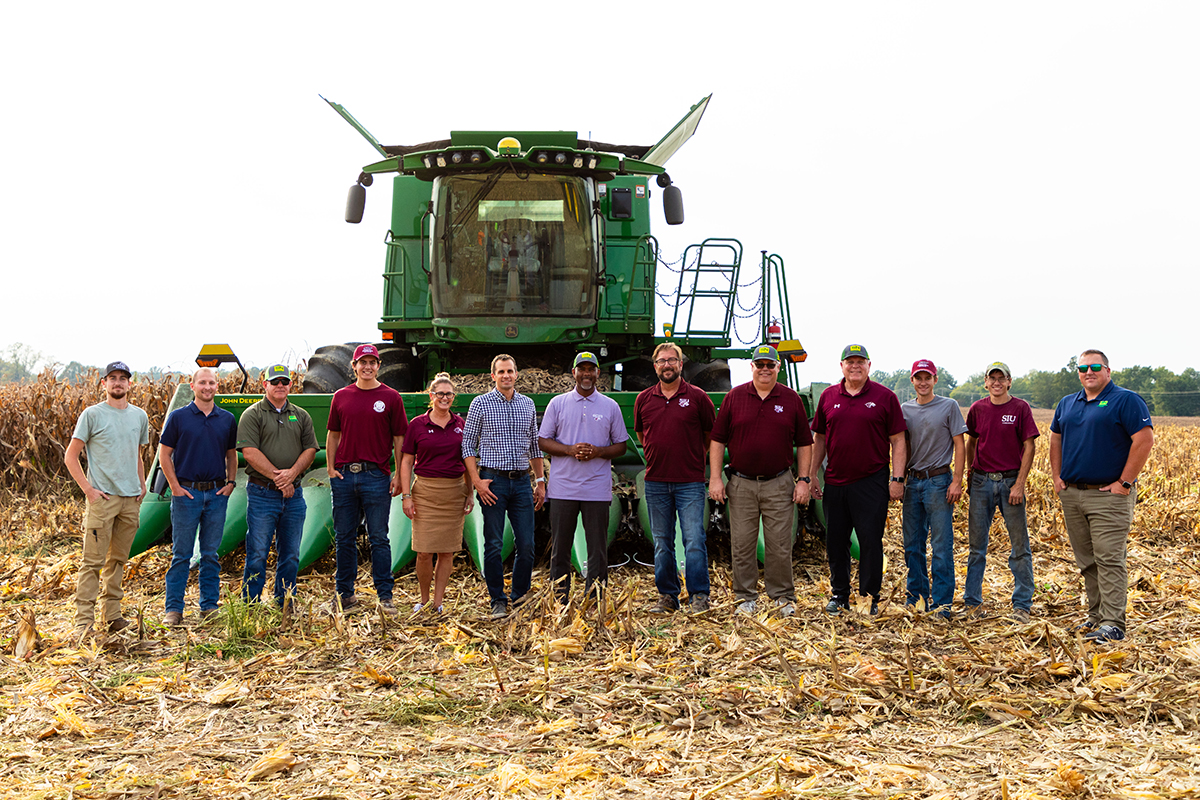 Students in SIU's College of Agricultural, Life, and Physical Sciences (CALPS) spend hours working the hundreds of acres, and many of those hours are spent working with tractors, combines, sprayers, etc. provided by SNP.
"This partnership has been huge for us, both when recruiting and retaining students, and it fuels our push toward becoming an R1 research institution," said CALPS Dean Eric Brevik.
Each year, SNP provides state-of-the-art equipment that enhances the learning experiences of CALPS students and puts the college at the forefront of agricultural education. Recently, Chancellor Austin Lane was able to get behind the wheel of a combine provided through the partnership. After a quick tutorial from a CALPS student, Chancellor Lane harvested a row of corn.
"This is truly a gamechanger," Chancellor Lane said. "This is where these students need to be. These fields are their classroom."
The equipment provided by SNP is equipped with state-of-the-art technology that records valuable data about farming in Southern Illinois.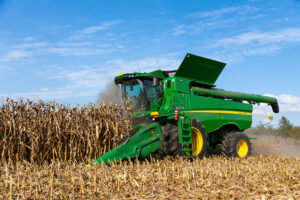 "Having this localized data showcases this partnership, and that's important for us," said Jared Nobbe, vice president of centralized services at SNP.
SIU also displays the equipment when it brings thousands of prospective students to campus for numerous ag-related events on campus.
"I was in FFA throughout high school, and I can tell you this is huge for those students," said USG President Phillip Hartke.
To support students in CALPs, visit calps.siu.edu/give.