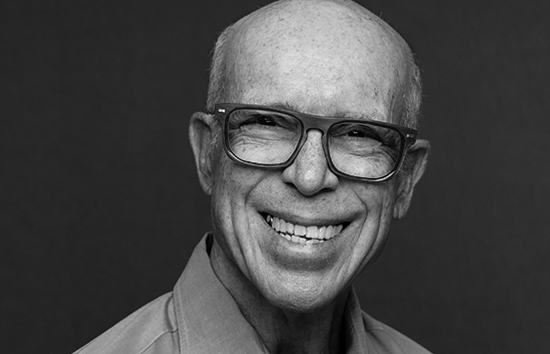 By Jeff Wilson
Even though it had been around for years, the phrase "supply chain" wasn't on everyone's mind until COVID-19. SIU alumnus Herb Shear, on the other hand, was an expert on the subject well before the pandemic.
With companies focused on improving supply chain logistics, Shear knew it was imperative for SIU's College of Business and Analytics (COBA) to lead the way for the next generation of students. That's why he chose to donate $200,000 to the Center for Logistics and Supply Chain Seed Fund.
"It was important before COVID, but it's even more prevalent now," he said. "This is how products get onto the shelves. You can't have a modern business school without a supply chain program."
Shear, a 1969 COBA graduate, is the former executive chairman and CEO of GENCO, which was sold to FedEx in 2015. He is also the executive chairman and co-founder of G2 Reverse Logistics, which provides reverse logistics software.
"GENCO was a small family business in Pittsburgh, when I took over," he said. "We grew it to a nationwide supply chain services company and developed the concept of reverse logistics, which deals with consumer returns. Every major retailer in the U.S. and Canada used us."
A self-described "really bad high school student," Shear was accepted to SIU on a probationary basis. It didn't take long for him to find success.
"I enjoyed my education in the business school," he said. "It helped lay the foundation for my career. I always wanted to give back to SIU."
In 2006, Shear made a $525,000 gift to the COBA Critical Impact Fund, which aimed to enhance the curriculum and student experience in the college. He is a former member of COBA's external advisory board and the college's campaign advisory board.
"My hope with this most recent gift is that it allows a pathway for a major corporation to come in and invest in the supply chain center," he said. "Hopefully, it will create recruiting opportunities for the college and offer experiential learning opportunities for students."
Shear encourages other alumni and friends of the university to consider making a similar impact if they are able.
"If you feel SIU was successful in helping you in your career and want to help others, a good way to do that is to make a gift to your school or college," he said.
For more information about making a gift, visit siuf.org.