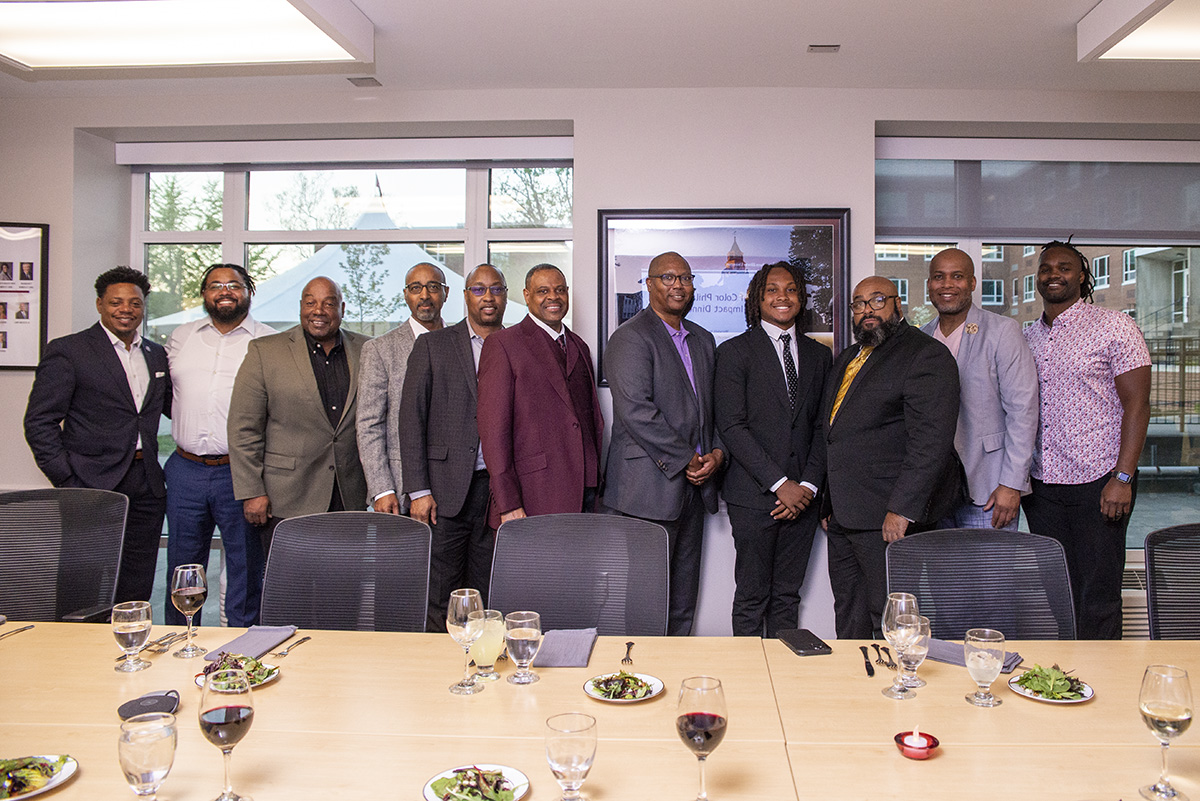 On April 14, the SIU Foundation hosted a Men of Color: Advancing Impact in Philanthropy Dinner. Wendell Williams, SIU's Associate Vice Chancellor of Student Enrollment, led the intimate event and offered the following information to attendees: A brief overview of SIU's current enrollment, a projection of SIU's growth over the next 5 years, and an estimation of scholarship and support funds needed to support African American male students at SIU.
SIU alums and corporate partners shared stories of accomplishment, each recounting the part that SIU played in their journey to success. They also discussed how they may continue to support student success by giving back.
The following funds were created below from attendees.
Darius Robinson ('95) endowed the Darius Robinson Scholarship Fund to assist students who graduated from East St. Louis Senior High School in East St. Louis.
Chad Pendleton ('97) endowed the Pendleton Family Bridging the Gap Fund to assist underrepresented students with need-based funding.
Wendell Williams endowed the Wendell and Gloria Family Scholarship to assist underrepresented students in financial need.
If you would like to inquire about ways to give back to SIU, please contact Sherrica Hunt, Assistant Vice Chancellor of Diversity, Equity, and Inclusion at the SIU Foundation, at sherricah@foundation.siu.edu.