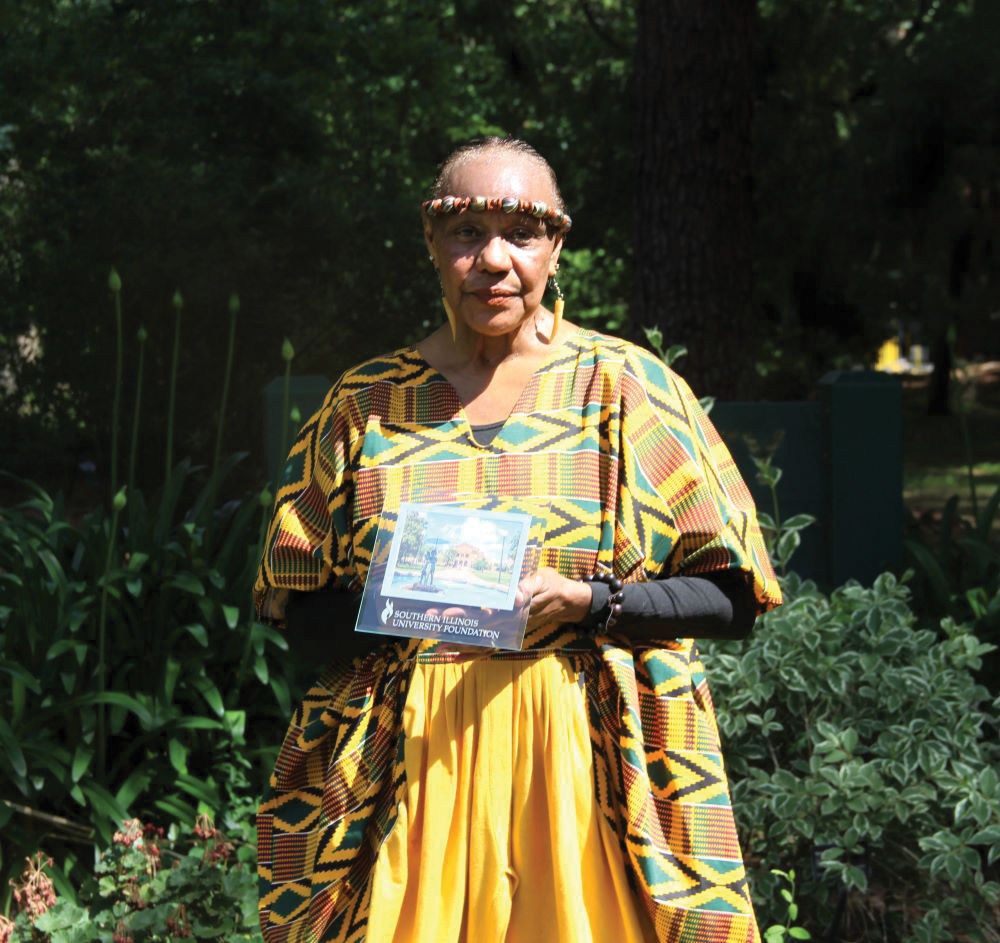 By Kathryn Sime
Teacher, counselor, scholar, pilot, philanthropist. Ruth-Marie Frances Chambers has excelled in a diverse range of careers and avocations. A common theme running through all these life experiences is a commitment to open doors of access and opportunity by fostering educational opportunities.
A lifelong learner, Chambers' commitment to education was demonstrated recently when she established the Ruth-Marie Frances Chambers Endowed Scholarship through a $100,000 planned gift, naming the SIU Foundation as partial beneficiary of her retirement accounts.
Chambers received her SIU bachelor's degree in psychology in 1974 and subsequently began graduate studies in 1974-75 in the SIU Rehabilitation Department. In 1975, her interest in education and prevailing health and humanitarian concerns in developing nations led her to travel throughout the global community as a goodwill ambassador. She subsequently accepted an invitation to the United States Peace Corps as lecturer at the National School of Administration in Niger, West Africa. Chambers returned to SIU to complete her Master of Science in rehabilitation administration and services in 1982. After graduation, Chambers relocated to California to work at several educational institutions, including the University of California at Berkeley and Los Rios Community College.
When asked why she chose the SIU Foundation for her retirement account beneficiary designations, Chambers listed the qualities of an SIU education that she continues to value, including "leadership, integrity, a respected research university, and faculty committed to student achievement."
At SIU, Chambers was particularly impacted by her graduate school advisors and mentors, Dr. Irene Hawley and Dr. Jerome Lorenz.
"The diversification of prospective students within the campus community who require affordable access to educational and financial support to enhance their collegiate experience is a challenge for many educational institutions," she said.
At SIU, she valued the "invaluable leadership skills, shared humanity, and scholarly pursuits" that helped her to "confidently navigate the global and campus community with purpose."
The Ruth-Marie Frances Chambers Endowed Scholarship will support a graduate student studying behavior analysis and therapy, communication disorders and sciences, or rehabilitation counseling.