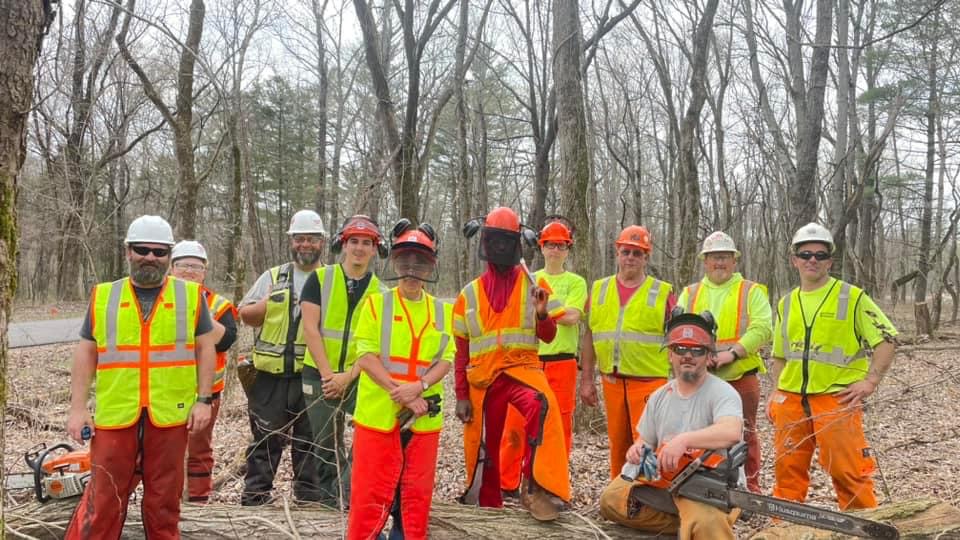 By Jeff Wilson
The relationship between SIU and union labor goes back a long way.
Now, that relationship is getting even stronger as ULLICO, Inc., and Laborers' Local 773 stepped up to become one of the presenting sponsors of the inaugural Saluki Ball.
"SIU is the crown jewel of Southern Illinois. It's the economic engine of this region, and we are committed to SIU," said Ed Smith, president and CEO of ULLICO. "SIU has one of the most diverse, unionized workforces in America."
While dedicating $100,000 to become a presenting sponsor of the ball is a major investment, Laborers' Local 773 has handed out scholarships to its members' children since 1986.
"We have given out more than $336,000 in scholarships, and that number is about to go up," said Jerry Womick, International Representative and Business Manager for Laborers' Local 773. "We give students $500 extra if they choose to attend SIU."
Many of those scholarship recipients are first-generation students. The union and its members understand the value of financial assistance. The union averages about 70 employees on campus at any moment.
"Union members feed their families through SIU," Smith said. "They put their blood, sweat, and tears into the university. They do the dirty work."
The union has been involved with most of SIU's biggest projects, and much of the work is done with donated time and supplies. Union laborers have done many of the site improvements at Touch of Nature Environmental Center, installed the walking path around Campus Lake, and put in flower planters around the REC Center. ULLICO and Laborers' Local 773 have also supported WSIU broadcasting and Saluki Athletics for many years.
"Our fingerprints are all over SIU," Smith said. "We are joined at the hip, and we're there through thick and thin."
The Saluki Ball
Hosted by Chancellor Austin Lane and Mrs. Loren Lane, the inaugural Saluki Ball, to be held Saturday, April 22, at the Marriott Marquis Chicago, will help students bridge the financial gap as they strive to reach their ultimate goals.
"You have to have a vision, a positive attitude," Smith said. "You also have to go where the students are. Chancellor Lane has done a great job of recruiting locally, but this is a competitive business. SIU has to recruit against the schools in and around Chicago."
The ball is black-tie optional and will feature a performance by R&B legend Brian McKnight. It will be hosted by ESPN radio host and SIU alumnus Marc Silverman and NBC Chicago reporter Regina Waldroup. There will be special awards for outstanding alumni and students. The other presenting sponsors of the ball are Dr. Glenn and Jo Poshard. The event is nearly sold out.
"Southern Illinois rises and falls with the university," Smith said. "Too many times we think we're the underdog, but SIU is staging a comeback."
To learn more about the Saluki Ball or get your tickets, visit salukiball.siu.edu.