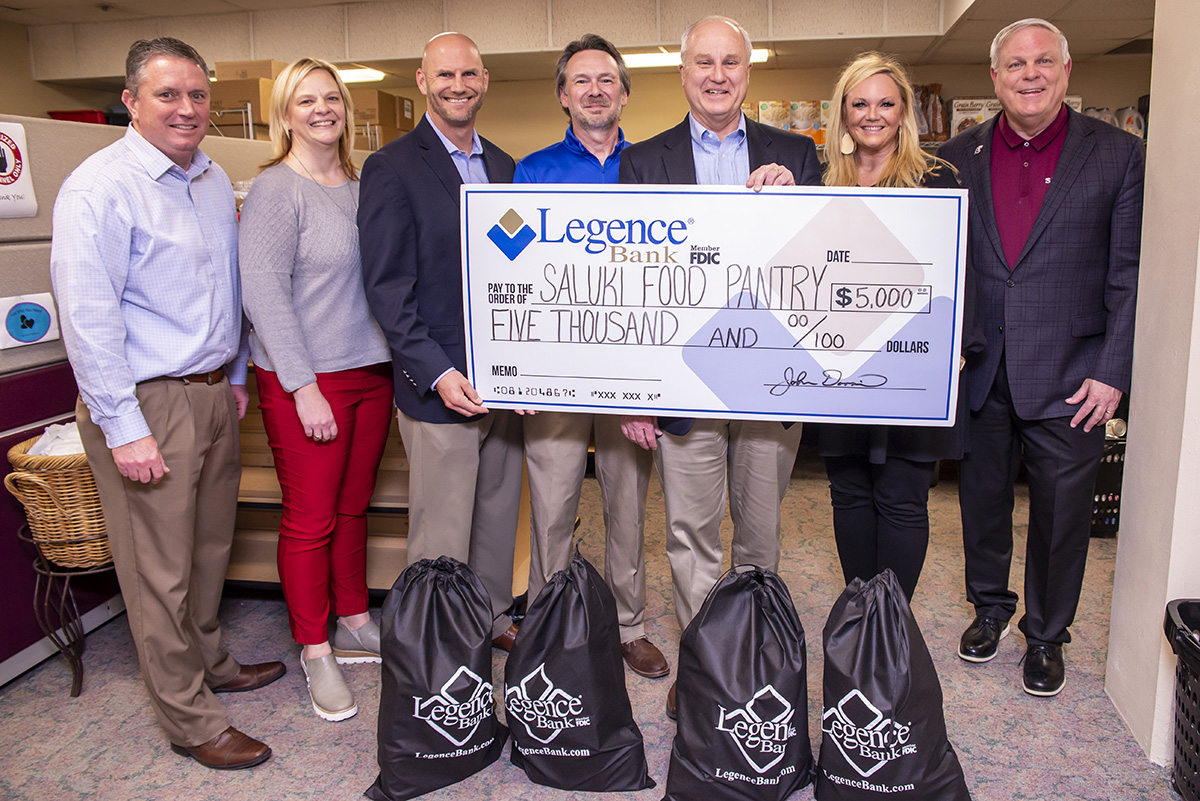 By Jeff Wilson
The SIU Day of Giving offers individuals and businesses the opportunity to support the university in many ways. This year, Legence Bank donated $5,000 to the Saluki Food Pantry.
"This gift from Legence Bank makes an enormous impact – $5,000 provides food and items, such as toiletries, that allow our students to thrive on a daily basis," said Tena Bennett, assistant vice chancellor for auxiliary enterprise and student affairs. "As a result, our students can come here and focus on the most important things – their education, growth, and wellbeing – instead of worrying about where their next meal will come from."
Legence Bank's gift was set up as a match, so that they could inspire others to give to the food pantry. This provided thousands more dollars to the food pantry on the Day of Giving, which was March 28. In total, nearly $8,000 was raised.
"This food pantry covers so many people that deal with food insecurity," said Tricia Overturf, vice president of marketing and communications for Legence Bank. "We're excited to be a part of this and give back to the community."
The gift represents Legence Bank's continued support of local institutions.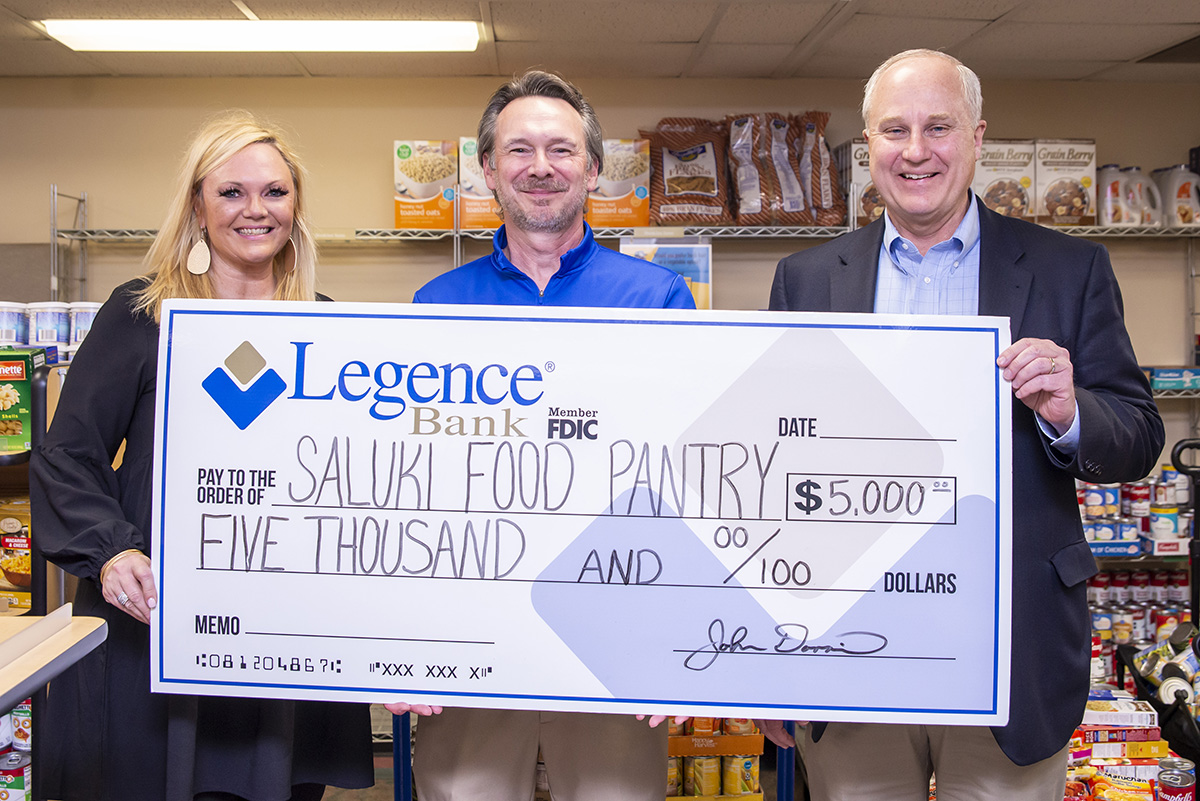 "Legence Bank is always glad to help Saluki Nation and all the communities we serve," said Kevin Beckemeyer, president and CEO of Legence Bank.
With support from Legence Bank and other donors, the food pantry will be able to keep its shelves stocked for students in need and their families.
"I'm so happy about the effort to help with food insecurity. It's so important in today's world," said John Dorris, Legence Bank Carbondale branch manager.
The Saluki Food Pantry is located on the Lower Level of the Student Center, and it serves all SIU students. The food pantry carries non-perishable food items and toiletries. Every item is free, and students can receive enough food to feed every family member in their household for up to three days.
Even with the generosity of Legence Bank and Day of Giving donors, the need for donations never ceases. Beyond monetary donations, anyone can drop off donations of canned goods, instant potatoes, macaroni and cheese, and other non-perishable food items and toiletries. To learn more, email foodpantry@siu.edu.