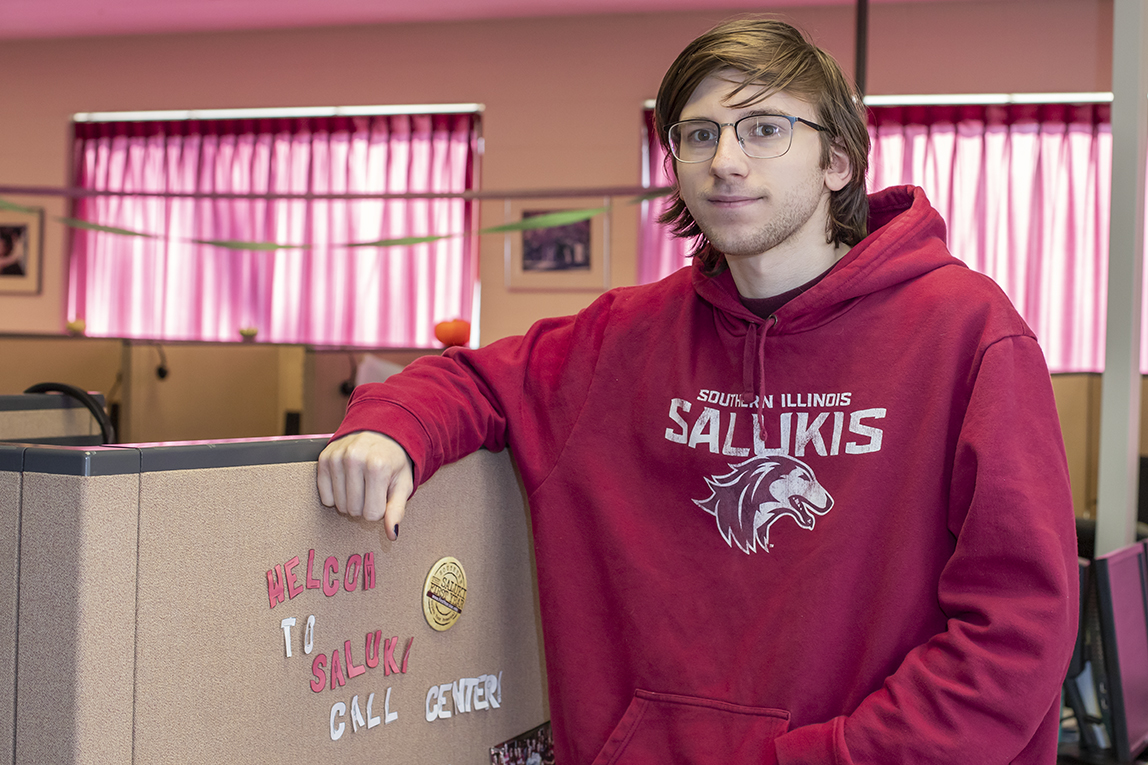 The SIU Foundation has a team of dedicated students who call alumni in hopes of raising support for a variety of university funds. Adam Sher of Farmington Hills, Michigan, is one of those students.
Sher is a sophomore studying electrical engineering.
"My automotive teacher in high school was an SIU alum and recommended the university to me when I showed interest in engineering," Sher said.
Sher has been on the student caller team since January 2022.
"I was nervous when I first started calling. An alum answered and after a little bit he said no. I started to say, 'I'm sorry but I have to ask again.' The alum told me to never apologize for asking. His words really stuck with me and helped me improve in my first month," Sher said.
When Sher is not calling alumni, he enjoys rock climbing at the Student Recreation Center and playing board games.
Engage with us on LinkedIn, Facebook, Twitter and Instagram.