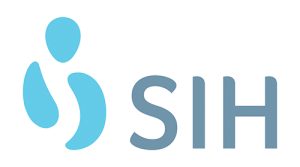 By Jeff Wilson
Excitement is building for the upcoming Saluki Women's Weekend, which will be hosted by the SIU Women's Leadership Council on September 9 and 10.
The two-day event will feature many events, open to the public, honoring the 50th anniversary of Title IX and celebrating women in education and philanthropy.
Southern Illinois Healthcare is one of the major supporters of the event and is sponsoring the Saluki Women's Reception at 6 p.m. Friday, Sept. 9, at the Dunn-Richmond Economic Development Center.
"SIH is proud to support the Saluki Women's Weekend," said Sarah Gray, system director of business and economic development at SIH. "SIU's efforts to connect with female students to develop leadership skills, professional skills, and exploring career paths post-graduation is beneficial for SIH as well. We are also invested in developing well-qualified candidates for job opportunities within our organization upon graduation."
The SIU Women's Leadership Council is a group focused on creating a pipeline of mentors for future and current female SIU students. Female Saluki alumni mentor female students as they experience college and prepare for the future.
"At SIH, just as important as the academic journey to discovering your career path as a young woman, is the importance of developing those professional relationships that can help you in reaching those goals," Gray said. "Many of us have achieved our career aspirations by learning from other women who have paved the way before us. Having a professional network of female mentors to whom you can turn to for advice, to collaborate on some amazing projects, or even talk to in a safe space about possible career goals you may have, is a great way to realize those goals."
Passed in 1972, Title IX prohibited sex-based discrimination in any school or educational program that receives funding from the government.
"Gender equality in leadership positions is a critical aspect of progressing the global economy," Gray said. "Promoting women into leadership positions is crucial to ensuring that women are treated equally and assessed not on the basis of gender, but on the basis of their knowledge, skills, and abilities."
The partnership during the Saluki Women's Weekend is another step in the relationship between SIU and SIH. Recently, SIH announced the creation of a scholarship program for SIU's accelerated Bachelor Science in Nursing program.
"As two of the region's largest employers, it's beneficial for SIH and SIU to work together to address needs in the region, including supporting students in their professional growth and connecting them with employment opportunities," Gray said. "Our recent partnership with SIU on the nursing scholarship program is another notable example of meaningful collaboration between SIH and SIU to address the region's workforce needs."
To learn more about the Saluki Women's Weekend, visit siuf.org/saluki-women.