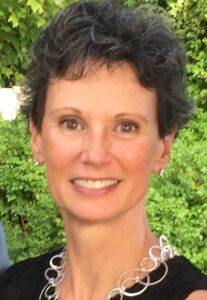 It's been 40 years since Adaire Putnam graduated from SIU, but her continued affinity for the school and its students is what brought her to the SIU Foundation Board of Directors.
"SIU is a tremendous place. It's very important to me," Putnam '81 said. "My husband and I sent our two kids to SIU as students, but it wasn't until recently that I became more involved on campus."
It was a fellow alumnus who urged Putnam to join the SIU College of Business Advisory Board. She eventually became the chair of that board and was later elected to the SIU Foundation Board.
"The work done by the SIU Foundation is very powerful," she said. "Our donors are investing in the future."
Since joining the SIU Foundation Board in 2015, Putnam said she's been excited by what she's witnessed.
"I'm passionate about helping first-generation students, especially those of limited means," she said. "Through scholarships and other programs, we're able to help ensure that SIU is a university of access. I encourage alumni and others to continue to support the university's vision."
From then to now
After transferring to SIU following one year at Illinois Wesleyan, Putnam graduated with a bachelor's degree in communications in just two years. During this time, she also worked as an administrative assistant in the Department of Anthropology.
"Coming from a big city high school in Chicago, SIU was a good fit for me," she said. "I was able to achieve my goals thanks to the dedicated faculty and outstanding courses."
Directly thereafter, she started her lifelong career in corporate communications. She has worked for a number of large, global companies, including Edelman and Ketchum public relations agencies and Kellogg Company.
Currently, she's the owner and president of Putnam Communications, helping companies advance and protect their reputations.
Through the years, she's spent time living and working in Chicago and Michigan, but nowadays, she works and lives in San Miguel de Allende, Mexico.
"I've been working remotely long before the pandemic took it mainstream," she said. "If I need to be in the U.S. for a meeting, I'm just a short flight away."
While Putnam doesn't live near SIU these days, her connection to the university has never been stronger.
"It's never too late to get involved," she said. "This is where I feel I can make a difference."
Engage with us on LinkedIn, Facebook, Twitter and Instagram.