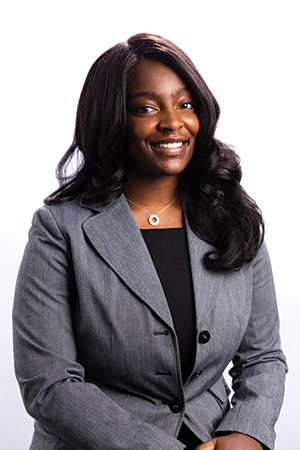 Having a clear vision of what we want to accomplish early in life is rare. Vernecelyn Allen is a remarkable exception. Allen graduated this year with a Bachelor of Science in Aviation Management and an Associate of Applied Sciences in Aviation Flight.
"Thanks to my mother, I was exposed to different career opportunities through summer camps. I received great experiences during those times that taught me about areas like technology and theater, but the one that intrigued me the most is aviation," said Allen.
In high school, the Organization of Black Aerospace Professionals (OBAP) invited Allen to attend a camp in Delaware where she received flight hours, learned about aviation, flew air simulators, and visited control towers.
"OBAP really nurtured my love for flying. Aviation is not largely populated by black pilots, so they really served as mentors for me and encouraged me in aviation," she said.
In her senior year of high school, Allen attended an SIU college fair. She learned about their aviation management and flight program. Allen later visited SIU during an open house and was impressed by its aviation program and the many scholarships that were available.
Allen applied to eight other universities in addition to SIU; however, it was being awarded the Chancellor's Scholarship that helped her choose SIU.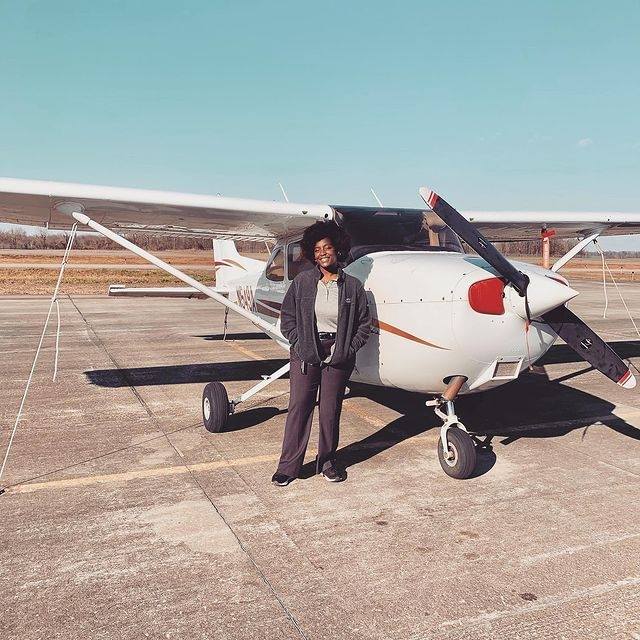 "Aviation flight fees can run up to $25,000 above the cost of a regular tuition in a single year, and the SIU aviation department offered opportunities to students to apply for aid. Receiving the Chancellor's Scholarship and other aviation scholarships really helped along with the African-American Achievement Scholarship," she said.
Allen says she is thankful that the scholarships have allowed her to minimize her educational financial burden.
"I would definitely be more stressed out if I had to face a larger loan balance after I graduate. Funding makes such a difference in our lives. It could mean the difference between living out or giving up a dream. I am so grateful to the people and organizations who have found it important to create scholarships so that students can empower themselves to continue to pursue education," she said.
Upon graduation, Allen hopes to become a flight instructor at SIU. Her ultimate goal is to return to her hometown of Memphis and fly for Federal Express. She would also like to be an officer in the Air National Guard.
"Someday, I want to focus on giving back to groups underrepresented in the industry. I think scholarships would empower more to attain the education they desire, and to reach beyond the stars."