Grant will advance research, partnerships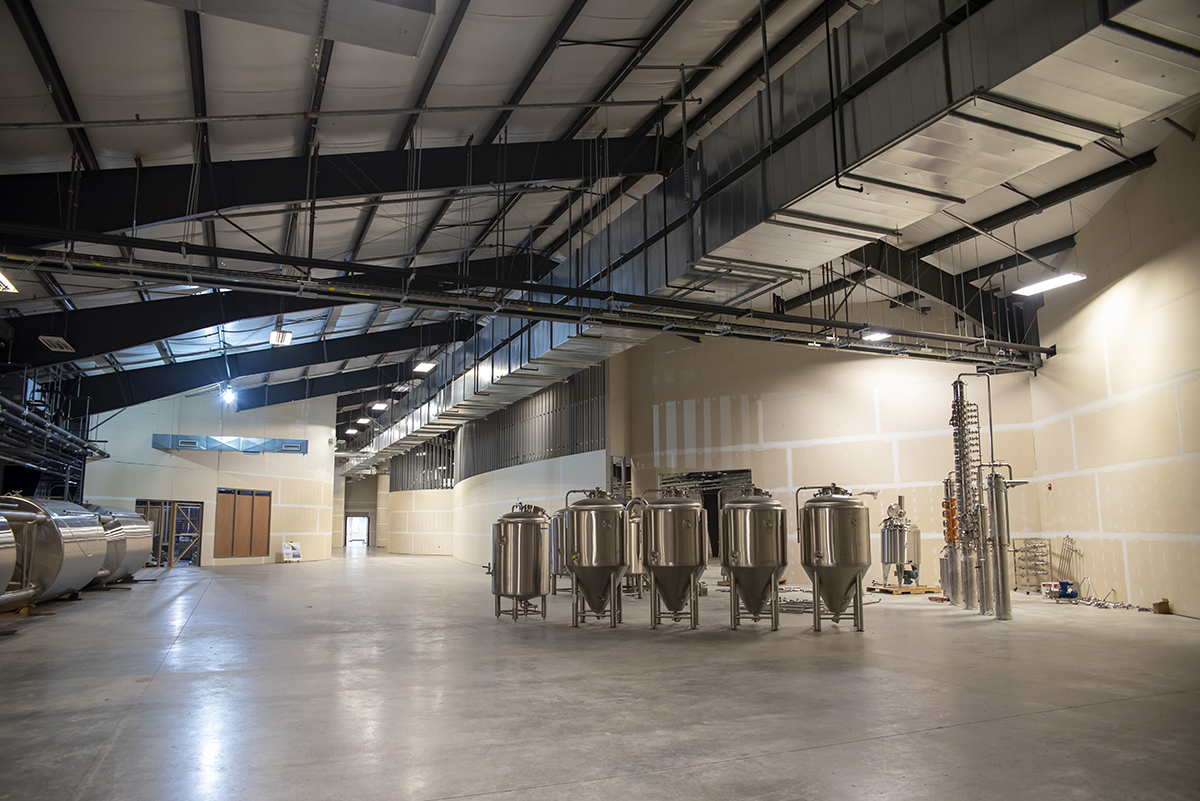 SIU FOUNDATION MEDIA SERVICES
CARBONDALE – The integration of research and innovation into the educational mission of SIU is major goal of the university and the Fermentation Science Institute (FSI) located in the McLafferty Annex exemplifies this focus.  The FSI provides an umbrella for the support and development of programs (educational, research and outreach) involving all aspects of fermentation science, and serves as a support structure to spur and foster regional industries involving fermentation.
In its role as an accelerator, the SIU Foundation is committed to advance the efforts of the FSI and has agreed to provide a grant of $1.1 million to allow for further development of the infrastructure within the McLafferty Annex.  This new infrastructure will accelerate the expansion of the activities of the FSI into important new and exciting areas.
"There is groundbreaking research and student development happening within the walls of the McLafferty Annex," said Matt Kupec, CEO of the SIU Foundation. "Our Board of Directors recognizes the opportunity and views this as a major step toward fulfilling the potential of the program."
The opportunity
As part of its planned expansion and in response to a request for information issued by SIU, Chicago-based Ravinia Brewing Company plans to locate a production facility within the McLafferty Annex. This lease will not only generate revenue to support the academic program, but also provide world-class training for students by allowing on-site access to large-scale production and packaging equipment not currently available in southern Illinois. In addition, Ravinia intends to provide contract brewing and packaging services to regional breweries which will provide growth and economic development opportunities in southern Illinois.
To advance the goals of the FSI and accommodate the brewery, as well as other facilities, within the McLafferty Annex, the building needs critical infrastructure upgrades. The funding provided by the Foundation will allow the FSI to move forward to develop the facility to house the Faye Minor MaGill teaching kitchen and sensory laboratory, and pilot facilities for brewing, distilling, and cheesemaking
"Making these infrastructure upgrades to the building is the next important step to fully realizing the FSI program's potential. We will soon have a vertically integrated hub of interdisciplinary research and training opportunities in the areas of fermentation and value-added agriculture," said Matt McCarroll, director of the FSI. This facility will provide training opportunities for SIU students and support new businesses across the region and state. This project will enhance the FSI's curriculum and put SIU in a position to become a national leader in the field." McCarroll said.
The impact
This project uniquely positions SIU as a leader in the growing field of fermentation science.
Businesses have already taken interest in partnering with the FSI and the infrastructure provided by this gift will serve as a catalyst stimulating more opportunities for partnerships and R&D engagements with the corporate world, resulting in significant revenue generation through leases, grants and contracts.
"Repurposing the McLafferty Annex presents a once-in-a-lifetime opportunity. Nestled between the University Farms and the heart of campus, the vertically integrated pilot facilities will provide state-of-the-art training and R&D opportunities in the production of fermented foods, beverages, and value-added agriculture not replicated elsewhere," McCarroll said. "The support of the SIU Foundation comes at a critical time and fast-tracks the university to seize these opportunities."
———-
Media Contact: Rebecca Renshaw, rebeccar@foundation.siu.edu