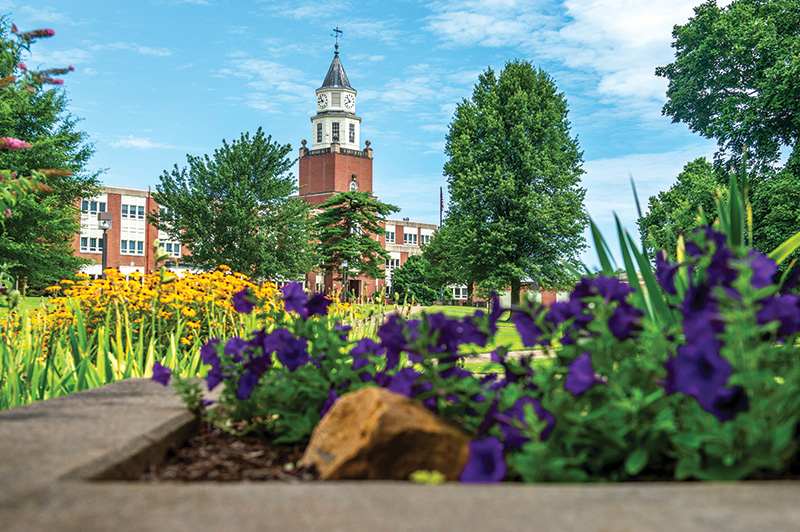 Through more than four years and one global pandemic, the Forever SIU fundraising campaign has persisted, raising more than $122 million.
"The dedication of SIU's supporters is astonishing," said Matt Kupec, CEO of the SIU Foundation. "The last year has been difficult for many people, but the Foundation hasn't sat on the sideline. We've furthered our mission, and as things get back to normal, we're ready to move quickly."
The campaign was launched in 2017 with a goal of raising $75 million in three years. Because of the donor generosity, the Foundation sped past that goal seven months early, which prompted the decision to set a new goal of $90 million.
"At the end of 2019, we had already surpassed that new goal, and we knew it was important to keep this momentum," Kupec said. "That's when we set our sights on $200 million by June 2024."
As the country recovers from many of the hardships brought on by COVID-19, the Foundation is redoubling its efforts to meet and exceed the $200 million goal. Despite the hardships, SIU alumni and donors raised nearly $3 million in 24 hours on the Day of Giving in March.
"The Day of Giving is a prime example of what we can accomplish. Our efforts never slowed down – in many ways they've increased – but it's understandable for a fundraising campaign to face challenges during a pandemic," Kupec said. "This is our opportunity to finish strong."
Within Forever SIU, donors can choose from a great number of areas to support SIU. They can choose to support scholarships, research, facilities, programs, and faculty. By going to www.foreversiu.org, donors can pick one or many areas to fund.
A recent highlight of the Forever SIU campaign, Saluki Athletics announced its $25 million goal for the Salukis Forever campaign. COVID-19 hit athletic programs especially hard, and there is great need for donor support as part of an overall plan to provide sustainability and success for Saluki Athletics.
"Whether a donor chooses a college, a sport, a scholarship, or a fund, every dollar makes an impact," Kupec said. "We have just over three years to raise about $78 million. Our great supporters are going to carry us to the end."
The campaign will feature a new logo, new promotional materials, and much more. Visit www.foreversiu.org for more information or to make a gift.