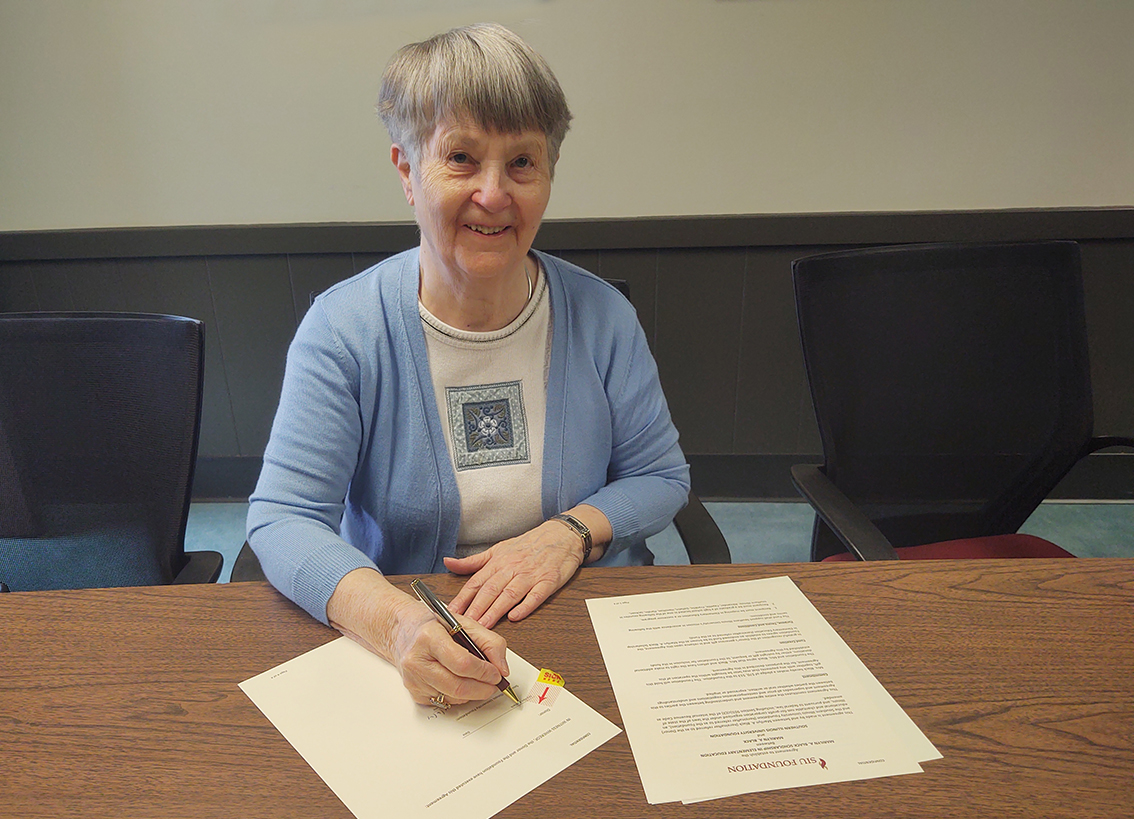 The legacy of teaching runs strong in Marilyn Black's family. Black, a 1960 alumna from the SIU College of Education, learned about the value of teaching from her parents, who were themselves graduates of the SIU College of Education. Black's father was a school superintendent and her mother was her high school English teacher. "Education was important to them," said Black.
At SIU, Black benefitted from a scholarship that helped her reach her goal of becoming a teacher, ultimately teaching in the Carbondale elementary school district for over 20 years. Black and her late husband, Frank, had three children who all attended SIU.  Marilyn loved teaching and inspired two of her children to become educators as well.
In recognition of the importance of teachers, she recently established the Marilyn A. Black Scholarship in Elementary Education, saying simply, "Somebody helped me, so I want to help now." Her scholarship will support aspiring elementary education students to reach their goals of becoming teachers, just as Black did.
Engage with us on LinkedIn, Facebook, Twitter and Instagram.