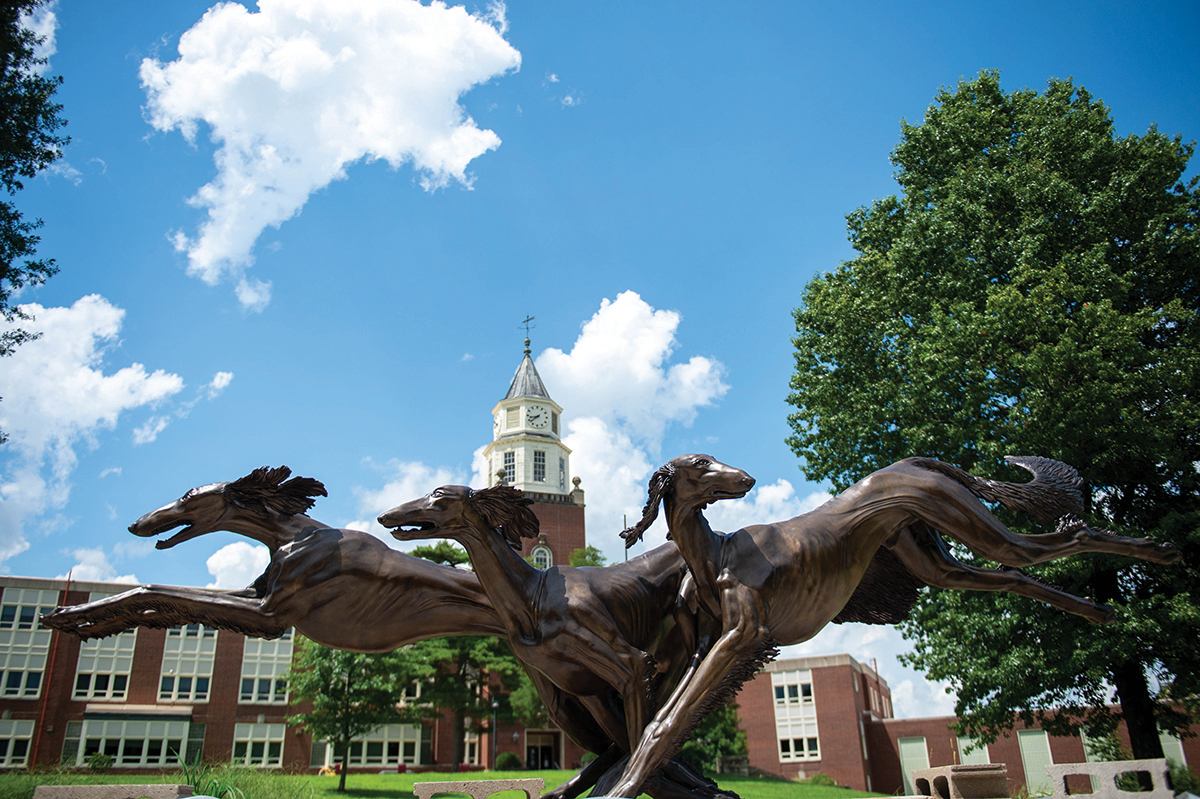 Since Southern Illinois University Carbondale expanded the Forever SIU Campaign in December 2019, supporters of SIU have given over $20 million toward the university's $200 million campaign goal.
This generous outpouring of gifts supports a number of the university's needs and opportunities, such as scholarships, academic and supporting programs that promote student success, faculty, including endowed chairs, research initiatives and facilities.
Even in the midst of the COVID-19 pandemic, SIU has experienced outstanding generosity from friends. Since the expansion of the campaign in December 2019, gifts have come in from over 28,000 SIU alumni and friends. As SIU strives to reach and eclipse its $200 million campaign goal, the support of alumni, donors, and friends continues to be invaluable.
"We are profoundly grateful to our alumni and friends who have given their generous and enthusiastic support to the campaign's vision of SIU as a leader in public higher education," said Chancellor Austin Lane.
SIU Foundation Board President David Delaney, a 1983 alumnus who studied agriculture and is currently serving as the CEO of Itafos, said that the campaign has spurred the philanthropic spirit of alumni who want to give back to the university.
"Philanthropy is powerful and fulfilling for both the university and its donors," Delaney said. "A gift can transform the life of a student or open the doors to ground-breaking research. The foundation's role is to strengthen and facilitate meaningful connections that benefit everyone."
The campaign extension aligns the Forever SIU campaign with the majority of university fundraising campaigns, which typically last seven or eight years, according to Matt Kupec, chief executive officer of the foundation.
"This fundraising success we have seen so far is among the most powerful statements that our donors could make about their hopes and expectations for our great university," said Kupec.
" Extending the campaign allows us to connect with even more supporters who are devoted to SIU's future."
Donors have a wide array of ways they can make gifts, from donating stocks, mutual funds or bonds to establishing endowments. Supporters can also make outright cash donations or they can opt to make pledges or deferred gifts. There are many tools that can help make a difference in the lives of students.
For more information visit foreversiu.org.