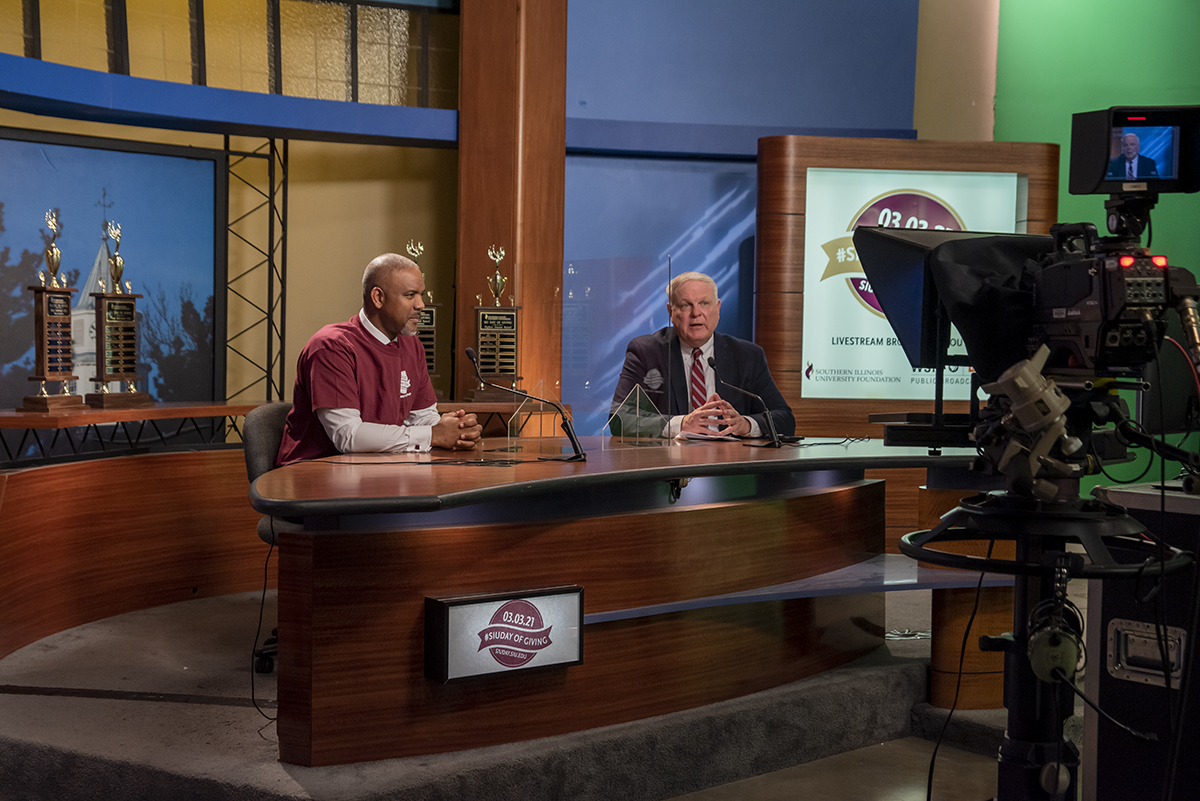 CARBONDALE –  The numbers are in, and they tell an incredible story.
More than $2.8 million was raised during the 2021 SIU Day of Giving, shattering last year's record.
"What an incredible day to be a Saluki," said Matt Kupec, CEO of the SIU Foundation. "Our alumni and donors take a lot of pride in supporting this university, and the Day of Giving puts their dedication on display."
There were more than 3,400 individual gifts made during the 24-hour period between Wednesday and Thursday. This, too, far outpaced totals from previous giving days. Donations were made in 50 states and 11 countries.
"The sheer number of people who decided to log on and make a gift is inspiring," Kupec said. "All gifts, no matter how large, make an impact. Our students, faculty, and staff are thankful for every donor."
The highlights
Whether supporting a college, program, or specific scholarship, donors were able to choose from several initiatives.
The Balancing Education, Experience & Reality Scholarship received more than 900 individual gifts, which totaled more than $63,000. That's enough to endow two more B.E.E.R Scholarships.
The idea for the scholarship was born out of the Carbondale in the '80s and '90s Facebook group before the 2019 Day of Giving. Through the generosity of Day of Giving donors, there will now be six endowed B.E.E.R Scholarships.
The SIU School of Medicine earned the largest amount of total dollars, bringing in more than $363,000. The College of Liberal Arts came in a close second with more than $325,000. Here are the other areas that finished in the Top 10:
College of Business and Analytics, $319,000
Saluki Athletics, $266,000
College of Health and Human Sciences, $188,000
College of Agricultural, Life and Physical Sciences, $129,000
Morris Library, $111,000
College of Engineering, $102,000
School of Law, $94,000
School of Education, $67,000
Exact totals were still being finalized Thursday morning. For a full list giving totals, visit siuday.siu.edu.
The livestream
The Day of Giving went live on the SIU Alumni Association Facebook page and the Day of Giving website at 8 a.m. Wednesday. For the next eight ours, viewers were able to watch 22 segments and more than 100 videos.
The livestream was broadcast from WSIU's television studio, and staff from WSIU and the Foundation worked together to produce the daylong event.
"WSIU was integral in making this a success," Kupec said. "We knew we had to do something different because of COVID-19 restrictions, and a livestream made a lot of sense. We presented them with our plan, and their expertise elevated the entire day."
Chancellor Austin A. Lane was the featured guest during the afternoon section of the livestream.
"Even in the midst of a pandemic, we're still charging forward," said Chancellor Lane during the livestream. "We're not just surviving, but we're thriving. That's the Saluki spirit."
For more information about the SIU Foundation or to make a gift, visit siuf.org.