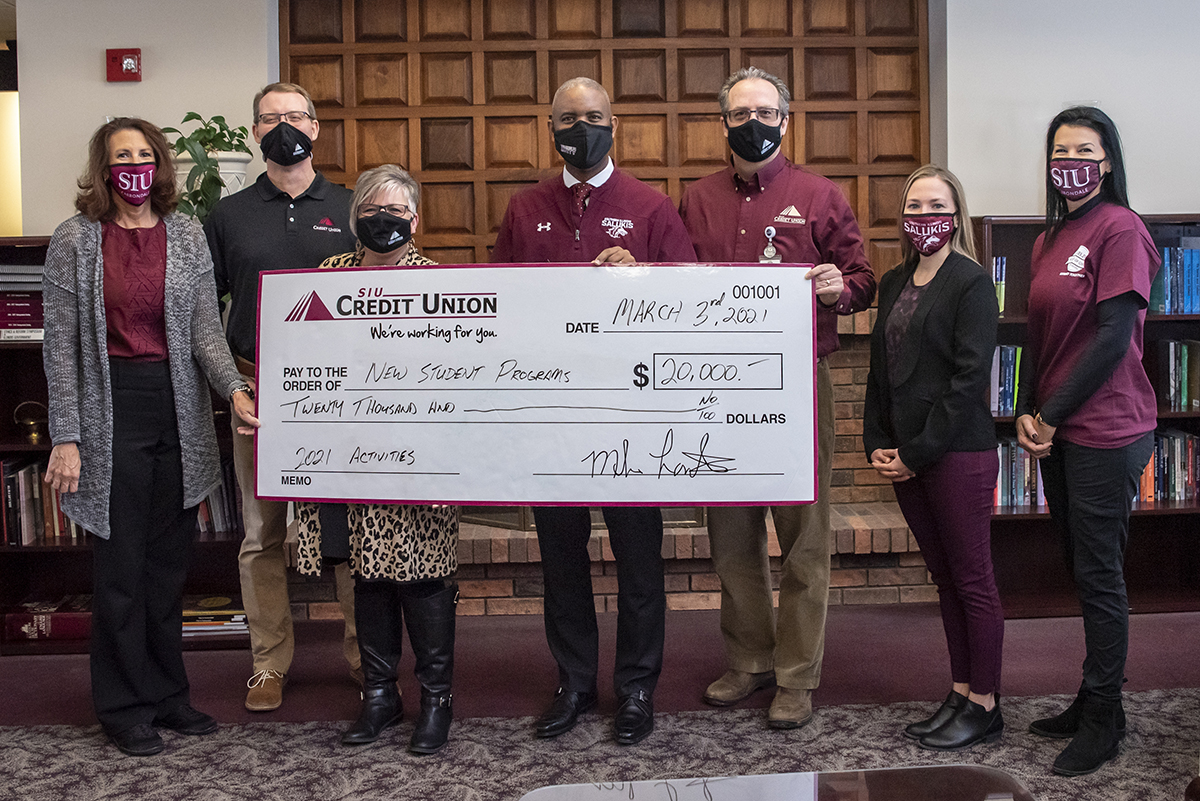 By Rebecca Renshaw
SIU Credit Union's "people helping people" philosophy is never more apparent than during the annual SIU Day of Giving – a 24-hour fundraising effort where supporters are encouraged to visit siuday.siu.edu on Wednesday, March 3, and make a gift of any size. This year, SIU Credit Union kicked off the special day with two gifts. The first donation of $20,000 will benefit SIU's New Student Programs and the second donation of $15,000 will go to Touch of Nature's Dawg Days program.
The SIU Credit Union was represented by Mike Lantrip, CEO, Mark Dynis, Marketing Director and Kim Babington, Vice President of Community Outreach.
Carefully adhering to proper social distancing practices, Chancellor Austin Lane received the donations from the group and said he appreciates the continued support SIU Credit Union has demonstrated throughout the years.
"SIU Credit Union has been an incredible partner with SIU. We appreciate the help they give to our students to discover pathways to success. They are a true pillar in our community," he said.
Lori Stettler, Vice Chancellor for Student Affairs says the support of the SIU Credit Union is impactful.
"We appreciate SIU Credit Union's continued support of our students and their willingness to be leaders in our community. We love how they continue to show up and support our students," she said.
"We are thrilled to play a part in the SIU Day of Giving," said Babington.
"It is just the right thing to do and SIU Credit Union has always supported SIU. We hope to continue this tradition for a long time to come," she said.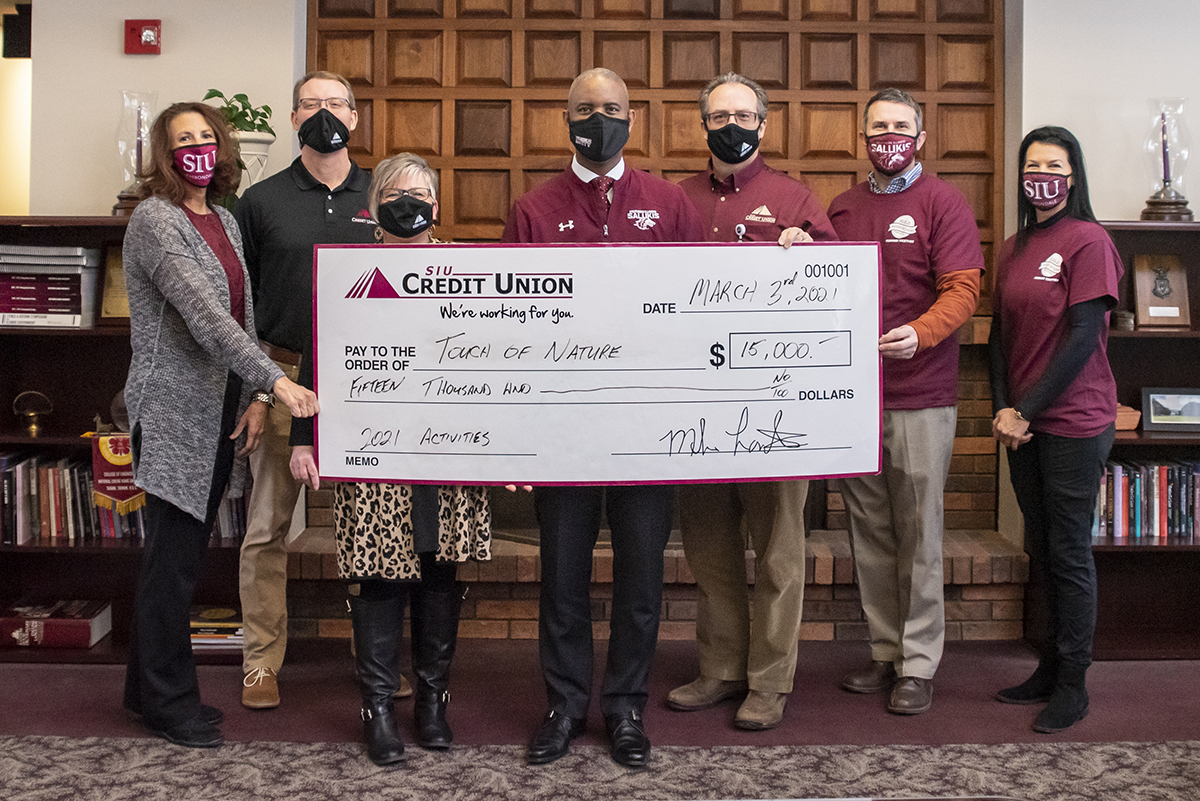 Babington said that three years ago she did not know much about SIU's Touch of Nature, but a colleague took her out to their facilities and introduced her to the many programs Touch of Nature offers. She knew then that SIU Credit Union had to play a part in their efforts.
J.D. Tanner, Touch of Nature's Director, appreciates the ongoing support from SIU Credit Union.
"This generous cash donation is definitely an enhancement for SIU and we appreciate SIU Credit Union's support. More importantly, we are honored the community is recognizing the value of the work we do here at Touch of Nature," Tanner said.
To see updates to the giving page, visit siuday.siu.edu.