During the COVID-19 pandemic, generous donors raised more than $250,000 for the Saluki Cares Student Emergency Fund. That money has been distributed among hundreds of students, helping them with many financial issues. Here are some of their stories:
Bradley Brown – Bridging the gap
I am from West Bloomfield, Michigan. Both of my parents graduated from SIU, and this encouraged me to follow in their footsteps. I am finishing with a degree in hospitality, tourism & event management, and a minor in marketing. During my time at SIU, I was an active member in my fraternity and HTEM event planning club.
This support helped me tremendously during this time, as I haven't been able to work either of my jobs anymore. I am saving up for my move to Atlanta in August where I will be working as a food & beverage manager in training with Marriott International. This gracious support is helping me further reach my goals for post-graduation. I can't say thank you enough!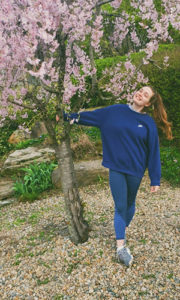 Brooke Buerck – Finishing strong
I would like to extend a gracious thank-you to the donors who supported me during this pandemic with funds from the Saluki Cares Student Emergency Fund during this pandemic. My family and I are very grateful for the funding that helped me cover my rent and water bill. That lifted a weight off of my shoulders during a very busy work week and last few weeks of school. Because of that, I was able to finish my semester strong and free from financial stress on myself or my family.
I am from Perryville, Missouri, and I came to SIU because I fell in love with the campus, and I knew that I wanted to attend law school after finishing my undergraduate degree. My major is English, and I am pursuing a minor in Spanish, and I am a part of the Pre-Law Scholars program through the SIU Honors Program. I am also the president of Women's Club Volleyball, I coached a 15u team with the SMASH Volleyball Academy (which practices in Davies Gymnasium), and I also am a sports reporter at the Daily Egyptian. My time so far at SIU (I've been here for two years and have one more to go!) has provided me with more opportunities than I could have ever imagined, and I know that I will graduate with even more doors in front of me, ready to be opened, because of the connections I have made here. I have learned from my parents (and from their parents as well) that hard work is an important part of success. My father was the first of his family to earn a college degree (from SEMO) and my mother has worked as a dialysis technician for 15 years now and has only worked harder since the start of the pandemic. Both of them have helped me tremendously throughout college and have demonstrated to me how to work and support myself as well.
As someone who takes pride in the things I do, sometimes it can be hard to extend a hand and ask for help, but during this pandemic I have seen a tremendous amount of support offered by the university, and I'm extremely grateful for the SIU community and all it has done for me. So, again, I want to thank the donors and the SIU Foundation for making this support possible and all that it has done for other students as well during this trying time!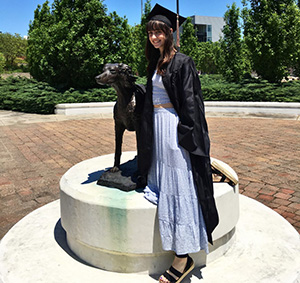 Tayler Goldtrap – Weight lifted
I am a senior majoring in forestry. I am the first person in my family to be graduating from college and earning a degree, which has been very exciting and an honor. I am from a small town near Kankakee, Illinois, called Chebanse. I grew up with a single parent, my mother, who is a cosmetologist and makes very little money. Her hard work and determination helped me make the decision to continue on in my education at SIU, and forestry has always been a passion of mine. I was involved in wildlife clubs on campus and participated in volunteering events off of campus to help out the environment. The support I have been given by the SIU Foundation has allowed me to study for finals and finish them with ease and has taken a weight off my shoulders since becoming unemployed.
My future plans consist of continuing job searching and eventually moving west to become a park ranger. I am very thankful for the assistance that was given to me through SIU and its supporters. I hope to one day be able to give back to this community just as it has given to me.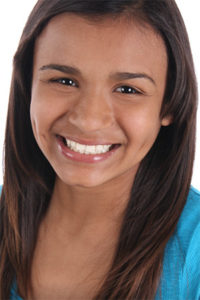 Jazmine Hawkins – Supporting my drive
I am from Mount Vernon, Illinois. I am the daughter of Christie and Trymon Hawkins. My mom is a general manager at McDonald's, and my dad works at the Walgreens distribution center in Mount Vernon. I am very excited to graduate next year, and I'll be be the first in my family to obtain a bachelor's degree. That was has been driving me to succeed. My parents never got the opportunity.
I am studying health care management at SIU. I just wanted to thank you for the support during this pandemic. This helped me cover my rent expenses when due. I had been working 20-plus hours a week as a server at Red Lobster until we were laid off. So, this helped me out tremendously, and I cannot thank you guys enough. After graduation, I plan on moving somewhere down south to work manage an OBGYN clinic. I love Florida, and it is a happy place to be. Once again, thank you for the support!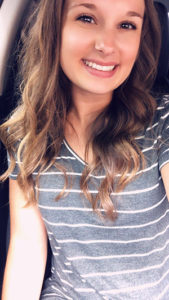 Amy Kovarik – SIU cares, and it shows
I am from Sesser, Illinois, and went to Sesser-Valier High School. I have an older brother who attended SIU in the aviation program and graduated in 2007 and a younger sister who also plans to attend SIU in the radiology program in a few years. I have always wanted to attend SIU since my brother introduced me to the campus and shared his experiences. My parents have always encouraged my siblings and I to pursue a degree at a university, and I am thankful that I have made SIU my home. I am enrolled in the mathematics education program, and I am so thankful for the connections and friendships that I have made in this program. I am involved in two jobs – one in the New Student Programs office on campus and the other is off campus at the housing complex I live at. I have always enjoyed being a part of New Student Programs and have enjoyed welcoming the incoming students to campus and making them feel comfortable as they transition to SIU. By having rent and payments to make, having two jobs has always been something that I have done to make my payments on time.
Since the quarantine, it has been difficult to do so because my hours have been cut so drastically that making my payments has not been feasible. This gift that I received from the Saluki Cares Student Emergency Fund has made the stress of life during this difficult time much less. I have been able to focus on finishing my classes and work on my grades and being the best student I can be during this time. I plan to graduate in a year, and this gift has helped so much in looking forward to exceeding my goals this semester of making good grades and passing all of my classes. As graduation approaches, I plan to be looking for high school math education jobs in this area. I love this area and the people that make up Southern Illinois. I wish to always give back to this community and hopefully be an instructor at a college in the future.
This gift will be something that I will always remember and appreciate from my college experience. SIU cares about its students, and this is one example of the gracious and caring faculty and alumni that make SIU so amazing. I thank you so much for thinking about students such as myself and giving back to those in need.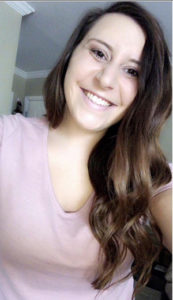 Emily Nickelson – Assistance eases the burden
I am from Ste. Genevieve, Missouri. My mom is a single mother raising three children due to the loss of my father when I was at a young age. My mother is a cook at Ste. Genevieve RII School District and continues to provide for the community during this difficult time. She prepares breakfast and lunches through the school program for children in need of food. She has raised three children, all of which have some type of college or technical degree.
I am a student of the physical therapist program now entering my last semester for summer internships. My freshman track injury is what led me to pursue a degree in physical therapy. I was struck by a disc at a track and field event, and ever since I attended physical therapy it has inspired me. I want to give back and help people in my community by providing my knowledge and care.
My future plans are to finish summer internships and pass my boards exam to become a licensed physical therapist assistant. Then, I plan to continue to attend SIU for a bachelor's degree in health care management. I plan on working a full-time job as a PTA while working on earning my second degree.
The support from the Saluki Cares Student Emergency Fund helped me with making a rent payment. Without this help I would have been incurring late fees daily due to recently losing my job, which makes paying my rent difficult at this time. I appreciate the support this fund has assisted me with during the pandemic. Thank you so much for the assistance!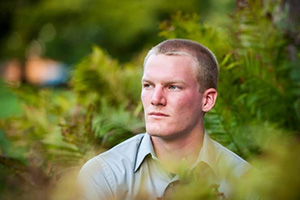 Ethan Piekos – Keeping dreams in focus
Thank you so much for the support. My hometown is in Philadelphia, Pennsylvania. The funds that you sent me help me out greatly. For myself and my parents, this pandemic is hard on us and paying for my rent helps out tremendously.
I am a biochemistry major at SIU, and I had a job at Traxx until we had to close due to the pandemic.  I found a passion in biochem in high school when I interned for my AP chem teacher, and I enjoyed being in the chemistry lab making solutions and working with chemicals for my teacher. It made me feel like I was in the right place. Currently, I am working in a biochem research lab on the crispr enzyme. For me, it is a very exciting time in my life to be working on this important project that can change the world one day.  Your funds will help me focus on my work inside and outside the lab and let go out the stress of paying my rent for a month, and I cannot say thank you enough for it.
As a student, I plan on obtaining as much hands-on experience in research labs that I can and hopefully be involved in publishing some sort of research. After graduation, I plan on finding a job in the biochem field, potentially being an analytical scientist. Then, after years of this, I plan on going to graduate school to get a Ph.D. in pharmacology.
I want to say thank you for the support and helping me focus on my dreams.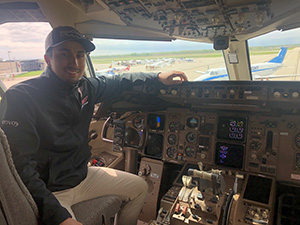 Matthew Santos – Soaring once again
I am writing to you to thank you for granting me financial support through the Saluki Cares Student Emergency Fund. I am from Chicago, and I am a first-generation college student. This is what mainly drove me to pursue an education past high school. I am a second-year undergrad student majoring in aviation flight and management. Due to the COVID-19 pandemic, I was no longer able to fly or work to continue paying for my apartment in Carbondale.
The money that was used to pay my rent really relieved a lot of stress, and it helped me to finish the semester without worrying that I would have an overdue rent bill. I would also like to mention I am a part of the Flying Salukis, SIU's national winning flight team. Unfortunately, this year's national season got canceled, but I look forward to coming back in the fall for our regional competition. Once again, I would like to thank you for helping me out in these uncertain times.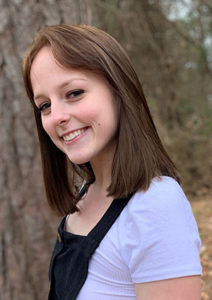 Margaret Schlotter – Providing a guiding light
I am sincerely honored to have been selected as the recipient of funding from the Saluki Cares Student Emergency Fund. Thanks to your emergency aid, I am the first in my family to pursue a university degree. Growing up in a single-parent household has not only offered financial and academic challenges, but has also made me realize the importance of a college education. My family encouraged me to attend college from a very young age, and they inspired me to pursue a degree in psychology. My father has been unable to assist with the costs of school, and my mother has been paying for the costs of housing. However, due to the pandemic she has been unemployed and unable to help with housing costs.
Thank you for your generosity, which will allow me to further my research interests in counseling psychology. As I continue my education at SIU, I am very thankful for receiving your generous gift. Because of your funding, I am able to relieve some of the unprecedented costs of housing that have arisen as the result of the global pandemic.
I developed a passion for serving underrepresented populations after getting to know my boyfriend's parents, who are both from Mexico. They showed me unconditional kindness, respect and love. I was able to gain cultural awareness by spending time with them and developed an admiration for Hispanic/Latino cultures. I was able to travel with them to Mexico and immerse myself into Mexican culture. In addition, I was fortunate to attend a study abroad trip to Costa Rica through the University Honors program. These experiences inspired me to learn Spanish as a second language and also pursue Spanish as a minor degree. I have been able to connect with organizations on campus that align with my interests. I am actively involved in the Hispanic Student Council as the vice president and the Psychology Student Association as the public service coordinator. I have also been able to pursue my interests in research through my involvement in the Southern Illinois Twins/Triplets and Siblings Study as a research assistant. I have been able to complete two independent research projects in developmental psychology. This summer, I will be participating in the McNair Program, conducting a research project on socioeconomic status and parenting on child problem behaviors. This fall, I will be working on an honors thesis focusing on minority children and social outcomes.
Upon graduation, I hope to be able to continue my education in a graduate degree program so that I can learn the training I will need to serve the community. This housing funding will allow me to focus on pursing my degree and provide stress relief in a time of uncertainty. Thank you for supporting this goal of mine.
Kristopher Taylor – Continuing the mission
First and foremost, I would like to say, from the bottom of my heart, thank you to all that donated to this cause. Your support for myself as well as many other students cannot go unrecognized. What you've done and are continuing to do is truly remarkable. I'm from Hartford, Connecticut and didn't grow up in the best neighborhood. My older sister and I were raised by our mother in a single-parent household. My sister and I are the only ones in the family to ever go to college. Once my sister went off to college it was just my mother and I, and for most of my childhood we lived off government assistance. We weren't really able to keep a consistent home, and we moved around a lot, especially throughout elementary and high school. These experiences drove me to want a better life for myself and my family.
I knew higher education would be my best opportunity at that, and Southern Illinois University gave me that opportunity. I'm currently trying to make the best that opportunity. I'm an industrial management and applied engineering major and student employee at the Recreation Center. I'm a member of the Sigma Chi Fraternity here on campus. We pride ourselves on being engaged in the community. My biggest impact in the community was coordinating a school supply giveaway from local youth. Not only that, but I gathered over $200 worth of school supplies and donated them to the Head Start program at the Carbondale location. I would spend a few afternoons over there engaging with the kids trying to be a positive male role model.
Before this support, I wasn't as focused on my education as I should have been. I was beyond stressed because I could no longer work and was in great fear I would fall behind on bills. The stress of potentially having to leave Carbondale and go home to Connecticut to find work was heavily on my mind. I knew if I went home there was a very small chance I would be able to come back for the fall semester and complete my studies. But your support relieved me of the stress, and I could focus on my studies without worrying if I would have a home here. Now that I can continue my studies, I hope to continue to make an impact in the community one way or another. I take pride in helping people when I can because I know the feeling of being hopeless and in need of help. After graduation, I hope to be a quality engineer somewhere in manufacturing. But my ultimate goal when I can afford to do it is to go to third-world countries (starting in Haiti) on a mission to provide clean water via irrigation system to those who would normally have to walk miles to get it. I feel I can achieve this goal as long as I finish my studies, which you all have made possible, and I can't thank you enough. This truly a blessing, and I'm extremely grateful for what you'll have done for me and other students as well.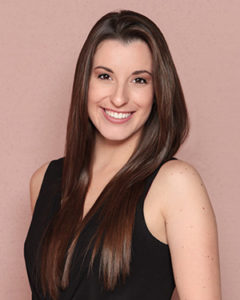 Alexis Turner – Going above and beyond
My name is Alexis Turner, and I just wanted to start by saying thank you. Thank you so much for your generous donations that have helped a student like me in need. I am beyond grateful during these difficult times to be able to feel financially supported by alumni who genuinely care.
I grew up in Goshen, Indiana, and did my undergrad at Taylor University. My parents only ever obtained their high school diplomas, but I knew that I wanted to grow beyond that. My undergraduate BFA degree is in musical theater. I knew that I wanted to pursue higher education beyond this and wanted to work on being versatile in my field, so I pursued an MM in vocal performance at SIU. I graduated this spring and am so thankful for my time here, both in the professional industry and out. I've made many connections that I know I will take with me as I go out into my field from here. I'm currently waiting to hear back from Disney, as that is my first performing arts job that I want to check off of my "to-do" list! After some years dancing, singing and acting for Disney, I'd like to take on the adventure of performing opera. It takes longer for my classical voice to mature, so I think this is a healthy approach to my performing career as a whole.
These hopes and dreams are currently on hold due to our present circumstances, but my desire is that we will come out of this stronger than ever, ready to take on the world. People look to the arts as comfort in hard times, so I pray that we continue to see its importance after the pandemic ends. With an uncertain future, I am certainly glad for financial support to pay one month's rent as I try to navigate my next steps.
Again, thank you so much for your financial help during these times. I am truly grateful for every penny!
Derrick Wash – Reaching new heights
I would like to tell you about me and how your fund will help my situation. I am from Westville, Illinois. My family and I grew up poor, government aid programs and assistance have been around my whole life. However, I had a great childhood despite the poverty. My parents are both GED graduates, and they both do their best every day to support their family, and we got by. I decided early on that I would want to make sure that my future children would live better than I did and help my parents out along the way. Thankfully, government aid and loans have let me pursue a college education. I have been studying computers for the past 10 years of my life now, and I came to SIU to get a degree in information technology.
Coming here at first was tough socially and mentally, but thanks to my fraternity, Alpha Sigma Phi, I was able to grow and learn to better as a person. This support will help me get over the last hump in my education and allow me to graduate and transition into the real world without burden. After this transition, I plan on going directly into the workforce and perhaps later gain a master's degree in IT. I appreciate all the school has done for me, and I can't wait to show my appreciation in the future. Thank you!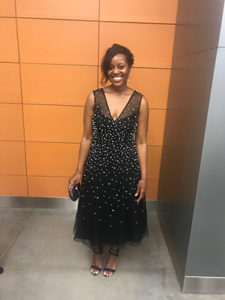 Deidre Powell – A passion for law
Currently, I am a second-year law student at SIU. I am originally from East St. Louis, IL. I am a product of a single-parent home. Growing up in the inner city I had the unfortunate opportunity to first-hand witness many injustices. Exposure to these injustices led me to be passionate about the law and pursue a law degree. While attending law school I have been very successful; my class rank is number 14 and I have an overall GPA of 3.44. I am actively involved in the Black Law Student Association, Jackson County Bar Association, and Illinois State Bar Association. After law school, I plan to work at a law firm for 2-5 years then open my own practice. However, my overall goal is to become a federal judge. The support you have given me to cover some of my unforeseen expenses in light of the pandemic has lessened my financial burden during these unprecedented times. I look forward to the day when I can give back to a future Saluki. Again, thanks for your generosity as it is greatly appreciated.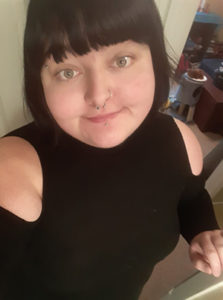 Jazmin Katz – Her dreams become possible
Thank you for the donation you provided me with. I was raised in central Illinois after my family finally settled down there in 2000. There, I completed my primary education before deciding on pursuing a Bachelor's Degree in Psychology at SIUC. I knew since my junior year of high school that I wanted to work in a profession that helped others, which is what led me to getting my BA in Psychology. I decided I wanted to pursue further education, so I applied for the Masters program in the Clinical Mental Health Counseling here at SIUC. I was accepted in fall 2017 and have been working on my career goal steadily, despite bumps in the road.
When I am not working, I am enjoying my hobbies, such as reading, writing, drawing, and singing. I have a small sticker and print shop that I am hoping to expand one day, but it is most definitely an "as-it-comes" endeavor at the moment, since schooling is my number one priority. The true goal is to one day be able to tie art and or music therapy into my counseling.
The support you have given me will help me meet my educational goals by allowing me to focus on my studies, especially during finals week, which is already a tough time on me due to family reasons, instead of having to worry about my expenses for the month. I had been worried about rent prior to this, since I had to go into quarantine toward the tail end of March and beginning of April. Being able to afford a living during that time was tough, and my attention span toward my academics had suffered, so I am forever grateful that you were kind enough to accept my application for help.
I am hoping that as I go forward, I will be able to continue to hone in my skills as a counselor and be able to provide others with the help and care they need, especially in trying times such as these. The goal is to try and get my academics completed here in the near future, so I can focus on internship hours and the licensing exam. None of this would be possible without the help that you have provided.
Thank you, once again, from the bottom of my heart.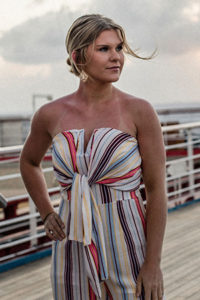 Regan Kinser – Opportunity through connection
My name is Regan Kinser, I am from Joliet, Illinois. I graduated Saturday May, 9th with a degree in Animal Science from the College of Agriculture. I am currently a feed sales intern with the Posey County Co-op in Mount Vernon, Indiana. I have been blessed with this opportunity through the connections I made at Southern Illinois University.  Tomorrow I will assist Purina representative David Williams in giving a virtual Flock Talk and I am eager to share my knowledge and passion with the registered attendees. Thank you for your donation, because without it I would not have been able to accept this position to pursue my career.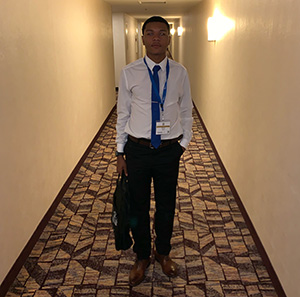 Bonito Marks – Investing in his future
My name is Bonito Marks. I am an aviation flight and management major at SIUC. I am involved in the Organization of Black Aerospace Professionals, Project Love and the honor society. I am from Chicago and I understand the importance of giving back. I plan to start a not-for-profit organization for aviation students after I become an airline pilot in the industry. I appreciate you taking your time and money and investing it into my future. It will be used to help me with my living conditions such as school, groceries, books and more during these hard times.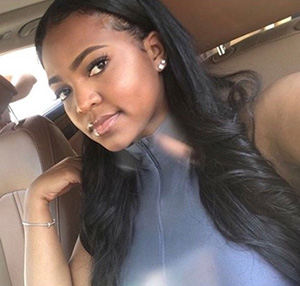 Nyja Jackson – On the right track
I am beyond thankful for you contribution. My name is Nyja Jackson. I am a Public Relations Major at SIUC. I am from Chicago, IL. Both of my parents deal with the public, so interacting with people comes natural to me. I plan to help the public in some positive way. I am a social media coordinator for a philanthropy-driven student organization called Black Women's Task Force and I am a member of the Public Relation Student Society of America. I want to continue my education and with your help, I am on the right track financially to do so. I thank you all very much and I hope you all stay safe!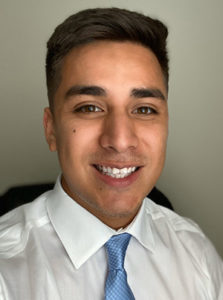 Herman Arce – Clear future
I am a full-time Junior in the College of Engineering at Southern Illinois University. I am pursuing a Bachelor of Science in Industrial Engineering after which, a Master of Science in Quality Engineering Management. I began my journey at Elgin Community College (ECC) where I received an Associates in Science in May of 2019. I came to SIU right after and began in the fall of 2019. In that fall semester I gained so much knowledge from my courses and overall about the program. The Industrial Engineering program offered at SIU specializes in Quality management and this was essential to me because that is the field I plan to enter. In my first semester here I joined a Registered Student Organization (RSO) called American Society for Quality (ASQ) which is all about quality in various industries but more specifically in manufacturing. Joining this RSO was perhaps the best decision I made because it introduced me to people, I now call friends who also share the same educational and professional aspirations as I do. Through this membership with ASQ I will attain my Six Sigma Green Belt certification which will open up many opportunities for me upon graduation. My future has now become very clear to me as to what I want to become and how I will get there. This clarity I have reached includes another passion I have which is for physics. Once I graduate, I will do all in my power to acquire a position as a Quality Assurance Engineer at Fermilab located in Batavia, Illinois. Fermilab is America's premier laboratory for particle physics and accelerator research, funded by the U.S. Department of Energy. Ever since my physics professor back at ECC who is a former Nuclear Physicist of Fermilab introduced me to the concepts used for experiments and work that is done there, I have wanted to work there. Additionally, this spring semester I have joined another RSO called Society for Hispanic Professional Engineers (SHPE). SHPE holds a conference every year where they offer a unique opportunity to engage, support, educate and advance the careers of Hispanic students and professionals. This year it was going to be hosted by none other than Fermilab and I was looking forward to touring their campus. Unfortunately, it along as everything else has been cancelled, due to this awful virus. Being where I am today makes me think back of a time when I was unsure of my future and whether I wanted to attend University or settle for any decent paying job. I am glad I took a chance on SIU because it has quite literally brought me closer to a career for which I am passionate. I say chance because I knew upon arriving to SIU that my funds would be insufficient each semester, without any additional financial assistance. I am beyond grateful for your generosity, as I know it will help get me closer to my life goals. As unfortunate as it may be, I am in a time in my life where any financial help does make a huge impact, especially coming from a semester where I was incredibly financially stressed on top of all my schoolwork. This money that was awarded to me and sent for past due rent is a huge relief on myself. My intent with this letter is for it be representative of the life that is being created with the help from Saluki Cares Emergency Fund. Thank you!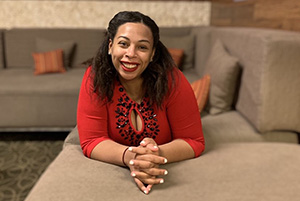 Madeline De La Cruz – Grateful for support
My name is Madeline De La Cruz and I am a graduate student in the Masters Public Administration program.  I would like to thank the donors for the funding that was provided to help cover my internet bill. I was laid off from work due to COVID-19 and am grateful for the money provided.
Once again, thank you very much for your financial support.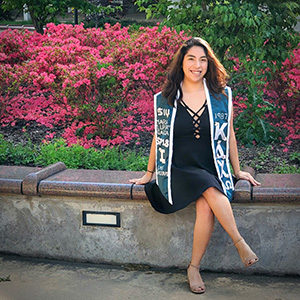 Maria Garcia – Financial relief
First, I would like to start by saying Thank You for the Saluki Cares Emergency Fund! My name is Maria Garcia and I am a first-generation Hispanic college student from Des Plaines, IL. I have two younger brothers. One goes to SIU with me and the youngest is in 6th grade. My father works in roofing/construction and my mother is a stay-at-home mom and both are illegal immigrants that have done so much to provide for my brothers and me.
Both my parents came here with nothing and have worked hard to get where we are now. I was excited to walk across the stage in May for my graduation and for my family to see and feel the same pride I was feeling. That dream was quickly taken away because of COVID-19, but quickly forgotten when I told my parents that I was accepted to SIU for my Masters in Architecture!
I used to travel often to Mexico and stay at my parent's home village, but it would break my heart seeing the kind of living environment people in poverty were living in. Some of the homes in those villages were on the verge of collapse. I thought that maybe I could help out the people in the village by offering a helping hand and a better living environment. This has lead me to pursue the architecture field. My dream is to help those in need with a sustainable and affordable living environment. I hope to one day go back and design homes for people living in poverty for little to no economic constraint.
I was also influenced by my parents and seeing how they help out family and friends in need in Mexico even if it is by a little bit. They have taught me to help those in need and the value of family. In June, I will be starting my first semester of grad school. I plan to focus on sustainable design throughout grad school.
Throughout my undergraduate, I was part of the Marching Salukis for three years, which I enjoyed a lot. I was also a New Member Educator and Vice President of my sorority, Kappa Delta Chi Sorority, inc for two semesters. I studied abroad at TEC Monterrey, Mexico, and focused on construction management classes. I plan to be involved in my sorority as much as I can when the campus re-opens.
The Saluki Cares Emergency Fund has helped relieve a lot of the stress I was feeling throughout this pandemic. I lost my job, so I lost my only source of income. I wasn't expecting for something like that to happen and it changed my plans for the semester and graduate school. Before the pandemic, I was making enough money to pay for my bills and groceries and I didn't have to count on my parents financially anymore which made me feel proud.
Since I wasn't working anymore I decided to fully focus on my academics, but little did I know that my senior project would cause me a lot of problems. Towards the end of April I started to notice the lack of income was affecting because I was running low on grocery money since I still had to pay for my housing bills. I had to start choosing between having enough money to pay for my bills or buying groceries. I couldn't count on my family because my father was also unemployed and he was the only income of our household. I didn't want to worry about my family with more problems, so I never told them anything.
The financial instability and stressful situation with my academics and online classes were taking a large toll on my mental health. That was when I had decided to place an application to Saluki Cares. When I received the call from Saluki Cares, a large sense of relief came over me! I was extremely happy about the financial relief that I was finally able to fully focus on my senior project non-stop. I passed my semester with A's and B's too!
During this summer I plan to start an internship and continue working on the internship as a grad student. I have been actively placing applications to architecture firms in Chicago, St. Louis, and all over Illinois and Missouri. I hope to get an internship in St. Louis because I want to live in the city and I feel that St. Louis is a great place to start. After graduating from my masters I hope to stay wherever my internship is since I do have to get work experience for at least two or three years and my master's program is only two years long. While doing that I plan to make large payments to some of the loans I took out as an undergrad and grad school.
Once I finish with my internship and work as an architect I plan to start saving some funds to go to Mexico and start my goal of building affordable and sustainable housing slowly. I plan to also start saving some money with my brother, who is studying to be a mechanical engineer, to put our youngest brother through college.
My brother and I, both hope to help my parents the same way they have helped us. We hope to give them a better life and hopefully one day they will also be able to go back home and relax with their family in Mexico.
Once again, thank you so much!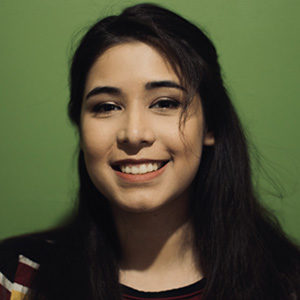 Katya Saldana – Financial Distress Lifted
I would like to take this opportunity to kindly thank you for your generous donation to help me cover the outstanding housing cost for the Spring 2020 semester. I am honored to receive it!
I am a senior majoring in cinema. My areas of interest include cinematography, editing, art direction, screenwriting and directing. My goal is to pursue a career in those fields and produce independent films and television programs.
I have learned so much and have had great experiences at SIU's Cinema and Photography program, and I'm excited to learn more during my senior year. I have been involved in a few creative registered student organizations during my time at SIUC. I have worked on a couple of films for Movie Camera Movement, a Hollywood-style short film production organization, as a storyboard artist, co-editor and boom operator. I have been involved in the Big Muddy Film Festival throughout the semester for our premiere that took place in February. Additionally, I have also worked as a transition producer for alt.news 26:46, which is a television program that airs on WSIU. With all these organizations, I have learned a great amount of hands-on experience which I have applied to my work in the classroom, all the RSO productions and my own personal projects.
With this donation from Saluki Cares, I am able to continue my education with the weight of financial distress lifted off my shoulders for this upcoming semester. Thank you very much, once again, for this kind donation and helping me return to SIU in the fall.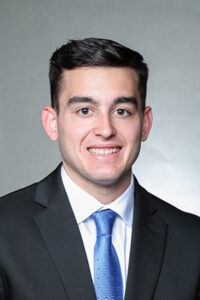 Brandon Lynn – Forever Grateful
My name is Brandon Lynn, and I was born and raised in Marion, Illinois.  My father was a state police officer for 25 years and my mother works for the Unit #2 school board.  I have one sister who works in marketing in St. Louis.  I decided to pursue a degree in the field of accounting, because having a bachelor's degree in that field opens countless doors.
I am a member of Beta Alpha Psi Accounting Society, and am a College of Business Student Ambassador.  In addition, I work on campus in the College of Business advisement, as a security guard at The HUB in Marion, and I hold a 4.0 GPA.  Receiving this emergency fund allowed me to pay the early termination fee on my lease, as I lost most of my income due to this pandemic.
Currently, I have job offers from Mueller Prost and Deloitte, both of which are accounting firms in St. Louis.  I am entering my senior year at SIU, and am undecided as to whether or not I will pursue my Masters in Accounting.  This emergency fund was very helpful especially because I did not receive a stimulus check.
I am forever grateful.
Donations for the Saluki Cares Student Emergency Fund can be made at salukifunder.siu.edu.
Engage with us on LinkedIn, Facebook, Twitter and Instagram.