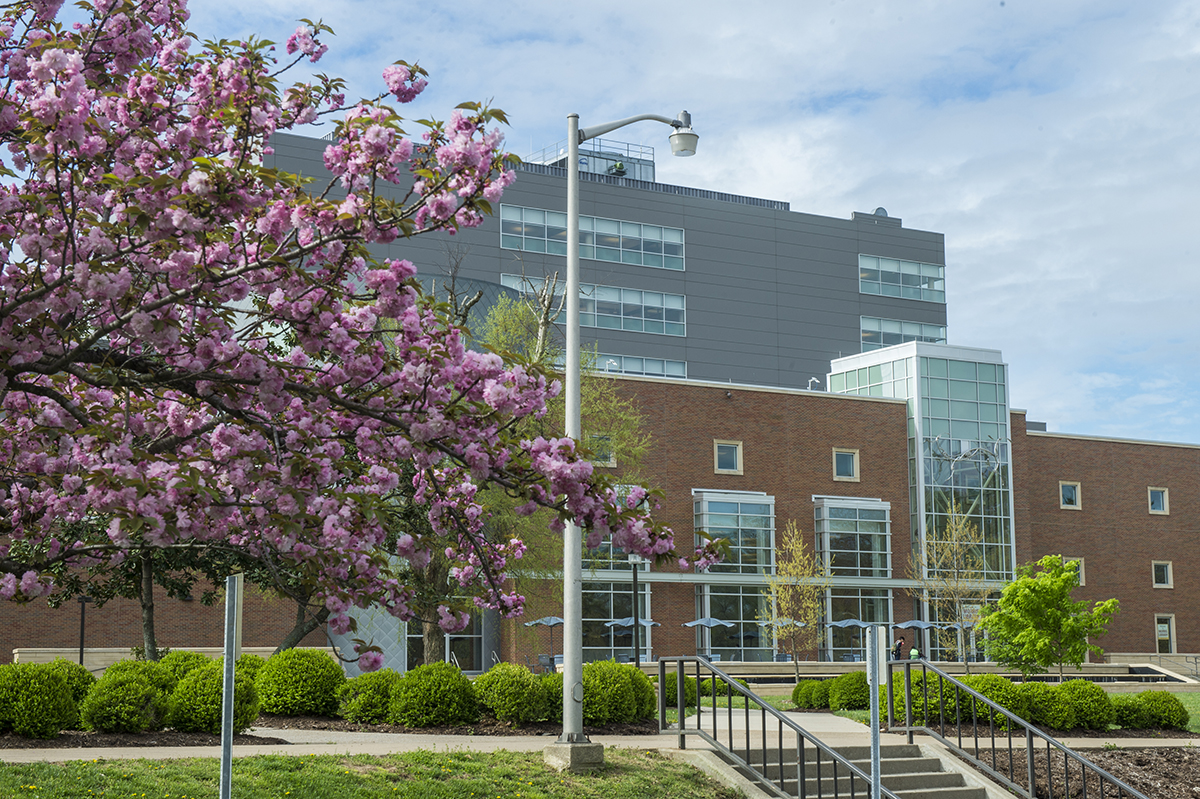 The Friends of Morris Library have a proud tradition of providing students, faculty and staff with essential extras.
Thanks to the generosity of its donors, the group has been able to support the library's educational and scholarly mission. This year, like so many others, the Friends have been unable to go about business as usual.
"The Friends of Morris Library are essential to advancing the mission of the library," said John Pollitz, dean of library affairs. "The innovations and services they have supported over the years have allowed us to do more for SIU students and faculty that we would be able to on our own. Your contribution allows us to continue looking to the skies and not the rocky ground."
Because of the ongoing COVID-19 pandemic and the restrictions on in-person events, the Friends of Morris Library were unable to host its annual fall fundraiser. Normally, the event includes live music, a silent auction and delicious food.
With money raised through this and other events last year, the group provided the library with the following:
A podcast studio and equipment in which students and alumni have utilized. The University Press recently used this space to produce an audio book.
A Glowforge Laser Printer/Cutter which uses a beam of light the width of a human hair to cut, engrave, and shape designs from a variety of materials.
Financial support for Library Facilities/Technology needs.
Financial support for "Constitution Day" held annually at Morris Library.
Major funding for the 2020 Day of Giving.
In past years, funds raised by the group have provided Apple laptops, a state-of-the-art scanner for a 3D printer, additions to the library collection and much more.
Future contributions are planned to support a three-year faculty initiative designed to create free textbooks for students. To do so, though, the Friends of Morris Library need the help of its donors.
Whether a first-time donor or a regular Friends of Morris Library benefactor, every dollar makes a difference. Morris Library is the largest research library in the region and serves students, faculty and scholars, both on campus and around the globe.
"I have worked under every library dean from 1988 until my retirement in 2018. It makes my heart glad to know that I am part of a mission that continues to advance its commitment to students and faculty, especially as we adapt to new ways," said Toni Vagner, president of the Friends of Morris Library. "I also know that it is difficult to do great things without the generous support from community and alumni. Personally, and on behalf of the Friends board members, I appeal to your generosity so that we may continue to provide great support to Morris Library."
To make a gift, visit https://salukifunder.siu.edu/project/22043. A contribution by check is payable to Friends of Morris Library and should be mailed to: SIU Foundation, Colyer Hall, Mail Code 6805, Carbondale, IL 62901.
Questions may be directed to the Morris Library Administrative Office at 618-453-2522.