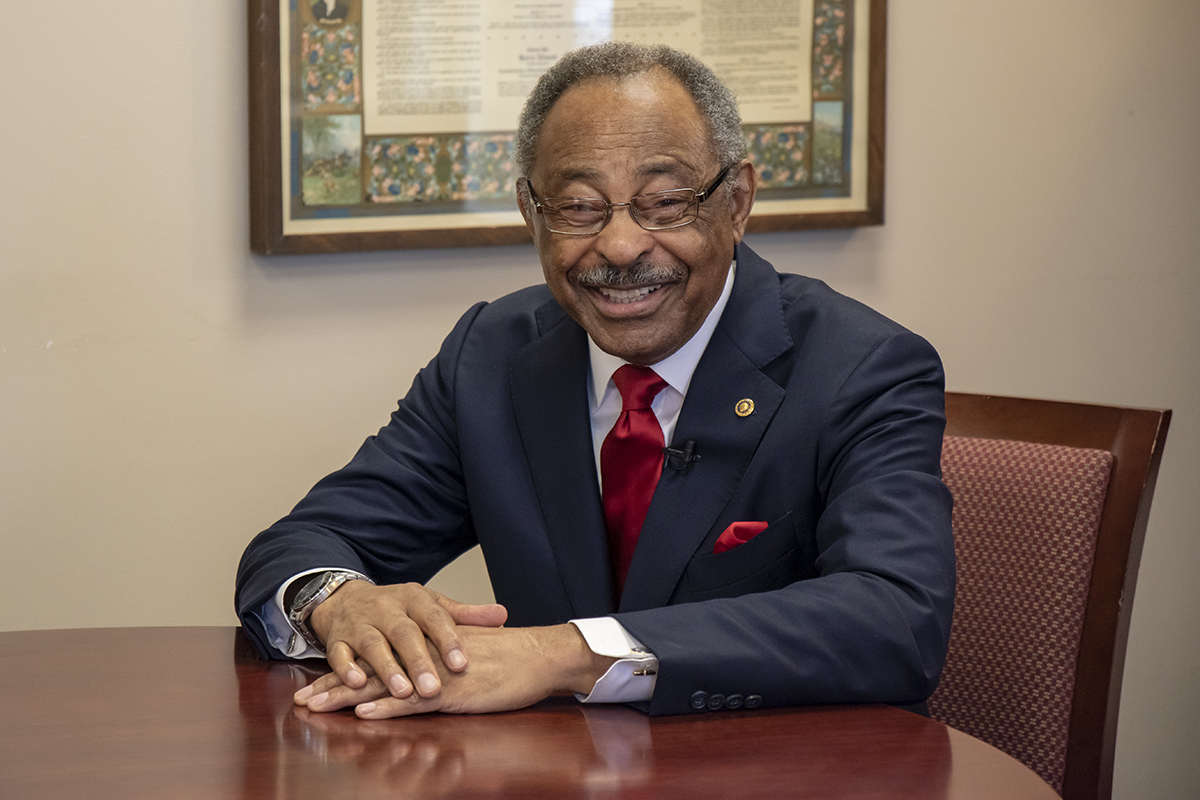 Roland Burris is a man of action and passion.
The SIU Carbondale alumnus speaks about being a Saluki with the same amount of pride one would expect him to speak about his many accomplishments.
"When you graduate from SIU, you are a graduate of one of the greatest universities in this country," Burris said. "You are a Saluki!"
Showing his support for the students at his alma mater, Burris established an endowed emergency fund for students in need. Started in 2008, it benefits full-time SIU students from the Chicagoland area or Southern Illinois (south of I-70) with preferences given to African American students. He returned to campus in April 2019 to meet the most recent recipients of grants made through his gift.
During his time as an SIU student, one of Burris' housemates was forced to drop out and leave the college because of financial woes. "I never forgot that," he said. "I said if I ever got in a position to help a student, I would lend a helping hand."
Burris received a $35-per-quarter tuition scholarship in 1955 that allowed him to enroll at SIU. In 1959, he earned a scholarship to study as an exchange student at the University of Hamburg in Germany. He went on to law school at Howard University. At Howard, Burris received a scholarship as a graduate assistant.
"I got my foundation at SIU in political science that allowed me to do very well," he said. "If it hadn't been for scholarships, I wouldn't have been able to make it."
Even the shortest version of his résumé speaks for itself. Burris was the first black national bank examiner for the Office of the Comptroller of the Currency for the U.S. and the first black man elected to statewide office in Illinois, replacing President Barack Obama in the U.S. Senate.
He has served as an adjunct professor for SIU's master of public administration program. In 1997, he was added to the University's Wall of Fame as one of its 10 Most Distinguished Alumni.
Burris offered sage words of advice to anyone in a position to make a difference in the life of an SIU student.
"Make room for visions of other people and help if you're able to," he said. "We have to look out for those who are less fortunate. You cannot believe what a good feeling you get inside to know that you have helped somebody along the way."
Engage with us on LinkedIn, Facebook, Twitter and Instagram.