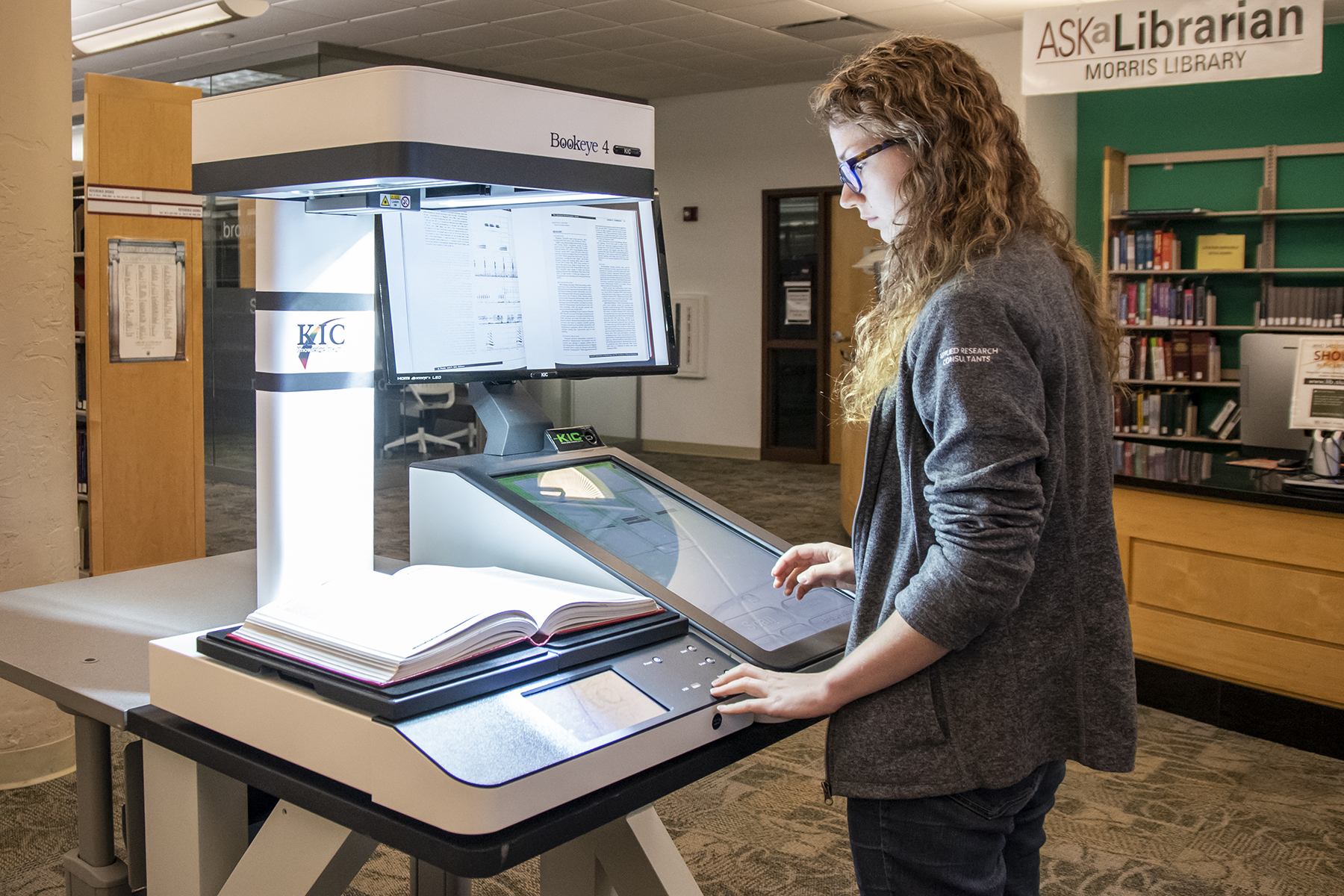 "No act of kindness, no matter how small, is ever wasted." — Aesop
Morris Library received 53 acts of kindness last March during SIU's 3rd annual Day of Giving.
"We had gifts of all sizes, and we appreciated each and every one of them," said Dean John Pollitz.
The total of those gifts amounted to $17,865, a steady increase in giving to the library since the university started the 24-hour online campaign in 2017. During that first year, the library received $4,000. Pollitz hopes the donations continue to rise as the event progresses.
"The SIU Day of Giving is an extraordinary event as it draws alumni, staff and students together for a unifying cause," he said. "I'm not sure how we are going to top last year, but I'm sure hoping we can do it again this coming March."
The increase in donations allowed for the purchase of a scanning machine that is drastically changing the way students and professors approach their research – free of charge.
With the Day of Giving funds, Morris Library purchased the Knowledge Imaging Center Bookeye 4 system. Associate Professor of Reference and Instruction Josh Vossler said the versatile system makes digital scanning and organizing research very simple, while also being easy on original materials. Documents and books are placed face-up, and an overhead digital scanner takes a picture. It adjusts automatically for the natural curve of bound books so users won't have to crush the spine of a book to get the full image.
"A typical scanner takes 40 seconds to scan one page. This machine can scan in 3.5 seconds per page," Vossler said. "It's a game changer as far as time goes. This will save students and community members thousands of hours each year."
Using the touch screen, users can edit and convert the image into a variety of formats. More importantly, the system identifies all of the scanned characters and allows the image to become searchable.
"Another benefit is that it is compatible with accessibility software features," said Vossler. "There are so many positives that this machine brings. We are beyond grateful to the donors who helped us purchase this station."
Pollitz thanks all of the donors who made this acquisition a reality.
"This is what can be accomplished through collaboration and a giving heart. I believe this new system will help our students and faculty become more productive than ever before possible," he said.
How to Give to Morris Library
If you would like to help maintain Morris Library as one of the top 100 research libraries in the nation, please visit siuf.org and make a gift today.