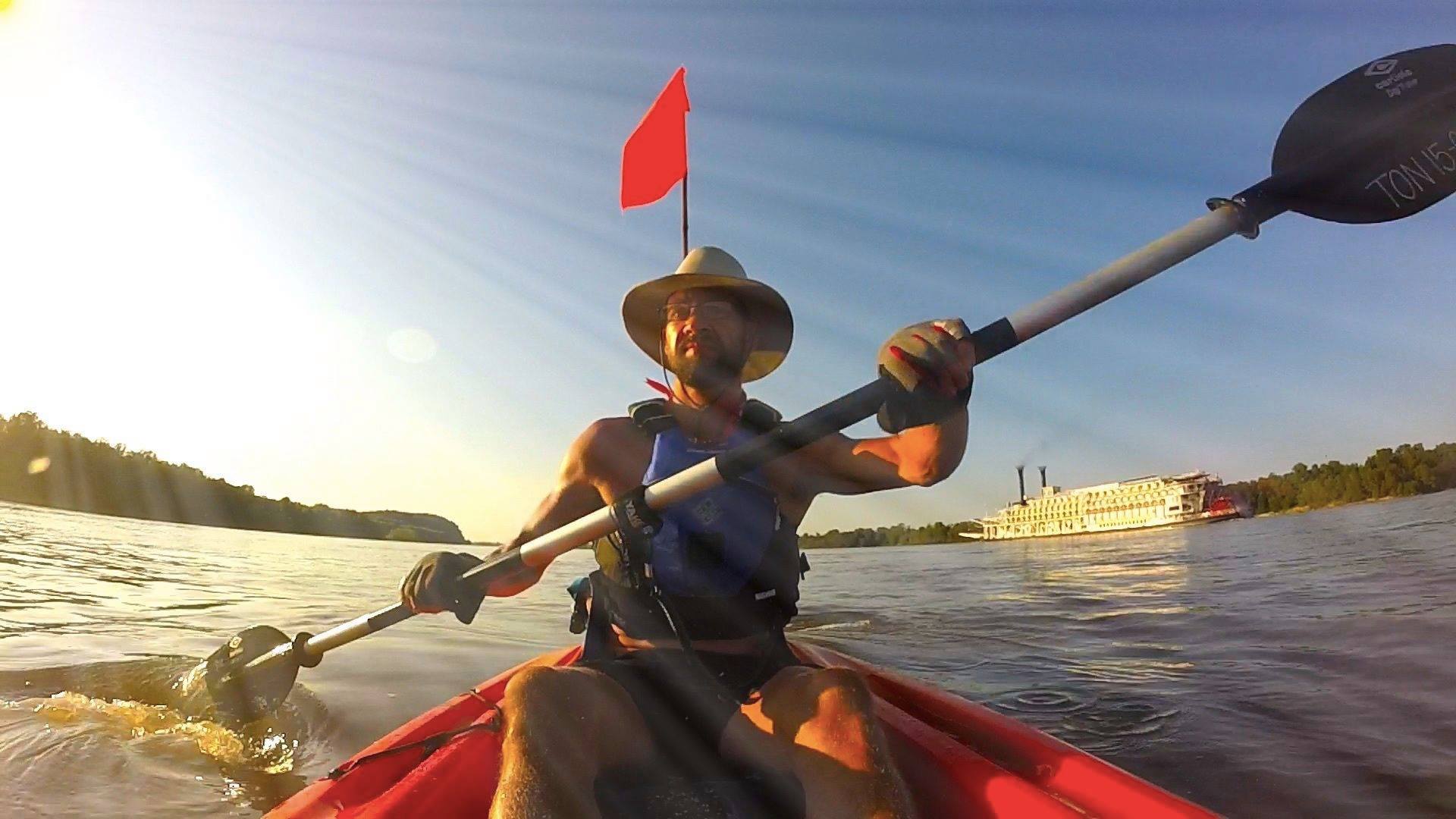 By Jeff Wilson
Greg Nejmanowski's expedition down the Mississippi River is about to begin. Weather-permitting, he'll drop his canoe into the Minnesota headwaters of the world's third-largest river on May 24.
This Paddle for Patriots trip will act as a fundraiser and awareness campaign for Touch of Nature's Veteran Adventures program. Donations can be made by visiting the Paddle for Patriots SalukiFunder page at https://salukifunder.siu.edu/project/15565.
"This project has been my baby," said Nejmanowski, an SIU alumnus, Touch of Nature graduate assistant and Veteran Adventures coordinator. "It's definitely been a lot of work, but I think it'll be worth it and then some."
Veteran Adventures offers outdoor activities to post-9/11 veterans, including hunting, hiking, backpacking trips, whitewater rafting and more. The program is funded through grants and private donations, and it just recently lost a large state grant.
The 2,300-mile trip down the mighty Mississippi will begin in Itasca State Park in Minnesota and end in the Gulf of Mexico. Nejmanowski expects it to take between two and three months to complete.
There are two planned events happening along the way.
The first will be from 11 a.m. to 3 p.m. June 6 at The Loading Dock in Grafton, just north of St. Louis. There will be food and drink for sale and raffles, including a free chance at a Discovery Flight, which allows participants to briefly take the controls of an in-flight airplane.
The second will be from noon to 3 p.m. June 13 at Devil's Backbone Park. Nejmanowski said he's still working on having food provided, but the same raffle opportunities will be available.
Between these planned events and less formal stops along the way, Nejmanowski hopes he can raise awareness not only of Veteran Adventures, but of the needs to veterans everywhere, including the scourge of veteran suicides.
According to a 2016 report by the U.S. Department of Veterans Affairs, an average of 20 veterans die each day from suicide. That's approximately double the suicide rate of non-veterans.
"We all know from anecdotal evidence how going outside can help you," Nejmanowski said. "I feel like sometimes medicine has advanced and progressed so far that we have left nature — some of the best medicine in the world — behind."
To get involved or support the trip directly, send an email to paddle4patriots@gmail.com. To learn more about Veteran Adventures visit, ton.siu.edu/program-areas/veteran-adventures.