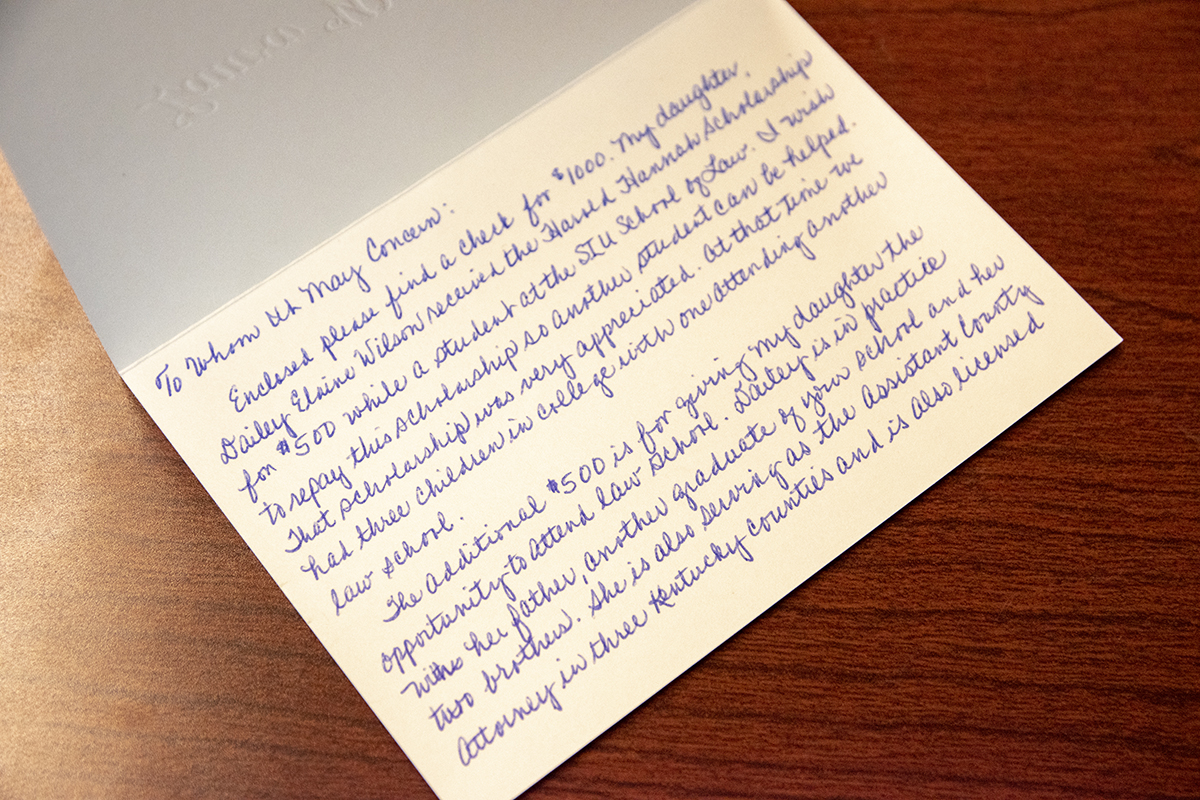 Welcome to a series of stories celebrating SIU's 150th anniversary.
By Jeff Wilson
Dailey Wilson, J.D. '05, received the $500 Harold Hannah Scholarship during her time as a student. She has gone on to a successful career in law, working with her father and two brothers at Wilson Law Firm, PLLC, and as the assistant county attorney in three Kentucky counties.
"That scholarship was very appreciated," said her mother, Laura, in a letter recently sent to SIU School of Law. "At that time, we had three children in college with one attending another law school."
With that letter, Laura sent the SIU School of Law a check for $1,000. The first $500 was earmarked to repay the scholarship, and the other $500 was meant as a thank-you for giving Dailey the opportunity to pursue her ambition.
"I think SIU's determination that Dailey would be able to succeed in the practice of law has come to fruition," Laura Wilson said. "I know (the school) will put the donation to good use to help someone else achieve their dream."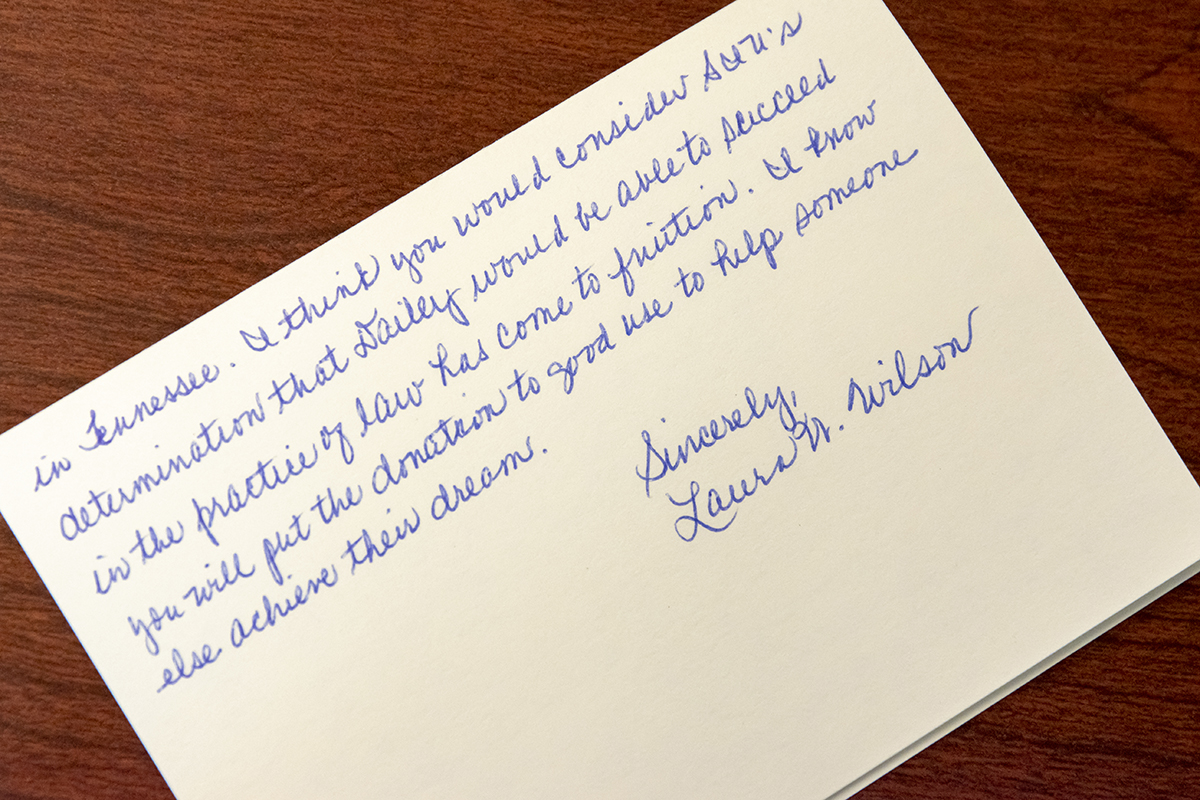 Engage with us on LinkedIn, Facebook, Twitter and Instagram.