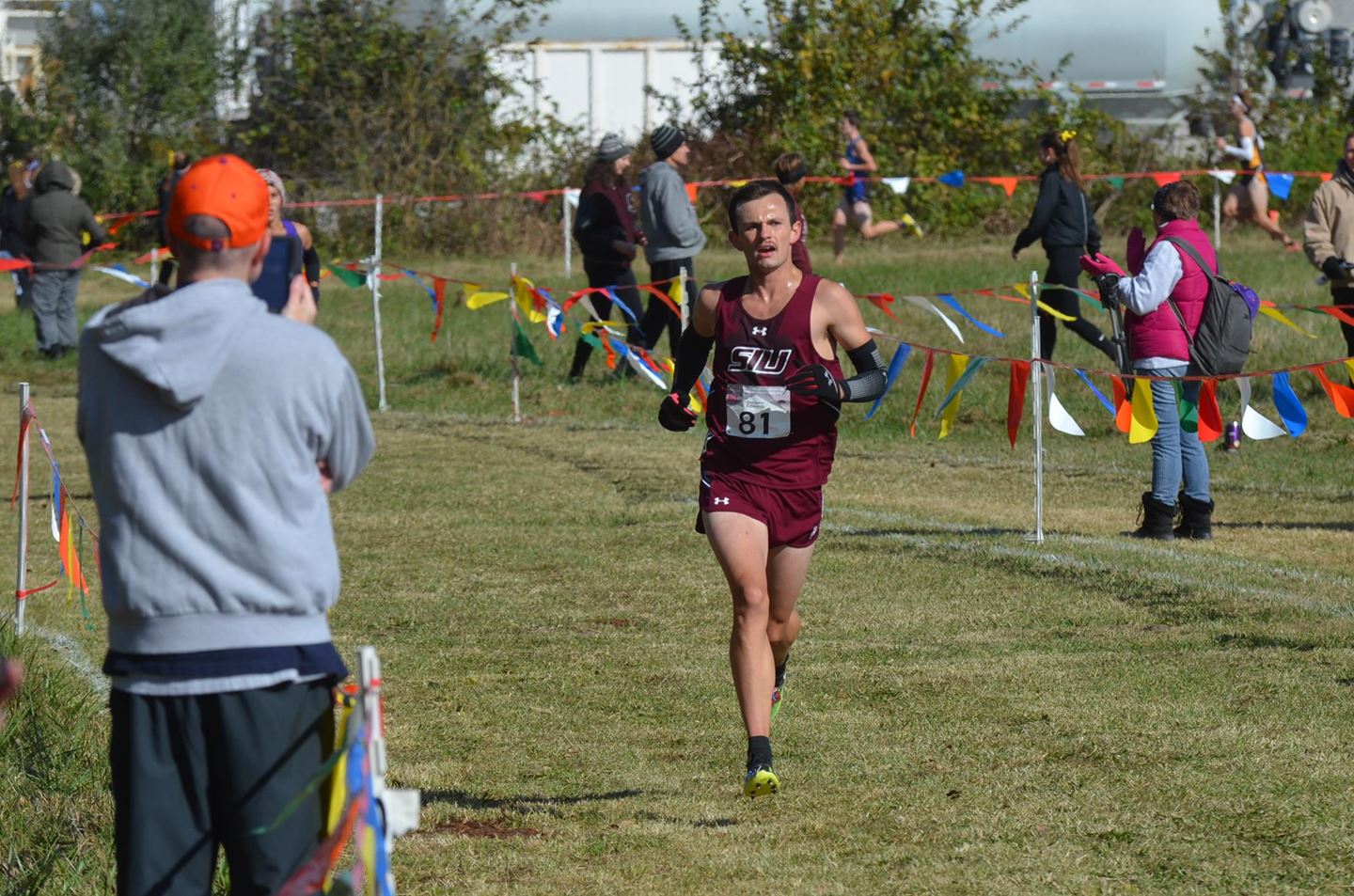 Welcome to a series of stories celebrating SIU's 150th anniversary.
By Ron Reeves
Chris Edwards, a junior on the men's cross country and track & field team from Columbia, Missouri, received the Saluki Booster Club Athletic Scholarship for the 2018-19 academic school year. Edwards is one of the leaders of the SIU track program and a philanthropist in the community.
Chris has worked very hard for his opportunities, and he started out as an underdog.
"I was not heavily recruited out of high school," said Edwards. "In fact, I did all of my own recruiting – most schools were not interested in a guy who had only run a 4:50 1600m going into his senior year."
Edwards is the definition of determination and being a team player. By the end of his senior year of high school, he would go on to push nearly 29 seconds off his 1600 time and earn himself a scholarship to SIU.
"Running for a Division I school has always been a dream of mine," said Edwards. "I will work harder than anyone; I would do anything for the team."
Just like during his high school career, he promises to work his hardest and to bring excellence to everything that he does. Chris is also the top male volunteer in the athletic department during the NCAA Service Challenge and is on the Executive Board for SAAC (Student-Athlete Advisory Committee).
"I am very impressed with his commitment and how willing he is to help out in the community," said Raluca Mita, academic coordinator who oversees the SAAC and the NCAA Service Challenge. "Chris has done a great job in SAAC by bringing in new ideas to every meeting and being available when help is needed at events."
On the track, Edwards has contributed to the success of the Salukis. During the 2018 season, he helped the team by scoring in both the Missouri Valley Conference Indoor and Outdoor Championships. Edwards was part of the indoor 7th place distance medley relay, and in outdoor finished 6th (9:16:40) in the 3000 steeplechase.
"Chris is one of the best teammates that you could ask for as he puts the team first in each of his decisions," said Kevin Cataldo, head cross country/assistant track & field coach. "This has helped him develop as a runner and leader on the team because he is willing to put in the extra work to become a better athlete while pushing his teammates to do the same."
Edwards will continue to help his team in the classroom, in the community and on the track. He is proud to be a Saluki and proud to have received the Saluki Booster Club Athletic Scholarship.
"My work is not finished though. While here at SIU the goal is to win a conference championship as a team," said Edwards. "One day it will pay off."
To see a full list of athletic endowments, click HERE.