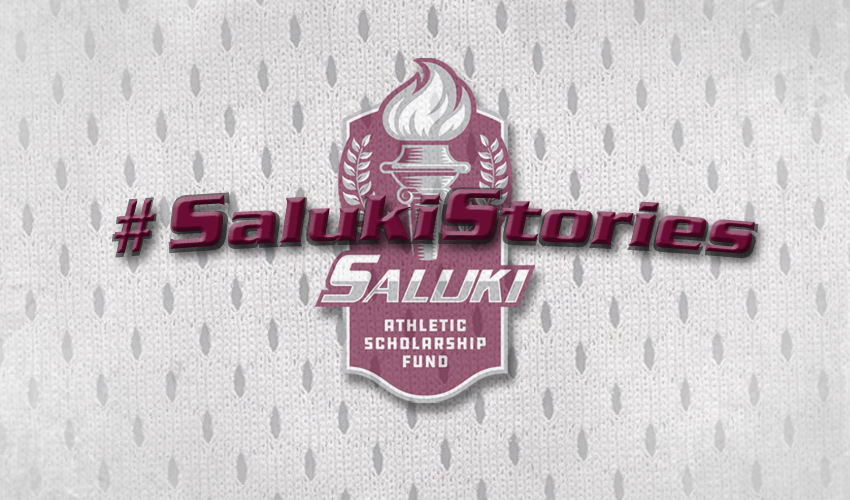 By Ron Reeves
CARBONDALE, Ill. — The Saluki Athletic Scholarship Fund announced on Wednesday that James (Jim) Rosser, a three-degree alumnus of SIU (B.A. 1962, M.A. 1963, Ph.D. 1969) and the SIU Athletics Campaign Chair for the Forever SIU campaign, has established the Dr. James H. Rosser Men's Basketball endowed scholarship. Rosser was a member of the Saluki Men's Basketball team from 1960-62.
"We are so appreciative of what Dr. Rosser has done for our program," said Director of Athletics Jerry Kill.  "He has not only endowed a scholarship, but as athletics chair of the Forever SIU campaign, he has challenged others to do the same. "
During his distinguished career in higher education, Rosser served as president of California State University, Los Angeles, from 1979 to 2013, and was named president emeritus in 2013. Prior to becoming president at Cal State Los Angeles, he was the vice chancellor of the Department of Education of the State of New Jersey. Earlier he served on the faculty at Southern Illinois University and founded the SIU Black American Studies program in 1968. Rosser was a recipient of the Alumni Achievement Award in 1982, the Distinguished Alumni Award in 1999, and an Honorary Doctor of Humane Letters degree in 2003.
In addition to the men's basketball endowed scholarship, Rosser previously endowed the James H. Rosser Scholar-Athlete Scholarship at SIU.
"I was extremely grateful for the scholarship from Dr. Rosser," said SIU football player Malik Haynes, the 2016-17 recipient of the James H. Rosser Scholar-Athlete Scholarship. "As a freshman, the scholarship helped support me through my first year in college."
Rosser knows the importance of athletics and the development of student-athletes on and off the field. For those reasons, he continues to the importance of the Forever SIU campaign.
"My best memories center on diverse friends, teammates, faculty, administrators and staff," said Dr. Rosser. "SIU athletics played a major role in my development and subsequent success as a professional. SIU has been and must continue to be a major contributor for educational attainment, economic development, social mobility and social justice."
Rosser's leadership and endowed scholarship will continue to support the Saluki Athletics Scholarship Fund (SASF), which helps cover scholarship costs for 350 student-athletes in 17 intercollegiate sports.
"What he has done for our university and our athletics department – he's someone who has a true love for SIU," Kill said.
Engage with us on LinkedIn, Facebook, Twitter and Instagram.