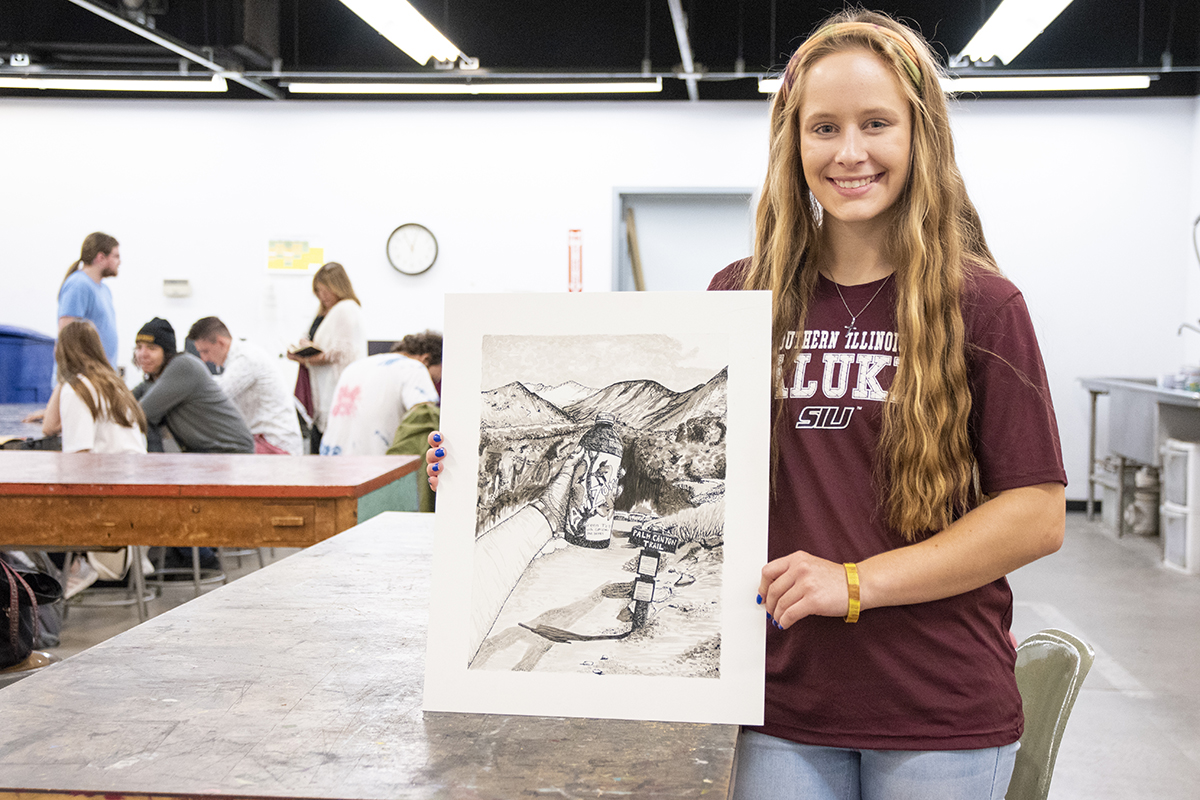 Leah Sutton, a freshman in Art History is a third-generation Saluki from Highland, Illinois. Sutton received the SIUC Talent Scholarship, which is awarded to an incoming student, on a basis of portfolio review.
Sutton shared her excitement when she received the award letter this summer while home with her family. "I saw the letter, ripped it open, and then started yelling to my parents, 'Guess what I just got in the mail!?"
Sutton says the scholarship really helped with the art supplies she needs for her major. "There are lots of expenses like pens, calligraphy tools, canvases, and paint. There are so many extra materials that are needed to pursue an art degree," she said. Sutton has set her sights on a degree in Art and Photography. "My dream job would be to become a photojournalist for National Geographic," she said
Sutton is thankful for the scholarship as it will provide more money for her family to save up for her younger brother to also enroll at SIU. "My little brother is a freshman in high school and he is an avid fisherman. He already knows what he wants to be, which is to get an engineering degree so he can design fishing equipment," she said.
Sutton is thankful for the scholarship and hopes more donors will give so that students like her can get a quality education.
Engage with us on LinkedIn, Facebook, Twitter and Instagram.