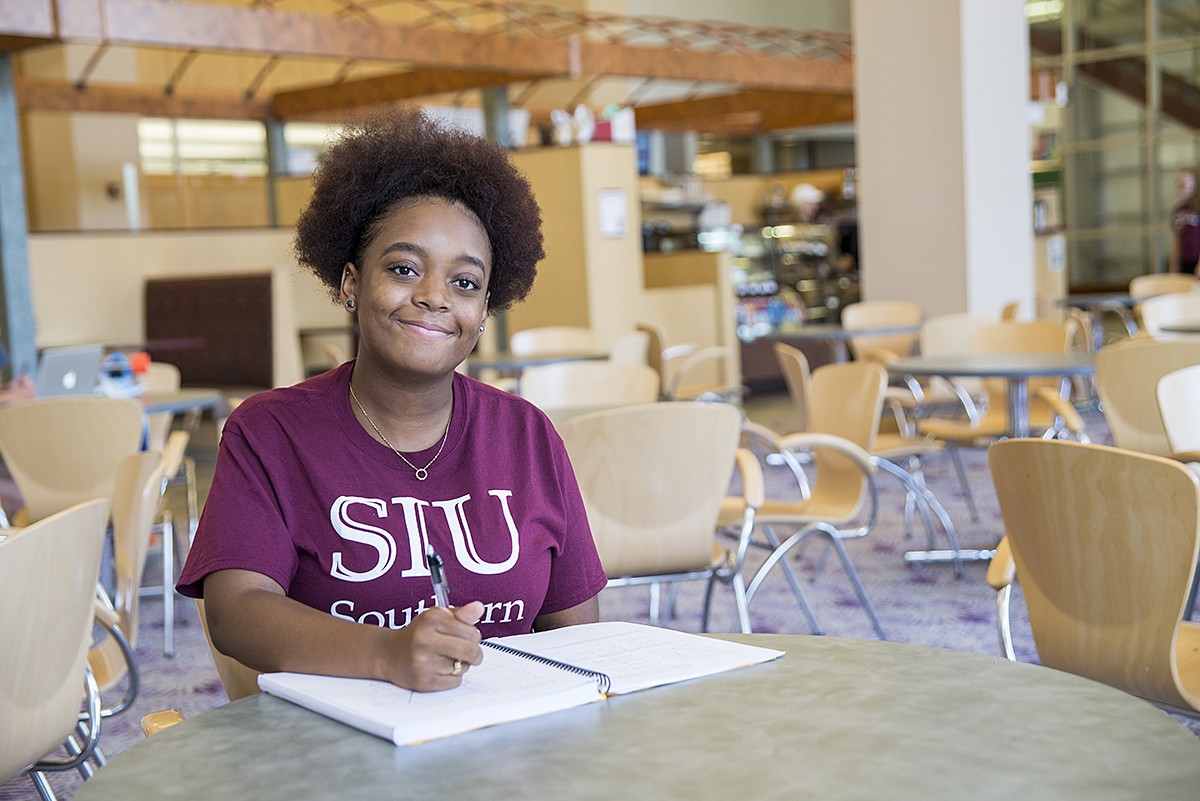 It didn't take long for Nyah Addison to feel a deep connection to SIU.
"The main reason I came to SIU was the community," she said. "My mom's best friend went to SIU. The alumni are wonderful. It's a family-type of feeling."
A business student from Chicago, Nyah received the University Excellence Scholarship. It is available to academically high-achieving high school students who have demonstrated leadership skills.
The financial assistance played an integral role in her decision to attend SIU and decreased the stress that comes with making such an important life decision.
"The scholarship was the tip over the edge for me coming here," she said. "I wanted to make sure I didn't put too much on myself as far as loans are concerned. Without the scholarship, I probably wouldn't be here."
Before learning about the scholarship, Nyah considered attending a community college, but she's thankful for the opportunity to be on a university campus and enjoy all the benefits it provides.
"Community college is OK, but this is a completely different atmosphere here," she said. "I'm actually able to be on campus, be around the alumni and my peers. The scholarship was a big help to me, and I know it's a big help for others."
While scholarships can help attract prospective students to the university, Nyah said it's the Saluki experience that makes the time here special.
"The community is great," she said. "Everybody is really helpful, really nice. My overall experience has been great. I really enjoy that community feeling."
Engage with us on LinkedIn, Facebook, Twitter and Instagram.