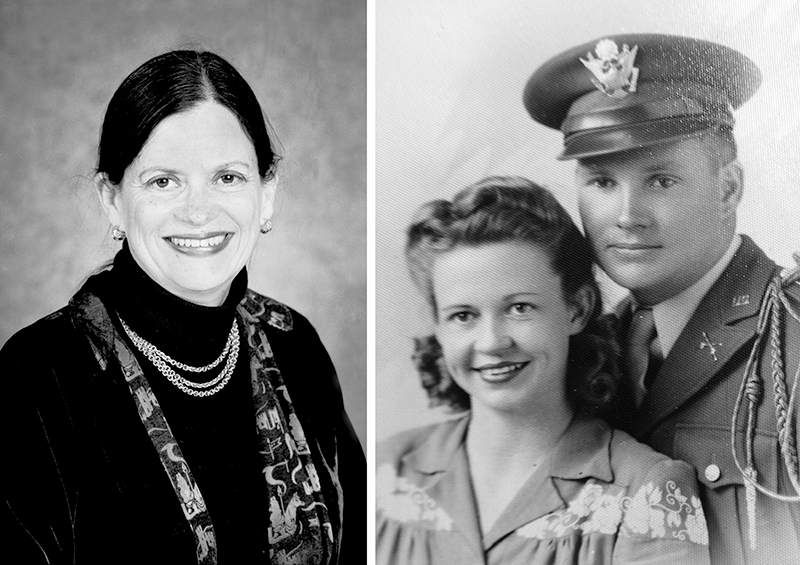 By Rebecca Renshaw and Jeff Wilson
Dan and Toccoa McClary worked to ensure that their daughter, Susan McClary, had every opportunity to succeed. She didn't let them down.
Susan, a renowned musicologist and 1968 SIU graduate, is furthering her parents' mission by making a $400,000 estate gift through the SIU Foundation. The Don and Toccoa McClary Scholarship will benefit female Native American or African American students who enter programs focused on science, technology, engineering or math (commonly known as STEM).
Her parents were SIU professors who taught microbiology and math. Her father, who was Cherokee, grew up in Oklahoma during the Great Depression. He served in World War II; through the GI Bill, he was able to attend college and earn his doctorate.
"My parents were deeply committed to education, because the education they received allowed them to get out of the Dust Bowl," Susan said. "They made an enormous jump in life by the virtue of education."
That drive was instilled in their daughter, and Susan took their ambition to another level. After earning a bachelor's degree in music from SIU, she received her master's and doctoral degrees in musicology from Harvard University.
"My parents insisted on excellence in education. It was clear I had to make the best grades and always be focused on moving forward," Susan said. "My father wept when he learned I was going to Harvard."
She went on to hold a number of positions in higher education, spending time at the University of Minnesota, McGill University, the University of Oslo and UCLA. Currently, she is a professor in the Department of Music at Case Western Reserve University in Cleveland, Ohio.
"I work with a program that brings kids from the inner city to campus," Susan said. "My parents would want kids who are disadvantaged to have the same opportunities I did."
Her many accomplishments include being awarded a John D. and Catherine T. MacArthur Foundation "Genius" Fellowship from 1995 to 2000. In the spring of 2017, she received an honorary Doctor of Music Arts degree from SIU, the place her parents loved so dearly.
"It's a beautiful area. My parents loved going to Giant City and Little Grassy," she said. "The landscape is just gorgeous."
Dan and Toccoa McClary stayed in Carbondale until their deaths in 1984 and 2005, respectively.
"It was quite obvious that I wanted to reinvest in higher education," Susan said. "SIU is a really good place for kids who are the first generation to get their degrees. It's where the money will have the greatest impact."
For more information about the Forever SIU campaign, visit www.foreversiu.org.
Engage with us on LinkedIn, Facebook, Twitter and Instagram.