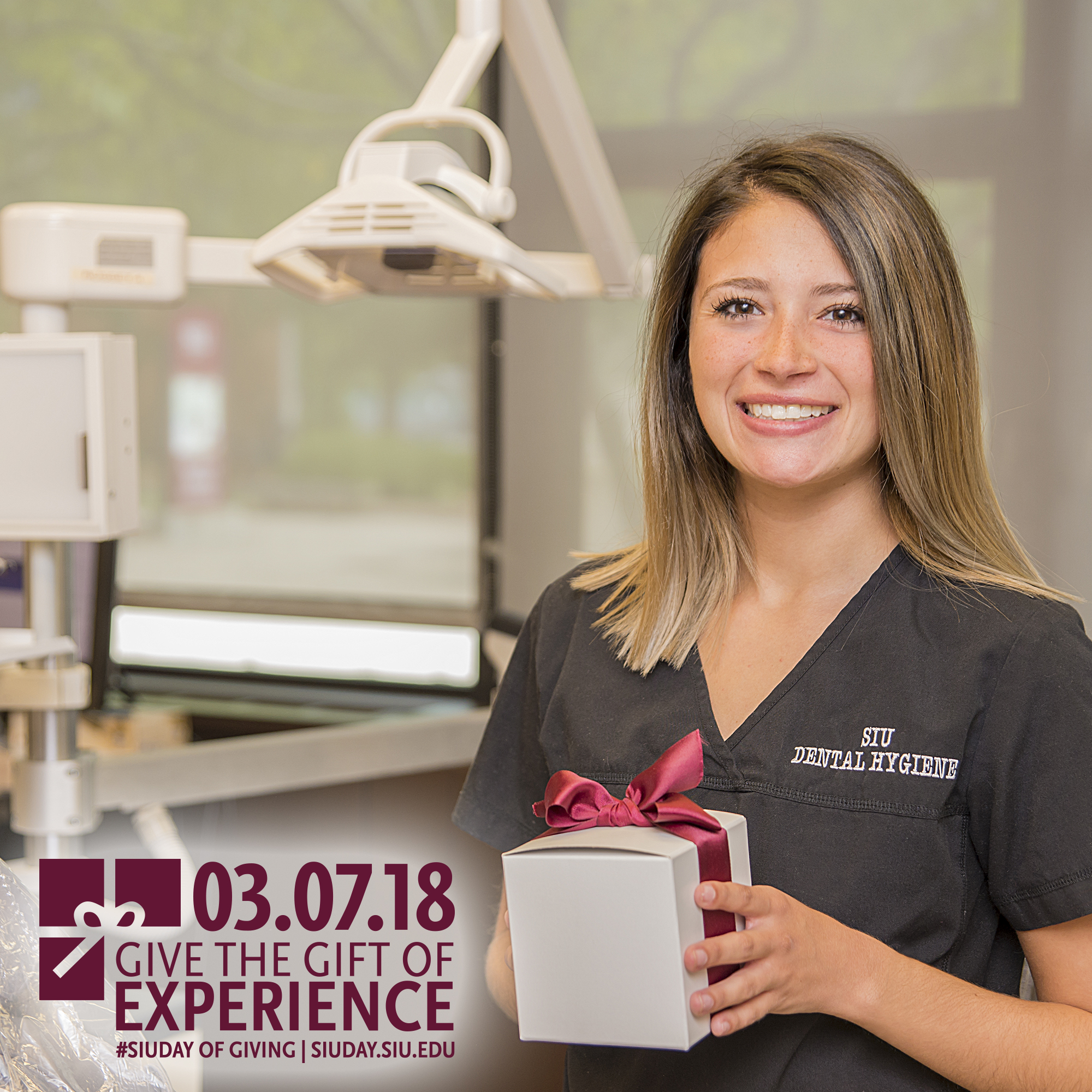 Anna Radecki is a junior from Oswego, Illinois, studying dental hygiene.
Why did you choose SIU?
I chose SIU because of the Dental Hygiene Program. This is the only bachelor's degree program for dental hygiene in Illinois, which will make me more qualified to work in different dental hygiene fields.
What would you tell a prospective student about SIU?
I would tell a prospective student to choose SIU if they want to find a second home while getting an amazing education.
What inspired you to choose your area of study?
I was inspired to study dental hygiene because my orthodontist and my dentist at home gave me the smile I always wanted. I would love to do the same for others!!
What is your most memorable experience at SIU?
My most memorable experience at SIU was accepting my bid to my sorority, Delta Zeta, and joining the amazing Greek community here!
Have you received any scholarships as a student?
I am a University Excellence Scholarship recipient!
What does the scholarship mean to you and how has it enabled you to pursue your goals?
This scholarship is very important to me because it has taken the financial burden of paying for tuition off me and my family. I can focus on learning instead of focusing on how to pay for my education.
How has SIU inspired you?
SIU has inspired me because of all the recent advancements in my dental hygiene program that have made me excited for my future career. For example, after years of waiting, the dental hygiene program has finally received a digital Panoramic machine for radiographs which will better prepare me and my peers in the program.
Why should someone consider donating to SIU?
Someone should consider donating to SIU, specifically the College of Applied Sciences and Arts, because my peers and I are the next generation coming into the medical field and donations would give us experiences to help better treat patients in the future.
What do you brag about most when you tell your friends about SIU?
When I talk to my friends about SIU, I brag about the unique programs that many other in-state schools do not offer. I also brag about Greek Life to my friends from back home. The Greek Community here has made Carbondale feel like home and I could not imagine going to school anywhere else.
If you had $1,000 to donate to SIU, what would you like to see that money benefit?
If I had $1,000 to donate to SIU, I would donate to the Dental Hygiene Program in order to cover the cost of a student's dental hygiene instruments. These instruments are incredibly costly and I would love to help take away the financial burden from a student coming into the program.
You can support SIU students during SIU Day of Giving on Wednesday, March 7, 2018: https://siuday.siu.edu/
Engage with us on LinkedIn, Facebook, Twitter and Instagram.