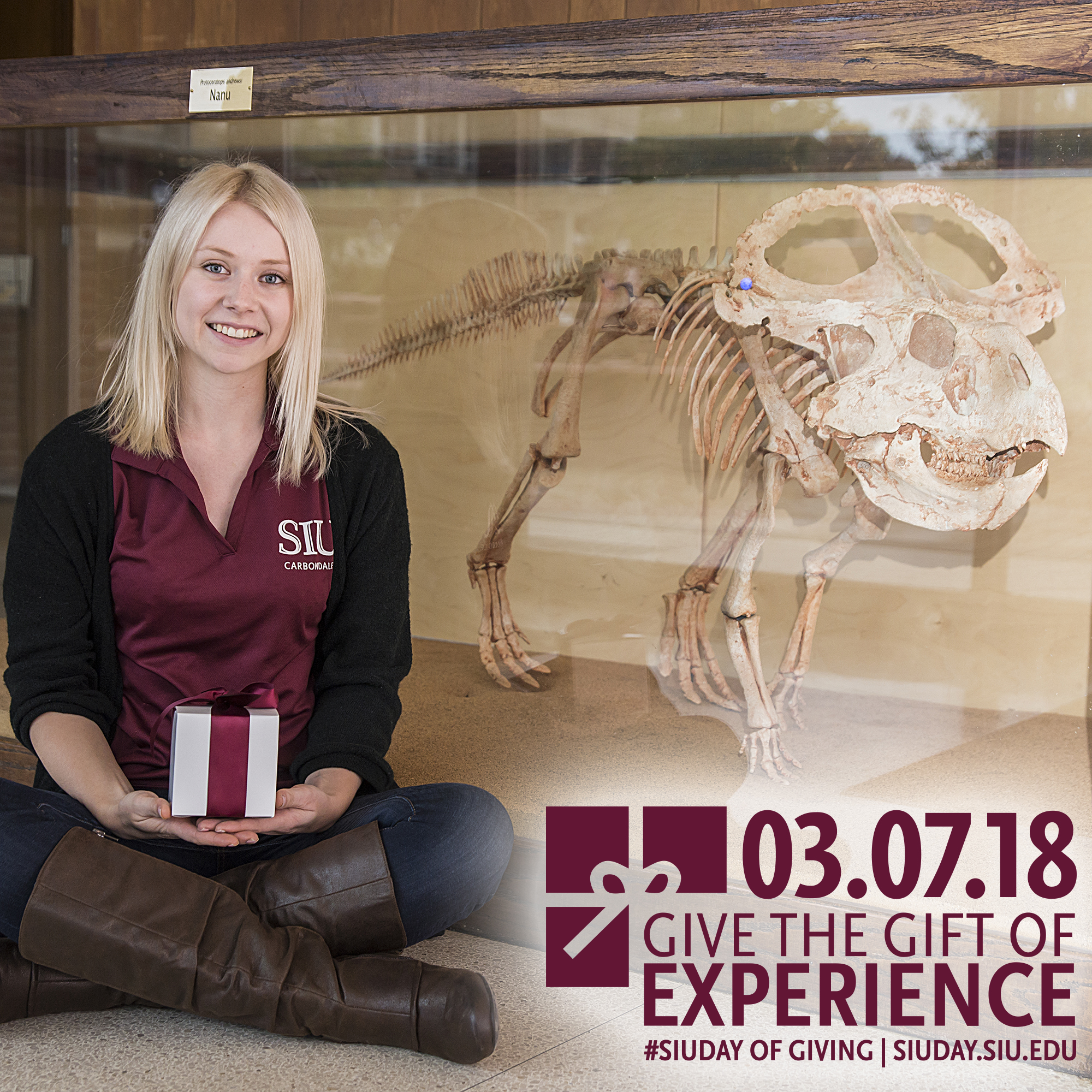 Jordan Knuth is a graduate student from Normal, Illinois, studying geology.
Why did you choose SIU?
I chose SIU because it offered a chance to do great research in a smaller departmental setting.
What would you tell a prospective student about SIU?
I would tell a prospective student, especially a prospective graduate student, that even though SIU is smaller than other institutions offering graduate programs it still offers the same opportunities. You can participate in cutting edge research, receive scholarships, and network within your chosen field but within a smaller university setting. You won't be just a number here at SIU.
What inspired you to choose your area of study?
I was inspired to study biogeochemistry and astrobiology after growing up reading science fiction. The search for life on other planets sounded much like the adventures I had spent my whole life reading about. Granted, scientific research is much different but I have been very intrigued by its questions.
What is your most memorable experience at SIU?
I had the opportunity to accompany my adviser, Dr. Potter-McIntyre, to do field work in southeastern Utah. Not only was it amazing to see another part of the country but to have the opportunity to do amazing research and to be taught how to do so by an actual astrobiologist.
How has SIU inspired you?
SIU has inspired me to look beyond just the bounds of my department and to understand that science is interdisciplinary.
Why should someone consider donating to SIU?
The students at Southern Illinois University have a dedication about them that you will not find anywhere else, especially those in the sciences. Donating to scientific research at SIU gives these determined students an outlet to do amazing things.
What do you brag about most when you tell your friends about SIU?
I tell my friends that SIU has given me the opportunity to pursue my dream of becoming a scientific researcher but to do so in a smaller community of professors and fellow students who have created such an encouraging environment.
If you had $1,000 to donate to SIU, what would you like to see that money benefit?
I would like to see the money benefit undergraduate student research. Not many people think about how important their research is. It's not just graduate students producing the groundbreaking research.
You can support SIU students during SIU Day of Giving on Wednesday, March 7, 2018: https://siuday.siu.edu/
Engage with us on LinkedIn, Facebook, Twitter and Instagram.