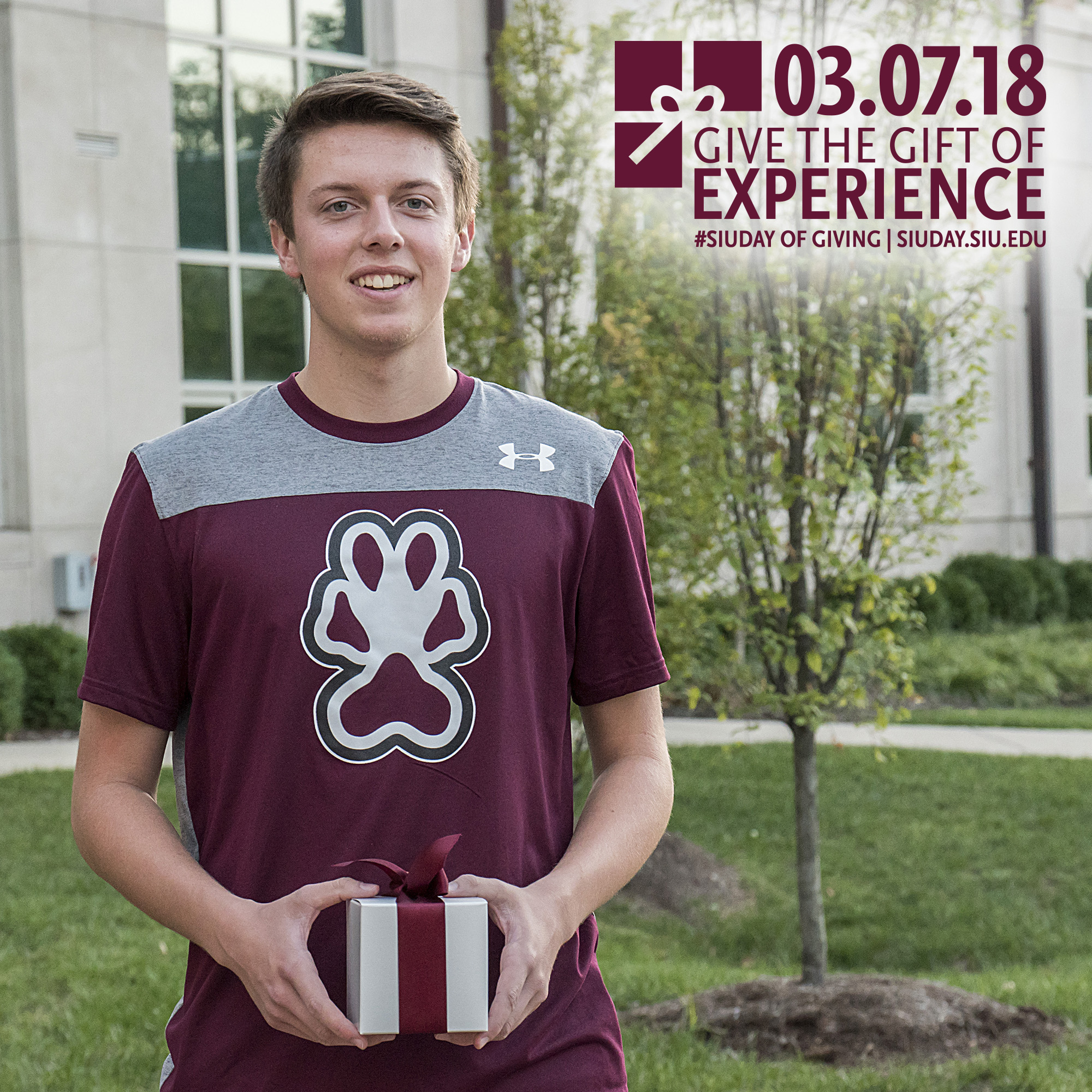 Matthew Cagle is a freshman from Herrin, Illinois, studying accounting.
Why did you choose SIU?
I chose SIU because the College of Business is ranked among the top 5% in the world. Also, I have grown up around SIU my entire life, so it is like home to me. I have been coming to SIU basketball games since I was a kid.
What would you tell a prospective student about SIU?
No matter what a prospective student may be looking for in their college experience, SIU has it. For students who are looking for a small university, the student to faculty ratio at SIU is 15:1; and for those who are looking for a larger school, SIU is big enough to continually meet new people. The university offers great academics and is perfectly sized.
What inspired you to choose your area of study?
My dad graduated from SIU with an accounting degree, just as I plan to do. Talking to him throughout my life shaped my career aspirations.
What is your most memorable experience at SIU?
My most memorable experience at SIU has been meeting new people through the different organizations I am involved in.
Have you received any scholarships as a student?
I received the Chancellor's scholarship here at SIU.
What does the scholarship mean to you and how has it enabled you to pursue your goals?
For me, the scholarship represents SIU's recognition of my past accomplishments and the university's belief in me to continue my good work. It has enabled me to attend school without having to worry about financial troubles, which is a huge head start on the road to my goals.
How has SIU inspired you?
The College of Business at SIU has great career services for students, and I am confident in their ability to launch my career. They also have many registered student organizations that provide great opportunities for students to learn about their fields in an extracurricular setting.
Why should someone consider donating to SIU?
People should consider donating to SIU since the university is small enough to see a direct impact of funds. The university has the academic accreditation to become a large institution, but it needs assistance from outside resources to grow.
What do you brag on most when you tell your friends about SIU?
Being an accounting major, I always brag on the College of Business when I talk to my friends about SIU. It is ranked among the top 5% of business schools in the WORLD, yet many people do not realize how prestigious the college is.
If you had $1,000 to donate to SIU, what would you like to see that money benefit? 
If I had $1,000 to donate to SIU, I would like to see the money go towards research at the university. Undergraduate research is a major benefit that SIU offers, and I would like to see research opportunities grow and become more accessible to students.
You can support SIU students during SIU Day of Giving on Wednesday, March 7, 2018: https://siuday.siu.edu/
Engage with us on LinkedIn, Facebook, Twitter and Instagram.