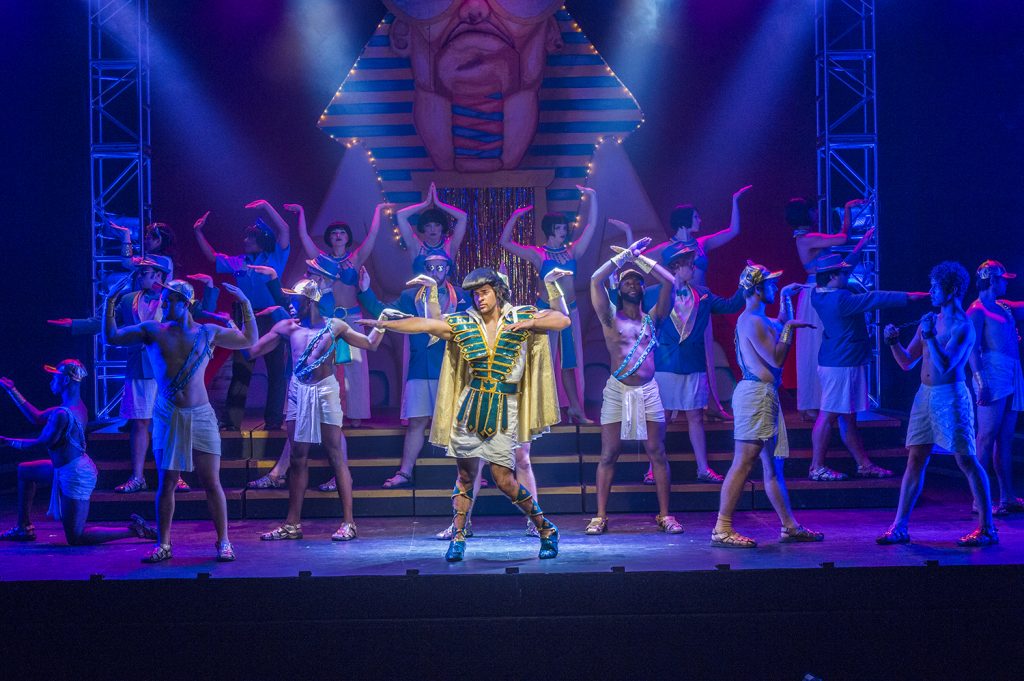 As a venue for multiple shows each summer, the McLeod Summer Playhouse brings thousands of visitors to SIU. This longstanding pillar of SIU recently wrapped up its 2017 season, bringing to a close another successful performance for a program that helps fulfill the university's goal of providing the best for SIU students and the community at large.
"It's a window into what we do at the university," said J. Thomas Kidd, associate professor of theater/directing and chair of the Department of Theater at SIU.
According to Kidd, the McLeod Summer Playhouse is the only professional theater in Southern Illinois.
"It helps bring artistic life and increases the quality of life in the community," he said.
Students also benefit greatly from the presence of a high-end theater production, and those enrolled in particular courses are offered credit for working with the playhouse. They often earn internships, which can lead to jobs within the production.
Being part of the playhouse offers important experience for graduates who plan to work in theater, film, advertising and more.
"This is a gateway degree into the entertainment industry," Kidd said. "For many, (the McLeod Summer Playhouse) is their first professional experience."
While the program does have an annual budget allotment, the funds don't fully cover the costs of updating and maintaining the theater.
Kidd said the theater is in need of major upgrades, including new seats and a new sound system. Much of the backstage infrastructure has been brought up to date, but it's the front of the house that requires improvement now.
"It's in need of upgrades to bring it up to standards," he said. "It needs to reflect where we are going."
To support an endowment that fund and sustain the performing arts for students and the region, including the McLeod Summer Playhouse, visit http://foreversiu.org/colleges-units/liberal-arts.php.