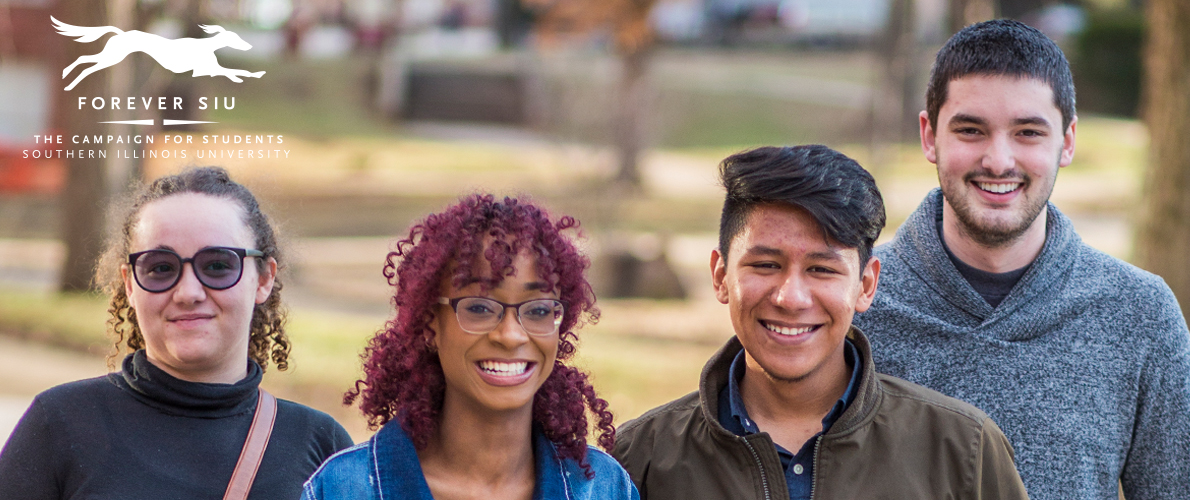 CARBONDALE, Ill. — A three-year, $75 million fundraising campaign will provide scholarships and other support for the students of Southern Illinois University Carbondale.
"Forever SIU: The Campaign for Students" was launched Jan. 1 by the SIU Foundation, which raises private funds to support the university. It will end in December 2019, the year of the university's 150th anniversary.
The foundation has already raised $33 million toward the goal, according to campaign co-chair Dan Korte, a 1985 SIU alumnus.
"These funds will have an immediate impact changing the lives of our students," he said during a May 6 event marking the public launch of the campaign.  "We see the goal as being very achievable given the generosity of SIU's current and future donors."
Co-chair Camelle Logan, a 1989 graduate, said a committee of volunteers who share a commitment to SIU and its students is leading the campaign.
"We will encourage alumni, friends, faculty, staff and anyone who is committed to higher education to come forward and make a gift or pledge to this important cause," she said.
The highest priority of the campaign is to raise more than $48 million for scholarships to help students stay in college and graduate, Logan added.
Other priorities include expanding opportunities through internships, career development and other initiatives; enhancing facilities and resources such as teaching laboratories and library materials; and deepening student and faculty engagement with the region through community-focused research, cultural events and outreach to high school students.
Donors may give to any priority as well as to the priorities of individual colleges and units, Korte said.
Interim SIU Carbondale Chancellor Brad Colwell said scholarships and other resources allow students to focus more of their time on their education.
"SIU students are well known for their determination and hard work," he said. "They are our greatest asset, and sometimes a helping hand is all they need to succeed."
More information about the campaign and opportunities to give can be found at foreversiu.org.
(More information: Contact Jim Salmo, SIU Foundation, 618-453-7174.)
Engage with us on LinkedIn, Facebook, Twitter and Instagram.