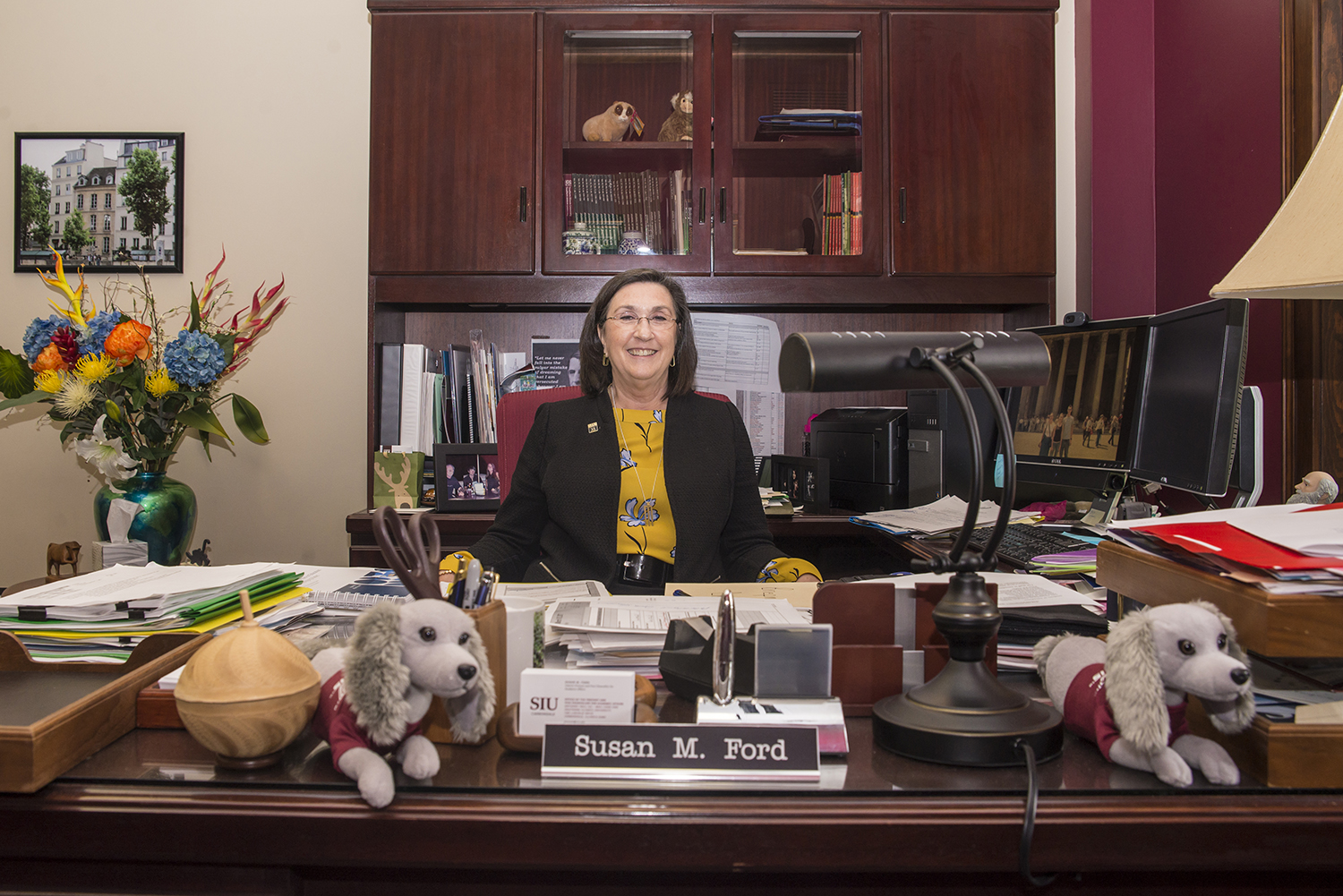 By Rebecca Renshaw
As a nationally renowned researcher and current SIU provost, Susan Ford understands the powerful impact that giving back has on the future. Since she came to SIU in 1979, Ford has served as a mentor to many graduate and undergraduate students and taught thousands more.
Even though Ford's schedule as interim provost and vice chancellor for academic affairs at SIU is full, she still manages to also teach a core curriculum online course.
"For almost 40 years, I have been teaching at SIU," she said. "I have a true passion for it and for my students here at SIU. Through my teaching, I can help to positively impact the next generation."
During SIU's first Day of Giving on March 1, Ford donated $25,000 to establish an endowed scholarship for graduate students in SIU's Department of Anthropology, her academic home, noting that she has been considering making a significant gift for some time.
"Although I grew up and went to school on the east coast, SIU has always been special to me. SIU let me build my career and has been home to my research," Ford said. "I have a deep connection to this university and believe strongly in this institution. I have made lifelong friendships. All of my immediate family members are also SIU alums. It just has a special place in my heart and my family's heart."
One glance around her office reflects Ford's passion for SIU, her research and for life. Her lifelong dedication to researching South American primates is evident in the mementos and photographs of research expeditions. Her interests in photography and travel are evident as well. But one item that hangs at the entry of her office reveals a generational pattern of a philanthropic heart.  A framed message sent in 1940 from Ford's great grandmother to her grandson during Christmas reads, in part,
"We are told that 'brotherhood and love are the paramount features of the Christmas message. Giving gifts is merely a method of expressing such sentiment'… My wish for you is that you may find a sense of brotherhood for all those who touch your life – that love may become the motive of a life lived largely and fully. These are the things that make life worthwhile."
Ford's generosity, her love for SIU, and her firm belief that SIU will continue to stand strong and offer a great education to future students is a direct reflection of her great grandmother's words so eloquently expressed nearly 80 years ago.  She urges others to join her in sharing their collective passion for SIU.
"I believe in this institution with all my heart," she said. "I decided to establish an endowment for the future because I believe we are still going to be attracting the best and the brightest for decades to come."
If you would like to give to Southern Illinois University, please contact us at 618/453-4900.
Engage with us on LinkedIn, Facebook, Twitter and Instagram.