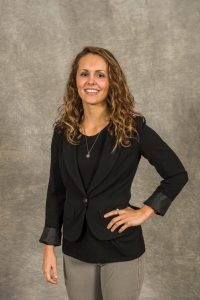 Hannah Dhom is a senior studying civil engineering with an environmental specialization. 
Why did you choose SIU? I chose SIU because of close proximity to family and home. It is a beautiful location with numerous academic opportunities.
How did you feel when you received notification that you received the scholarship? I was overwhelmed with joy! I may have done some dancing after opening and reading the contents of the envelope. Then I called my mom with the great news!
What does the scholarship mean to you and how has it enabled you to pursue your goals? It means more than any dollar amount. This scholarship means continuing a dream I have long awaited to reach and surpass. And with the help of such generosity, I am now just over a year within reach of that dream!
What inspired you to choose your area of study? Music has been the thing I have devoted my life to. I have been studying since I was 8 and put in hard work for 10 years. I had been unsure of my major until halfway through my senior year. I had been told by professors at Blue Lake Fine Arts Camp that music could be a possible career choice for me. During my freshman session at the academy, I outperformed 57 other percussionists and was awarded the top spot.
What achievement in your life are you most proud of? It's a pretty simple answer. I love math and the environment!
Do you have a message you would like shared with your donor?
Joan and Roy,
I am beyond thrilled that I got to meet the two wonderful people who personally created the scholarship I received. One of the greatest impacts of my college career was an unexpected contribution from two people I had never known. Receiving this scholarship is one of the kindest, most endearing acts I have ever experienced! A huge heartfelt thanks is always sent your way.
Yours truly,
Hannah Dhom
Hear more from scholarship donors and recipients from our SIU Academic Scholarship Brunch in this video.