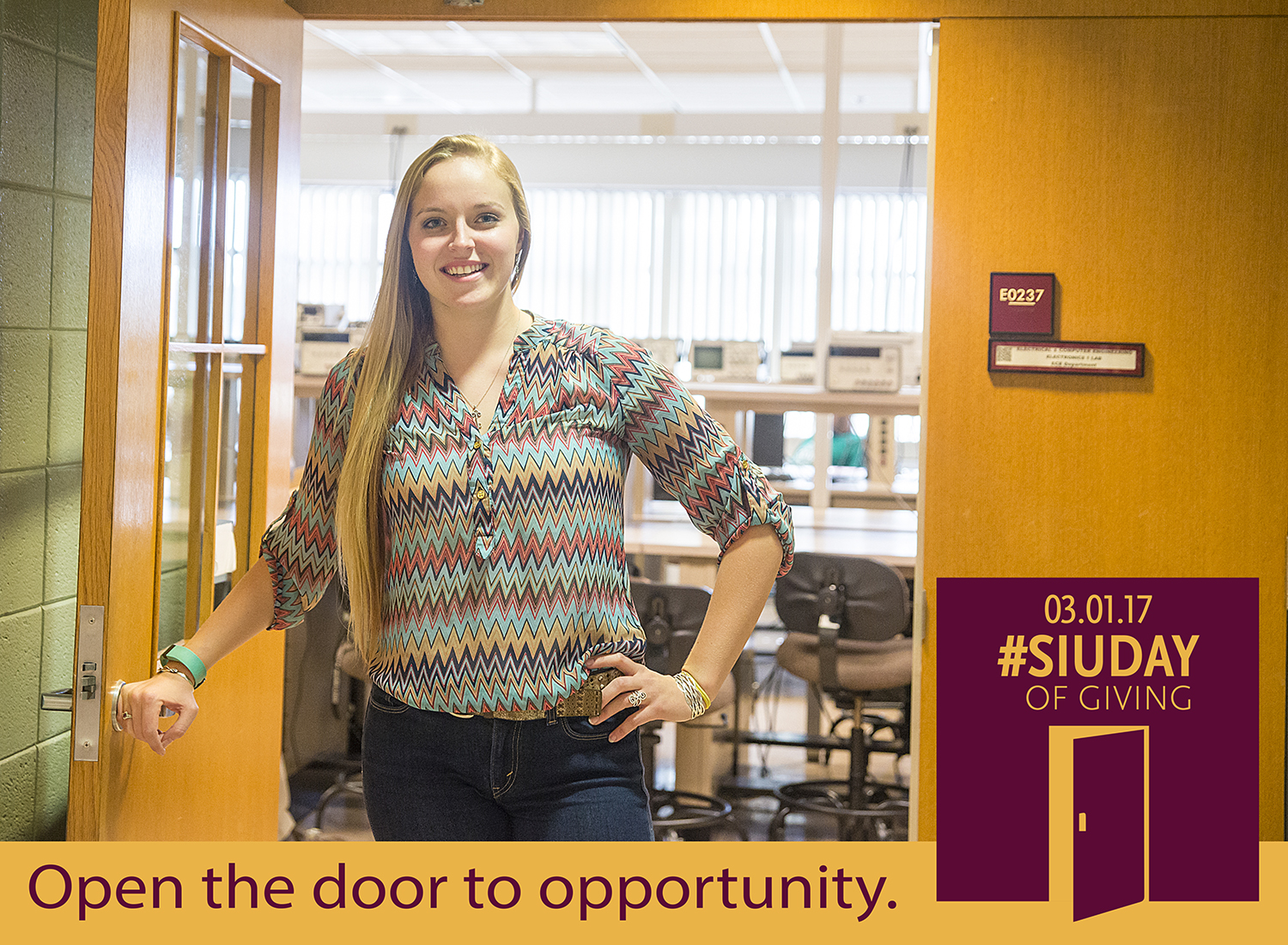 Dana Mitchell is a senior from Chrisman, Illinois. She is specializing in Electrical and Computer Engineering.
Why did you choose SIU? The first time I visited SIU, I knew when I walked onto campus that it was where I wanted to be. It just felt like home. I didn't even visit any other universities after that.
What inspired you to choose your area of study? I've always been curious about how things work and since I'm good at math I decided engineering. I chose to do computer and electrical because my dad was always working on electronic things and I found it really interesting.
What achievement in your life are you most proud of? I'm currently vice president of the engineering honor society, Tau Beta Pi.
Why should someone consider donating to the College of Engineering? People should consider donating to SIU College of Engineering because I have been more than just a student during my time here. I've gotten to know many professors and staff throughout my four years here. I feel like if I need help with something I have many people I could turn to.
Do you have a message you would like shared with a potential donor? If you are on the fence about donating, come to the college and take a look around. SIU has a lot to offer students, especially at the College of Engineering. There are so many places money could be put to good use such as our computer labs, the RSOs and their workshops, and the labs for our classes as well. Our design RSOs are making major progress and becoming serious competitors against other schools.
If you had $1,000 to donate to the College of Engineering, what would you like to see that money benefit? I would like it to go to the RSOs. I've been a part of different RSOs within my four years here. We always make it by on the budget we have but some extra funding would help the RSOs to prosper tremendously. If it is a competing RSO it could mean bringing home some more trophies as well!
You can support SIU College of Engineering during SIU Day of Giving on Wednesday, March 1: https://siuday.siu.edu/giving-day/1003/department/1320