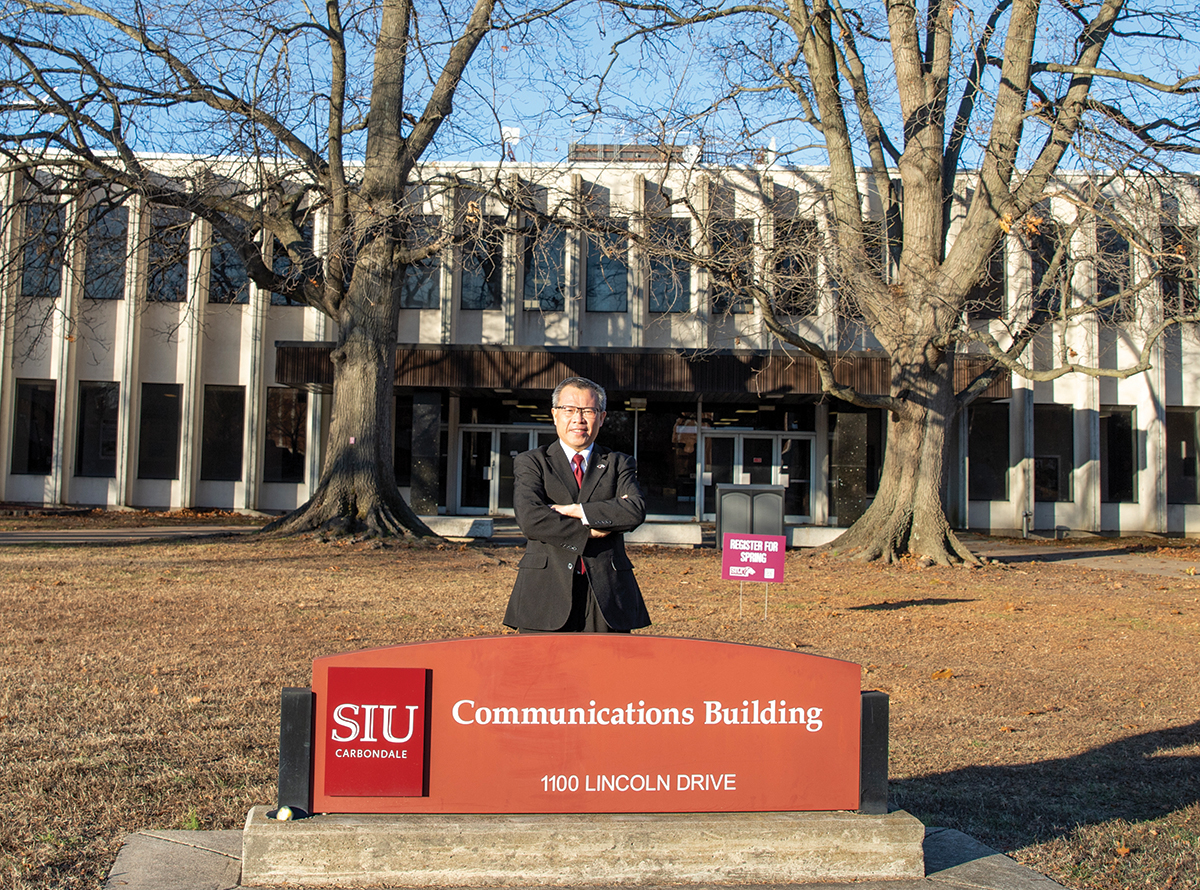 By Jeff Wilson
When Dean Hong Cheng looks at the College of Arts and Media (CAM), he sees opportunities and great potential.
"We are going to make our college a premier destination for prospective students," he said. "We want to be a leader, both nationally and internationally, in the field of arts and media."
To make these aspirations a reality, Cheng outlined how the college must embrace technology, value teaching, research, and creative activity, engage itself in communities, and remain mission driven.
"In CAM, we have a unique blend of artists, designers, performers, scholars, and writers," he said. "We must grow our visibility, integrate holistically, and provide a meaningful contribution."
Always the forward thinker, Cheng noted the impact that artificial intelligence will have not only on the world, but his college specifically.
"AI is not just for STEM programs," he said. "It will impact everyone, and we in CAM are no exception. While more work is done by machines, creativity is much harder to replace."
We are in the beginning of a Feeling Economy, one in which the most valuable skills are things such as empathy, communication, establishing and maintaining relationships, and spreading influence. With six unique schools – Architecture, Art and Design, Journalism and Advertising, Media Arts, Music, and Theater and Dance – Cheng said the college will be at the center of this revolution.
"All six of the schools within CAM are distinctive," Cheng said. "We have a glorious past and an even brighter future. What we do is going to be more important than ever before."
Cheng knows what it will take to ensure CAM is a leader in all its fields. A much-anticipated, state-funded upgrade to the Communications Building, one of the college's major facilities, is just one step.
"We must elevate our facility," he said. "We must be able to upgrade our technology now, and once this building renovation is completed, we will need to fill those rooms with state-of-the-art equipment and space for interdisciplinary collaboration."
He is also dedicated to expanding professional development for faculty.
"To recruit and retain the best students, we must be able to recruit and retain world-class faculty," Cheng said. "Doing that means funding travel and conference attendance. To increase enrollment, we must ensure we have the best people."
While he may be new to campus, Cheng is grateful for CAM's illustrious history and dedicated alumni base.
"I'm so impressed by the achievements our schools and programs have made over the years," he said. "There are so many opportunities for our alumni to make a difference. We have naming opportunities all around us – from single rooms to the entire building to the college and its six schools. With the support of anyone who is passionate about arts and media, we can make great things happen."
To learn more about CAM, contact Lisa Knight, Director of Development, at 618-453-4719. To make a gift online, visit cam.siu.edu/give.