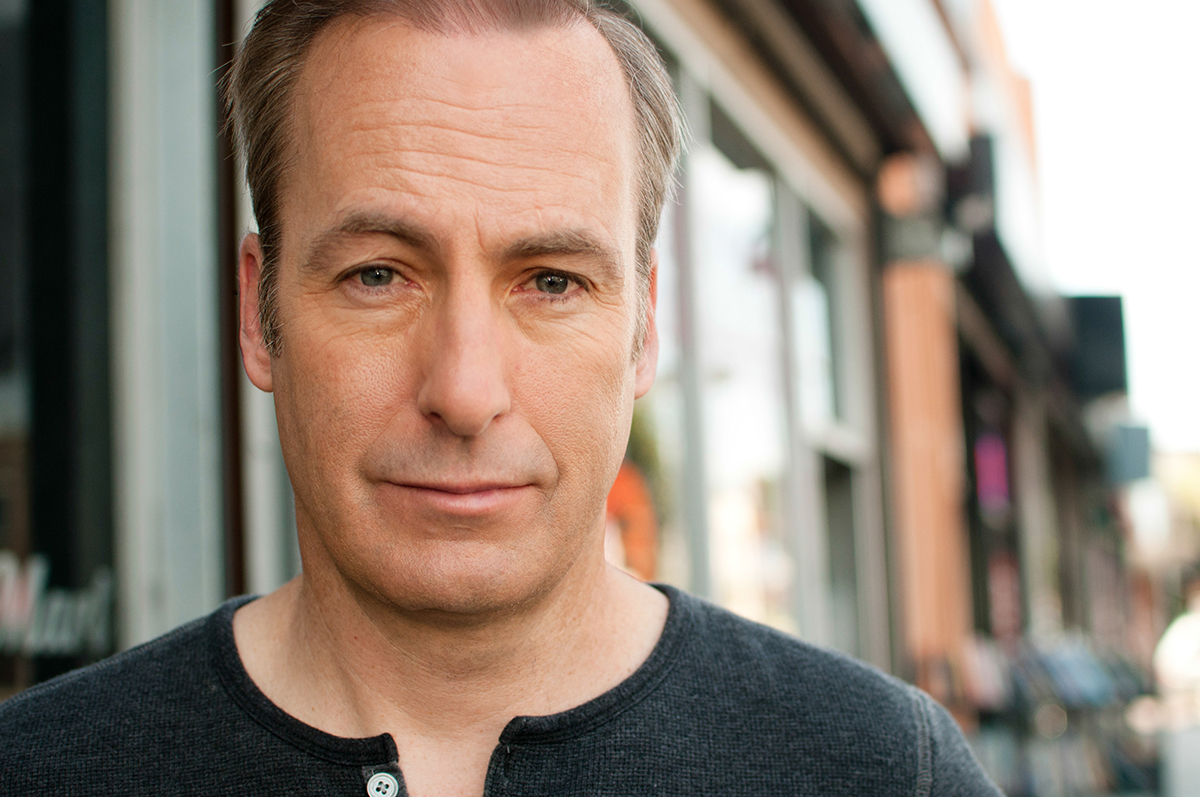 CARBONDALE – Because of overwhelming response, the Bob Odenkirk honorary degree presentation and Q&A session Monday, April 3, will be moved to the Banterra Center. The event is free and open to the public. Registration is no longer required to attend this event. Seating will be first come, first served. Doors open at 6 p.m.
The 1984 SIU graduate will receive two degrees during a ceremony at 7 p.m. Monday, April 3, at the Banterra Center. The first will be the bachelor's degree he earned as a student. The second will be an honorary doctorate bestowed upon him in 2020.
After the presentation of his degrees, there will be a discussion and audience Q&A session. This event is hosted by the SIU Foundation and the College of Arts and Media (CAM).
"Bob Odenkirk is one of the bright stars in our vast Saluki universe," Chancellor Austin Lane said. "We are so excited for him to be back on campus and share his experiences."
Before the public event that evening, Odenkirk will spend most of the day on campus. He will speak to two CAM classes and meet with students, faculty, staff, and university leaders.
"Being able to have someone like Bob Odenkirk speak to our classes is a truly unique experience for our students," said Hong Cheng, dean of the College of Arts and Media. "When our most successful alumni engage with us in this way, it makes our college stronger and more robust."
Odenkirk was scheduled to be the keynote speaker at spring commencement in May of 2020, but the COVID-19 pandemic forced him to give a virtual address. It was during that address he coined the phrase, "I am a Saluki, you fools, and I will destroy you," which has become a popular T-shirt worn by Salukis everywhere.
In the past, Odenkirk has spoken fondly of his time at SIU, including during appearances on talk shows, red carpet interviews, and in magazine articles.
Before the 2019 Emmy Awards, he was interviewed by Jenny McCarthy, who also attended SIU. McCarthy asked him if he knew they attended the same college.
"That's where I graduated from," Odenkirk said. "Salukis! I love that college. Look at us, SIU made us."
From Carbondale to Hollywood
Odenkirk grew up in northern Illinois. After coming to SIU, he spent time as a radio DJ and comedian, working at student radio station WIDB. He earned a bachelor's degree from SIU in radio-television.
After graduating, he moved to Chicago, where he performed comedy and took classes at the Players Workshop. He was later hired to write for "Saturday Night Live," where he helped create beloved sketches such as "Da Bears" and "Matt Foley, Motivational Speaker."
After many other writing credits and parts in film and TV, Odenkirk co-created the HBO sketch comedy show "Mr. Show with Bob and David," alongside comedian David Cross. Throughout the 1990s and early 2000s, Odenkirk could be found in a number of movies and television shows.
In 2009, he joined the cast of AMC's "Breaking Bad," which catapulted him into the limelight. His character, lawyer Saul Goodman, quickly became a fan favorite. The character was also the focus of the "Breaking Bad" spinoff "Better Call Saul."
Both shows were critically acclaimed, earning Odenkirk numerous awards and honors, including a star on the Hollywood Walk of Fame.
Odenkirk also recently starred in the hit movie, "Nobody," and his newest show "Lucky Hank" is set to premiere on AMC on March 19. "Lucky Hank" is based on the novel "Straight Man" by former SIU English professor Richard Russo.