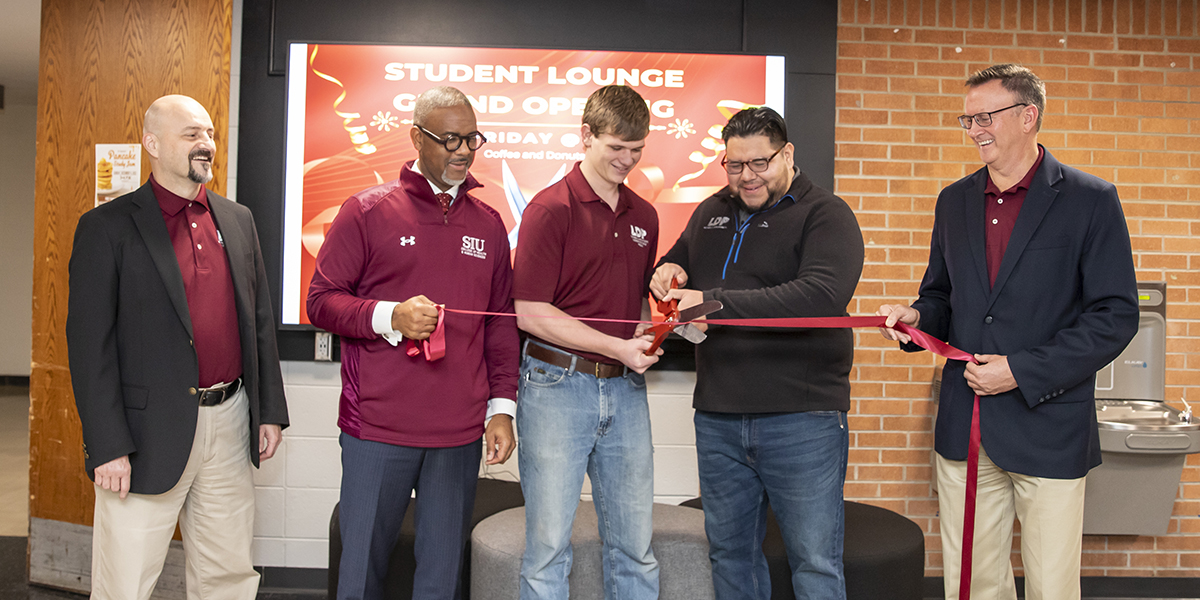 By Jeff Wilson
The College of Engineering, Computing, Technology, and Mathematics is producing the next generation of technical leaders, and the Leadership Development Program (LDP) is a microcosm of that mission.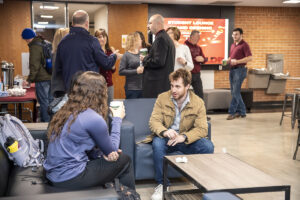 Students in the program have increased their fundraising activity since the inception of the SIU Day of Giving in 2017. Through their Day of Giving efforts and telefund calling operation, LDP students have raised about $20,000 each year. The funds have been used for equipment and facility upgrades used by the students.
Their largest project has been the renovation and establishment of the Student Lounge on the bottom floor of the COECTM building. Through their fundraising efforts, bolstered by matching funds from Dick and Brigitte Blaudow and furniture donation from James and Deana Jannetides of University Loft Company, the lounge offers space for students to gather, study, and relax.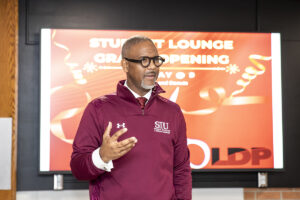 "This is an incredible accomplishment," said Chancellor Austin Lane during a ribbon-cutting ceremony on Friday, Dec. 9. "This is a golden opportunity to showcase our university and how our students and our alumni can make an impact."
The creation of the Student Lounge was a multi-year project, which entailed floor-to-ceiling renovation. What was previously a poorly lit room housing vending machines, now features LED lights, new tables, barstools, chairs, and two large-screen TVs that promote college and university events.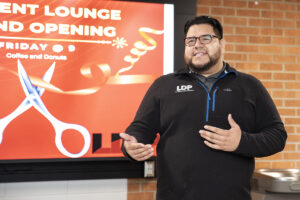 "This is an amazing program," said Sam Ramirez, a member of the LDP. "It has been one of the highlights of my time at SIU."
The opening of the Student Lounge is just one of many potential projects planned in the college. Improvements to classrooms, study spaces, and other common areas are under consideration.
"This a momentous opportunity to celebrate what student initiative can accomplish," said Bruce DeRuntz, director of the Leadership Development Program. "All of the credit goes to the students of the LDP and our sponsors."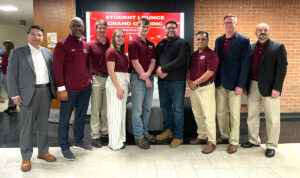 For more information about the Leadership Development Program, visit engineering.siu.edu/ldp. To make a gift, visit siuf.org.